Using Multisite eCommerce or Multistore.
When we decide to come into the eCommerce world, we want our products to be known as quickly as possible by a wide range of people, and therefore, to be bought and demanded. From small size to a highly specialized store, we want our eCommerce to be on the top of customer preferences and the most available as possible; we could even opt to offer our website as an intermediary-seller, where people can buy other people products. This kind of sites is called multistore, and it's a remarkable trend nowadays since it offers to the wide variety of sellers the possibility to efficiently collaborate and work together to generate profits for their businesses.
Table of contents
Now, on the other hand, if we want to take advantage of all the market possibilities that Multistores offer, then it is important your online store count with:
High availability
High scalability
Effective subdomain mapping
Payment security
Inventory and transactions control
One single process for ordering, labeling and shipping
Here is where WP Multisite, WooCommerce and AWS give us a reliable boat on which we can sail through the wild waves of eCommerce competency.
On the next blog we will explain how a highly available and scalable Woocommerce Multistore can be created using the best web and cloud technologies.
Technologies involved:
EC2 instances
Auto scaling
Load Balancing
RDS
EFS
WordPress
WooCommerce
NZPost
Stripe Connect
WPMUDEV MarketPress
WPMUDEV Domain Mapping

1. First thing first, the Multisite eCommerce infrastructure
Since high availability and scalability are core requirements to keep our online store on top performance, it is recommended to use AWS services such as EC2, RDS, EFS, Auto Scaling and Load Balancing. All these services give us the reliability and certainty that our website processes are well supported.
2. Now comes the good one, the WordPress Multistore.
The best platform to support our Multistore business is WordPress, because of its high feasibility to be mapped into subdomains, as well as integrated with other payment and shipping functions.
For mapping the subdomains on our multistore, WPMUDEV Domain Mapping plugin makes the job of configuring and managing subdomains a lot simpler.
Now, once we have configured the mapping as desired, it is the moment to build our shop, for which WooCommerce and WPMUDEV MarketPress are the top choices. With the support of both components, we will be able to manage overall and individual inventory, as well as product categories and presentation.
3. What about payments on Multistores?
Security is crucial when dealing with payments and Stripe has proven to be a formidable tool for performing, accounting and managing payments, this is why we recommend it. Along with general Stripe functionalities, given that we are dealing with a multistore, we also encourage the use of Stripe Connect, which is a very useful tool that allows performing payment splits required for dividing Stripe fees, seller fee, shipping fee and other intermediary fees.You might also like: How to set up Paypal with WooCommerce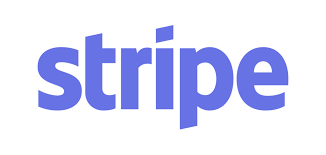 4. eCommerce Multisite infrastructure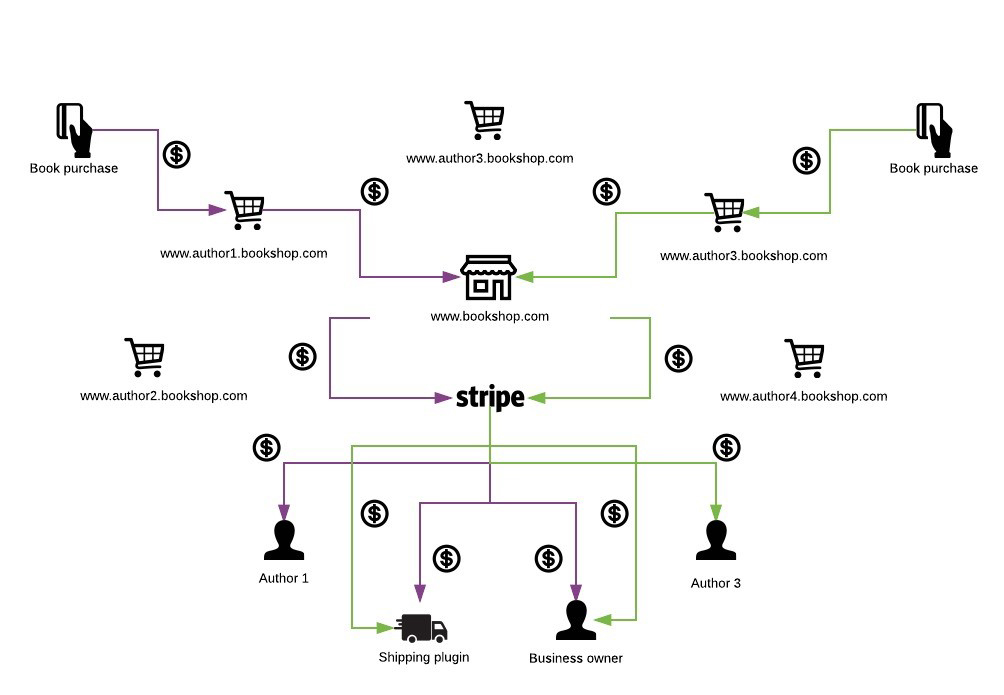 5. Can I also automate labeling, shipping and tracking process for my products?
Several plugins can help with this job, such as UPS Shipping Plugin, NZPost Shipping plugin and DHL Shipping Plugin.
Shipping data will be continuously updated on the plugins, and you will only have to get a label printer for your packages to be validated on any shipping service you choose.
So, perhaps you are considering to ship into the eCommerce world to sell innovative products and help other vendors to promote their own. If this is the case, here on ClickIT Smart Technologies, we can help you on making your idea real and productive through the implementation of the best cloud technologies which will ensure the high availability and scalability you are looking for, in order to raise profits and be well positioned on the market.