Welcome to the Clickers World
We are here to bring new objectives, and goals to our talent by building international opportunities. 
Are you from LATAM? It is your time to be part of our clickers world!
Drive business innovation with our AWS DevOps tools and top-notch technologies
Build a Career of Continuous Training
We are here to support our talent. That's why we're up to helping Clickers on their learning curve. We destinate a yearly budget to continuously provide our team with certifications, courses, and workshops to improve their technical knowledge and skills. 
Interested to learn more? You choose, we pay for it!
Discover more about how we collaborate
We have a great place to work
Top best-reviewed IT company in LATAM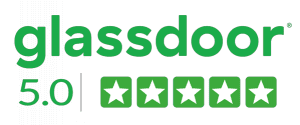 Dive Deep Into
our Culture
There's only one way to know how to be a cool clicker, and that's diving deep in our culture handbook. Here is all you need to know about ClickIT culture. Our values, vision, and strategy to improve as a team.