As diseases evolve and become harder to battle, healthcare professionals are permanently looking for tools that can improve the quality of their medical work. At some point in this paramount quest, Healthcare SaaS became a valuable and very effective resource.
Healthcare SaaS came to life to provide secure and efficient means to access and store healthcare data. Although it initially received a lot of backlash because of security concerns, it has now proved to be a profitable industry. With its CAGR rate of 18.9%, it is expected to generate around $61 billion by 2025.
SaaS for Healthcare is considered a win-win opportunity for medical organizations and patients. While the first wants to enhance its service quality at a reasonable budget, the second seeks fast and accurate responses that guarantee an excellent experience. Following the correct Healthcare SaaS trends, companies can achieve both.
This blog will discuss the revolution Healthcare SaaS is causing in medicine, its benefits, trends, examples, and more.
Table of contents
What is Healthcare SaaS?
Before moving forward, let's quickly remember that in Software as a Service (SaaS), a third-party provider hosts and makes apps available to customers on the Internet. Businesses can employ them without major responsibilities (maintenance, installations, etc.), and their price is usually on a subscription basis.
Now, Healthcare SaaS is the adoption of a cloud-based software application by health companies aiming to provide health-related services and platforms. They are specifically designed to meet healthcare organizations' needs by managing billing, patient records, analytics, and more.
They also allow and facilitate communication among healthcare providers and effective collaboration. Moreover, SaaS for Healthcare's scalability is perfect for fitting the needs of all-size companies.
Benefits of SaaS in Healthcare
A wide spectrum of benefits makes Healthcare SaaS attractive to organizations. While its convenience provides a cost-effective leveraging of existing technology, companies also enjoy telehealth accessibility and scalability. Data security and real-time updates are other advantages SaaS for Healthcare delivers.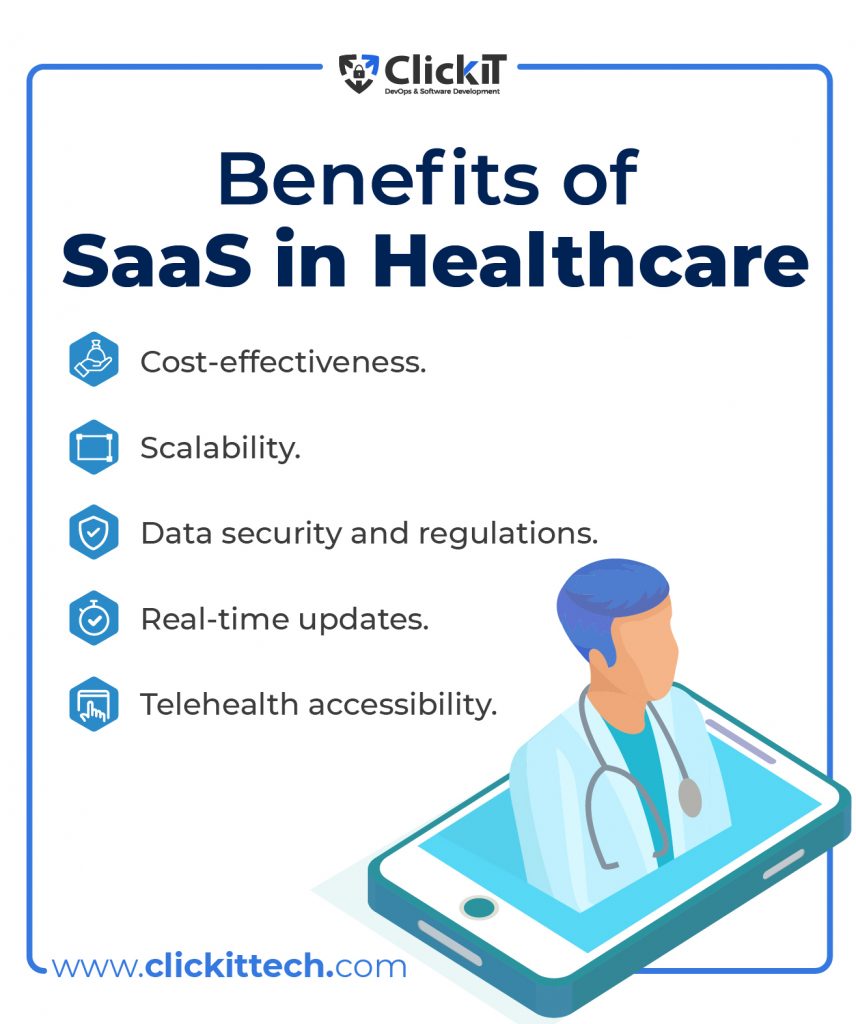 Cost-effectiveness
Thanks to its characteristics, Healthcare SaaS companies spare money on aspects like maintenance, hardware setup and updates, initial investment, and more. Goodbye, upfront payments; hello, reasonable prices!
The cost-effectiveness of SaaS for Healthcare doesn't sacrifice functionality. Companies save money while simultaneously delivering great-quality services and easing the work of customers and health workers.
Scalability
Scalability is not something these companies need to worry about. By having cloud-based applications, such platforms can scale up or down depending on their business growth and demand.
Health organizations can access and deploy medical applications easily and quickly, increasing productivity. They enable enterprises to scale up painlessly whenever needed.
Data Security and Regulations
Healthcare SaaS companies manage sensitive and highly-confidential data that must be properly secured. There's no space for data breaches or leaks. Being entirely aware of those conditions, companies take several measures to prevent attacks from happening.
Cloud-based platforms generally include built-in security protocols that protect sensitive information. Those protocols include encryption, authentication, and compliance with industry-security regulations and agencies like HIPAA and the FDA.
Our blog Top 10 SaaS Security Practices you Must Follow, gives you a deeper insight into the security actions SaaS companies can implement.
The Health Insurance Portability and Accountability Act (HIPAA) strictly checks and certifies the utmost security of information managed by healthcare institutions. This federal law standardizes the disclosure and use of Protected Health Information (PHI) by specific entities and their associates.
Enterprises must follow HIPAA's established requirements to protect patients' information privacy. Lack of compliance with said regulations can result in hefty fines and grave business problems.
The Food and Drug Administration (FDA) is another big player in assessing users' welfare. It regulates the effectiveness and safety of medical products before they are on the market, and Healthcare SaaS has no easy pass.
The service SaaS for Healthcare delivers must meet the highest safety levels and stay in line with all required regulatory standards to receive approval. The FDA evaluates the software's security, accuracy, and privacy through audits and inspections. It also provides guidance on how to use software safely and how to protect patients' data.
Reliable platforms give clients access to top-quality services that don't risk their personal information or the company's well-being.
Real-time Updates
All medical archives of a specific case need to be up to date for professionals to provide an accurate (and safe) treatment. SaaS applications allow medics to receive a real-time notification whenever a patient's case has been modified or altered.
Professionals can also use Healthcare SaaS applications to communicate with each other regularly and ensure the precision and speed of a diagnosis.
Telehealth Accessibility
The advanced technology behind SaaS for Healthcare gives corporations and patients access to telehealth (aka telemedicine). Telemedicine facilitates the use of software and information technology to provide medical services or information to remote patients.
Healthcare professionals can employ remote monitoring, video conferencing, and other forms of communication to care for patients that can't physically attend a hospital. It allows for remote diagnosis, can reduce the cost of healthcare, and improve access to care.
Key Features of Healthcare SaaS Applications
While there are several different services Healthcare SaaS applications can deliver, there are also certain aspects they all must cover. Subscription billing, data analytics capabilities, and data security are some of them.
Let's review these Healthcare SaaS applications' characteristics more carefully.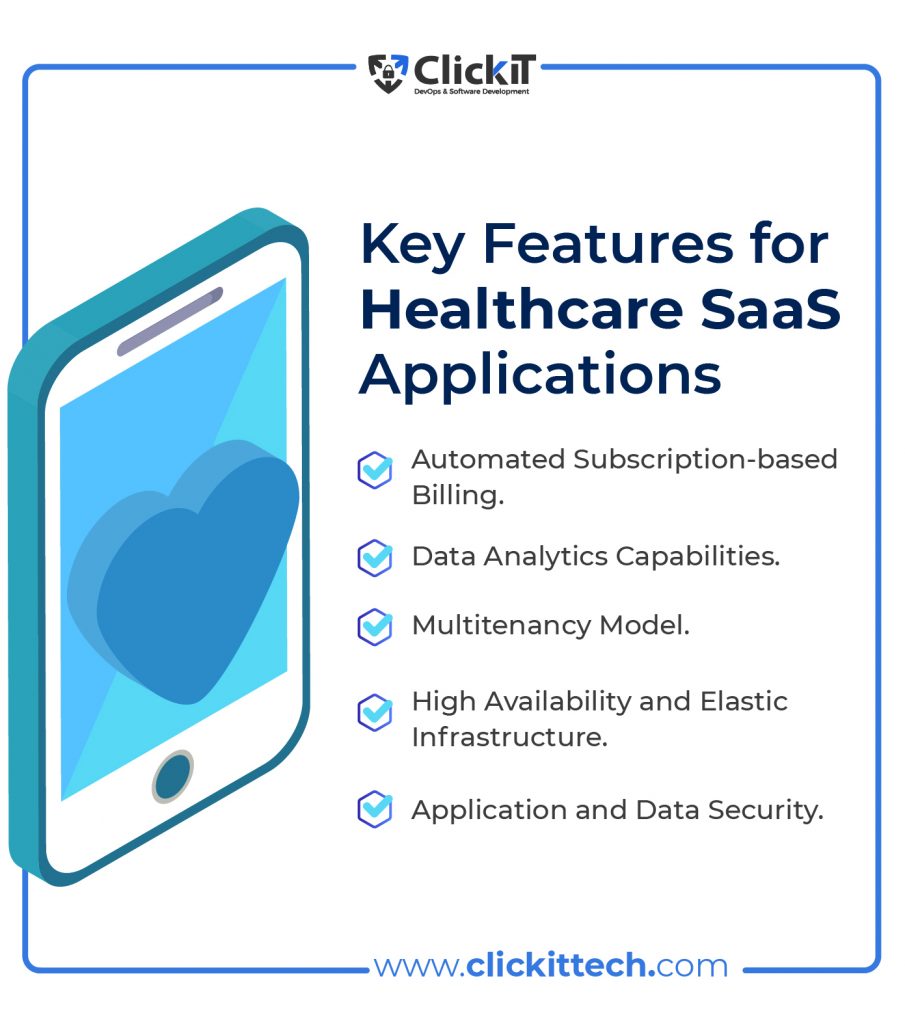 Automated Subscription-based Billing
Traditionally, subscription-based billing is one of the main distinctiveness of SaaS applications. With this model, customers can buy SaaS apps when required and discontinue their use when they no longer need them.
Automating said process eliminates the manual effort required initially, increasing efficiency and reducing administrative costs. Automated subscription-based billing allows users to manage their payments easily; they can save time and money.
This feature is beneficial for application providers too, as it eases the tracking of payment and compliance with regulations and privacy laws.
Data Analytics Capabilities
Built-in data analytics capabilities give healthcare providers the insights needed to make informed decisions and upgrade the quality of the care they supply. This tool facilitates the analysis of multiple data sources like patient records, operational data, billing, and payment data.
The most significant gain of incorporating these capabilities is from healthcare providers' increased ability to determine the effectiveness of their treatments and intervention strategies.
Multitenancy Model
This kind of software architecture is critical for healthcare SaaS applications, as different companies can access the same application with dedicated resources.
With a multi-tenancy model, each organization's data is secure and isolated from other organizations, giving more control and customization of the application.
Additionally, with several enterprises employing the same infrastructure and software, healthcare providers and application providers can increment their cost savings.
High Availability and Elastic Infrastructure
Patients' data must remain accessible and secure at all times. Therefore, high availability and elastic infrastructure are essential for healthcare SaaS applications. They enable apps to provide safe, reliable, and high-performance services.
High availability ensures an app is always available, even during system failures. On the other hand, with elastic infrastructure, an application's resources can automatically scale to meet changing workloads. It enables programs to handle large volumes of information and requests without becoming overwhelmed.
Read our blog Top things to get your Healthcare App migration on AWS
Application and Data Security
We have already mentioned the importance of securing and properly managing health-related information. Healthcare SaaS applications can not scrimp when discussing the security methods it implements to protect their data.
Application and data security measures help prevent malicious intents and data breaches. Moreover, they ensure that authorized personnel is the only one who accesses and manages sensitive information.
Healthcare SaaS Trends
Technology and healthcare are areas in permanent evolution, and whoever wants to be a part of them must stay updated with the latest tendencies in said disciplines. Healthcare SaaS trends dictate the actions and decisions companies make.
By being aware of the newest Healthcare SaaS trends in the market, organizations can offer the most advanced solutions. They can also identify the most efficient, effective, and lucrative answers to whatever problem arises.
Here are some of the current top Healthcare SaaS trends companies aiming to succeed must follow.
Vertical SaaS
Vertical SaaS is a type of health SaaS focused on a specific niche or industry. These products provide telemedicine, health records, data analysis, etc. They are designed to help hospitals, and their customizability and specialization increase cost-effectiveness.
Concentrating on determined industry issues augments the quality of tailored solutions. Moreover, it can foster early health SaaS adopters' development, who can spread the word about the product and increase sales.
This Healthcare SaaS trend approaches business needs as a whole. It also opts for actions that build its quality and image (with probably a fixed public in mind).
Multiple Clouds
Recently, Healthcare SaaS companies have started to use multiple cloud computing services (AWS, Microsoft Azure, GCP, etc.) to host their applications. This can be seen as a preventive measure for contingency planning. Employing multiple cloud services reduces the risk of data loss or downtime due to malicious attacks or system outages.
The multiple clouds Healthcare SaaS trend enhances applications' scalability, performance, and ability to store and protect critical healthcare data. It allows the delivery of secure, distributed, and cost-effective services.
Read our blog, Continuous Delivery for Healthcare Apps on the Cloud.
Artificial Intelligence
Artificial intelligence is probably one of the most popular Healthcare SaaS trends. Around 81% of health SaaS companies are currently working with these technologies that are changing how most industries work.
The capacities of AI in Healthcare go beyond what we imagine, from automating processes to modifying care delivery through NLP (natural language processing). Machine learning is also useful for applications to respond to their surroundings instead of only being programmed to perform certain actions. ML's ability to identify patterns facilitates the detection of possible software menaces too.
AI's automation of processes can exponentiate productivity and efficiency, an expected benefit among Healthcare SaaS trends.
Pay-Per-Use Model
Unlike traditional subscription software as service providers, SaaS for Healthcare usually follows a pricing model in which clients only pay for what they use. This perk gives health SaaS organizations the flexibility to pay for additional usage when needed and scale back as usage decreases.
This model in the Healthcare SaaS trends can significantly benefit healthcare startups experiencing issues in their cash flow.
Improved Privacy and Security
Although previously mentioned privacy methods, such as encryption, compliance with regulations, etc., seem enough for now, they may need upgrading soon. As security threats gain power, providers invest in new, reconditioned security and privacy tools to protect patients' sensitive data.
It is also of greater importance, perhaps now more than ever, for corporations to stay compliant with industry standards (like the already mentioned HIPAA). Pronounced investment in cloud security seems inevitable and completely necessary.
Read our blog Top SaaS Trends That Should Break the Business Norm
Increased API Connections
API-first products are easier to incorporate into, significantly extensive, and foster community around use cases. Their implementation health SaaS in companies' applications enables secure access and integration of data across different systems.
The increase in API connections opens new possibilities for data-sharing collaboration and facilitates the development of apps that improve outcomes while reducing costs.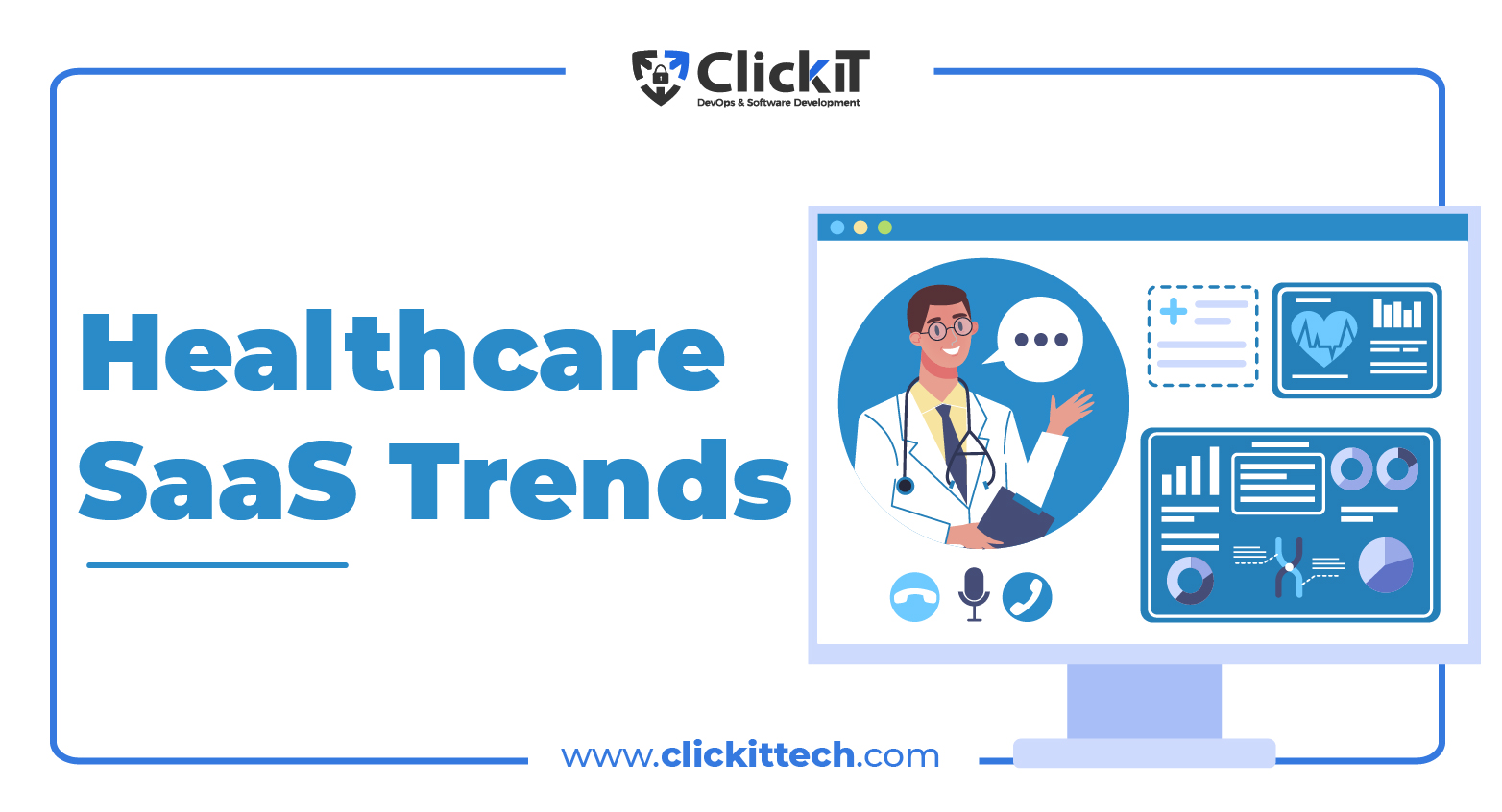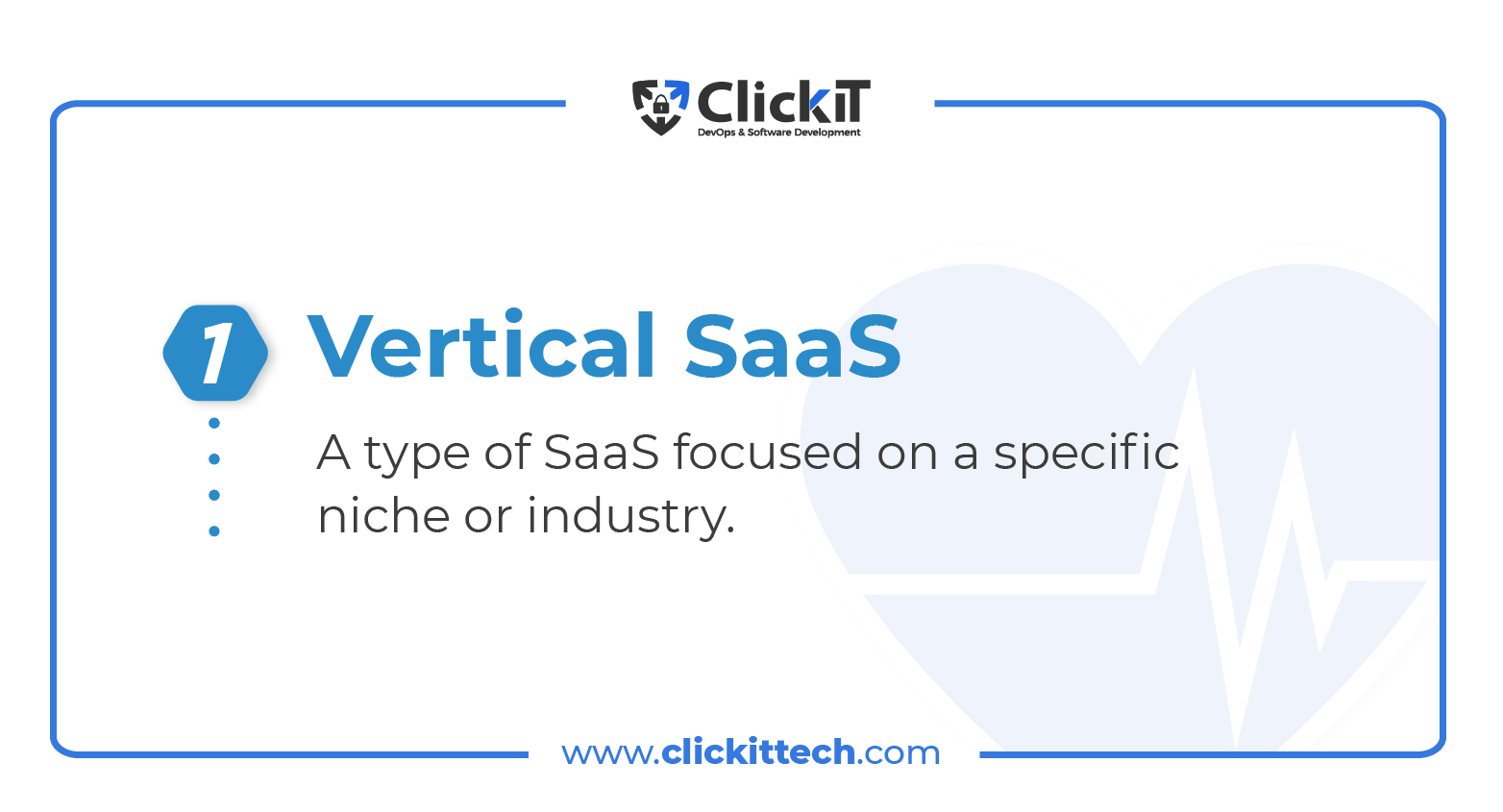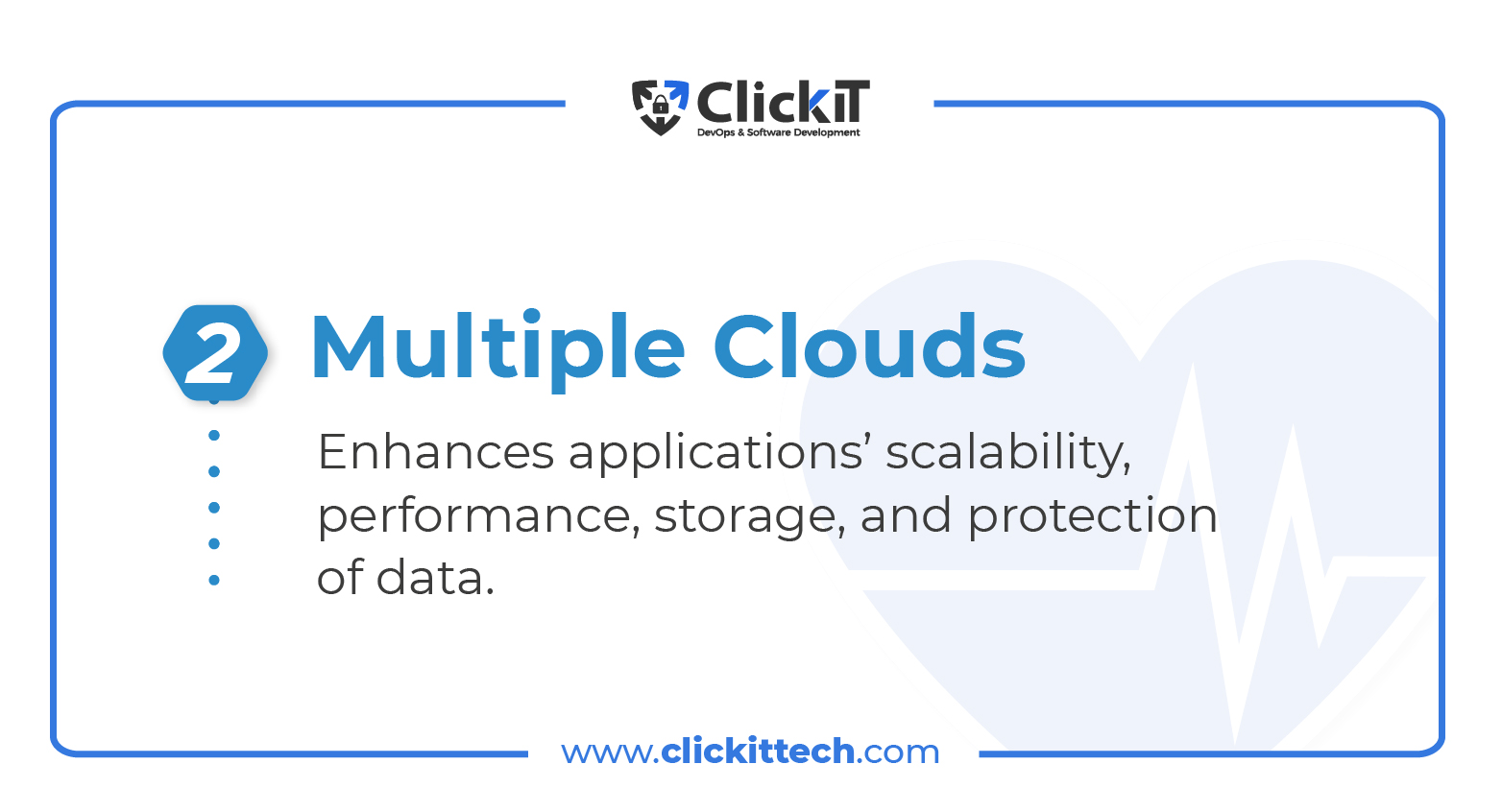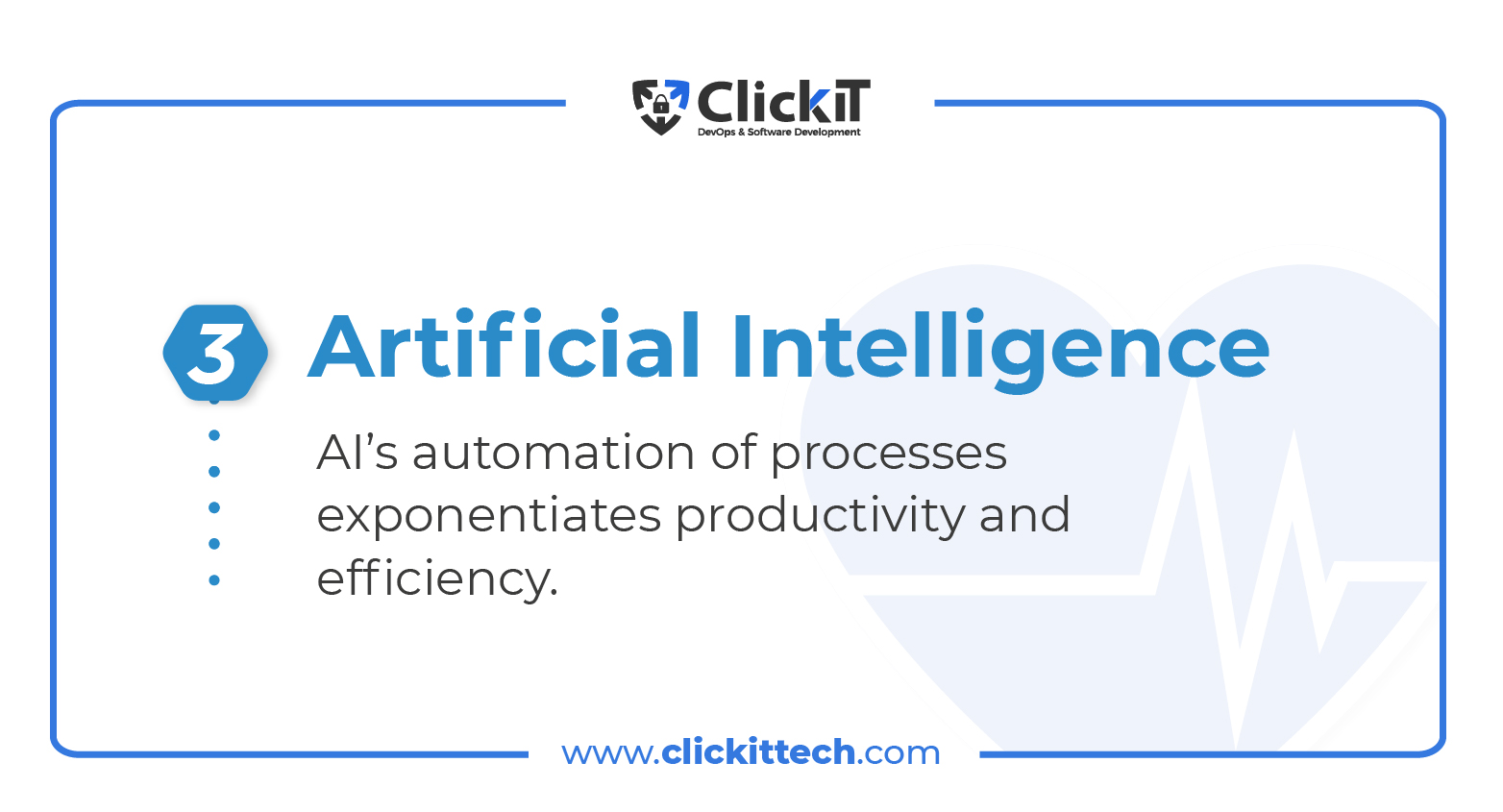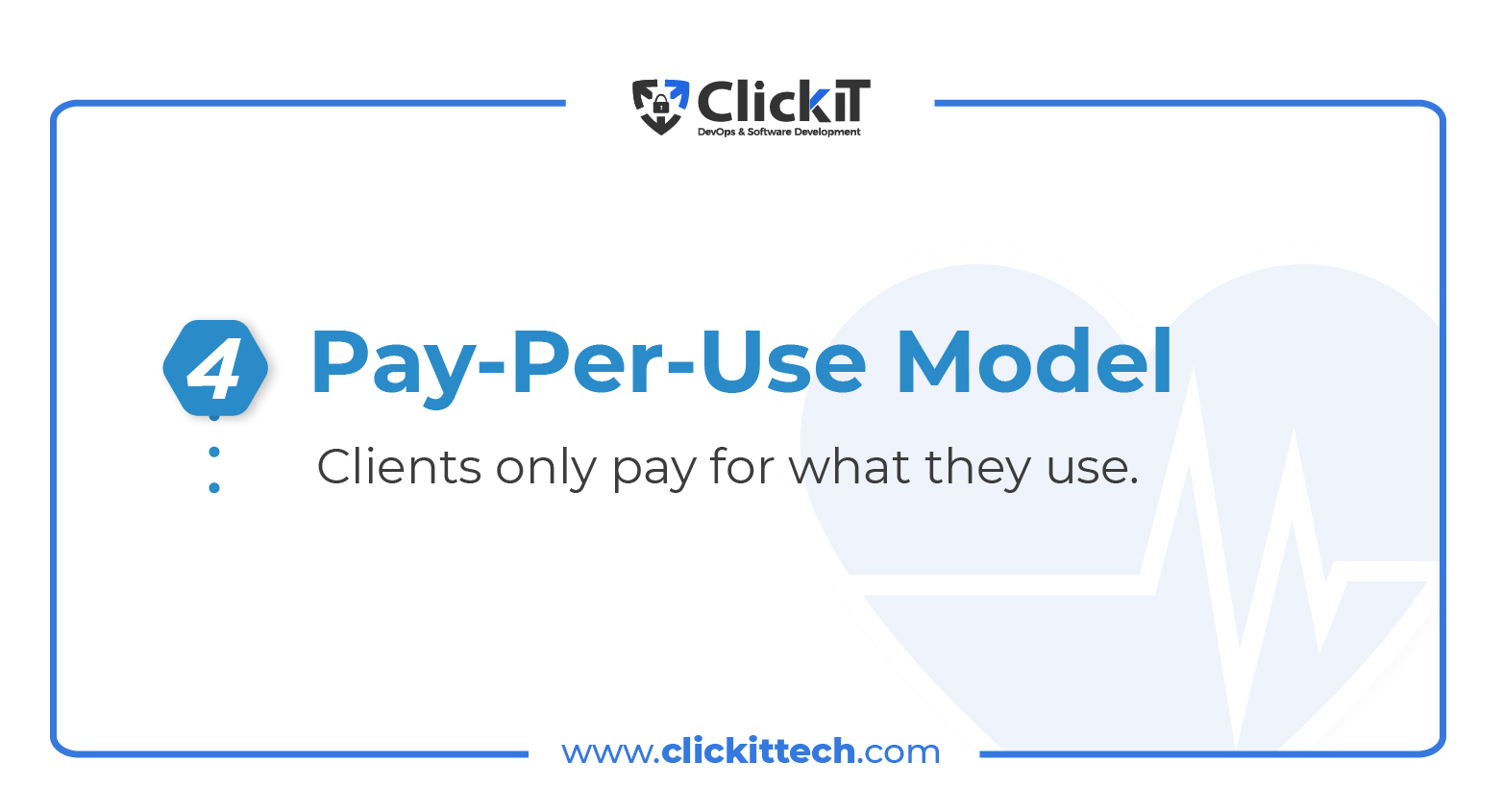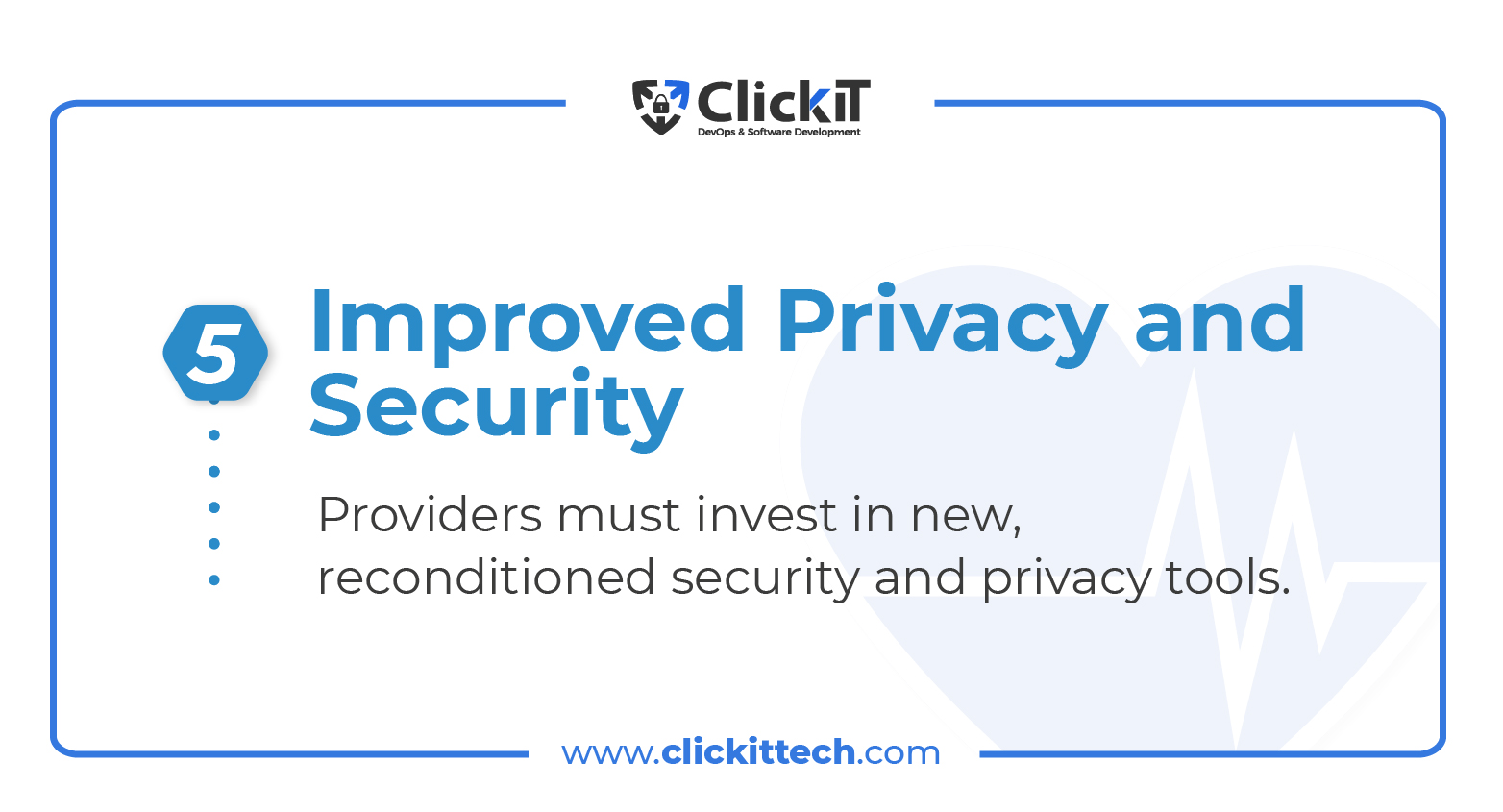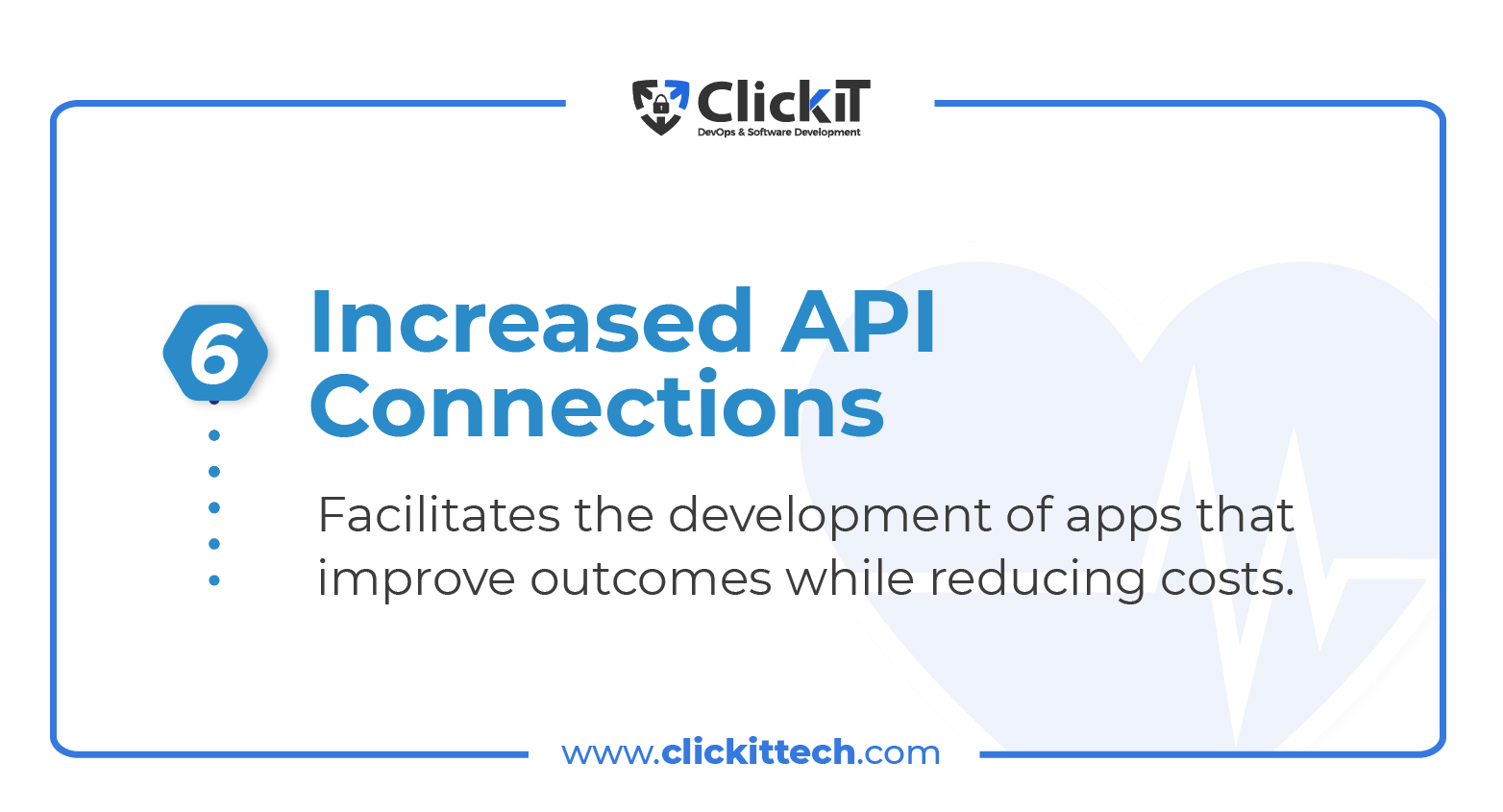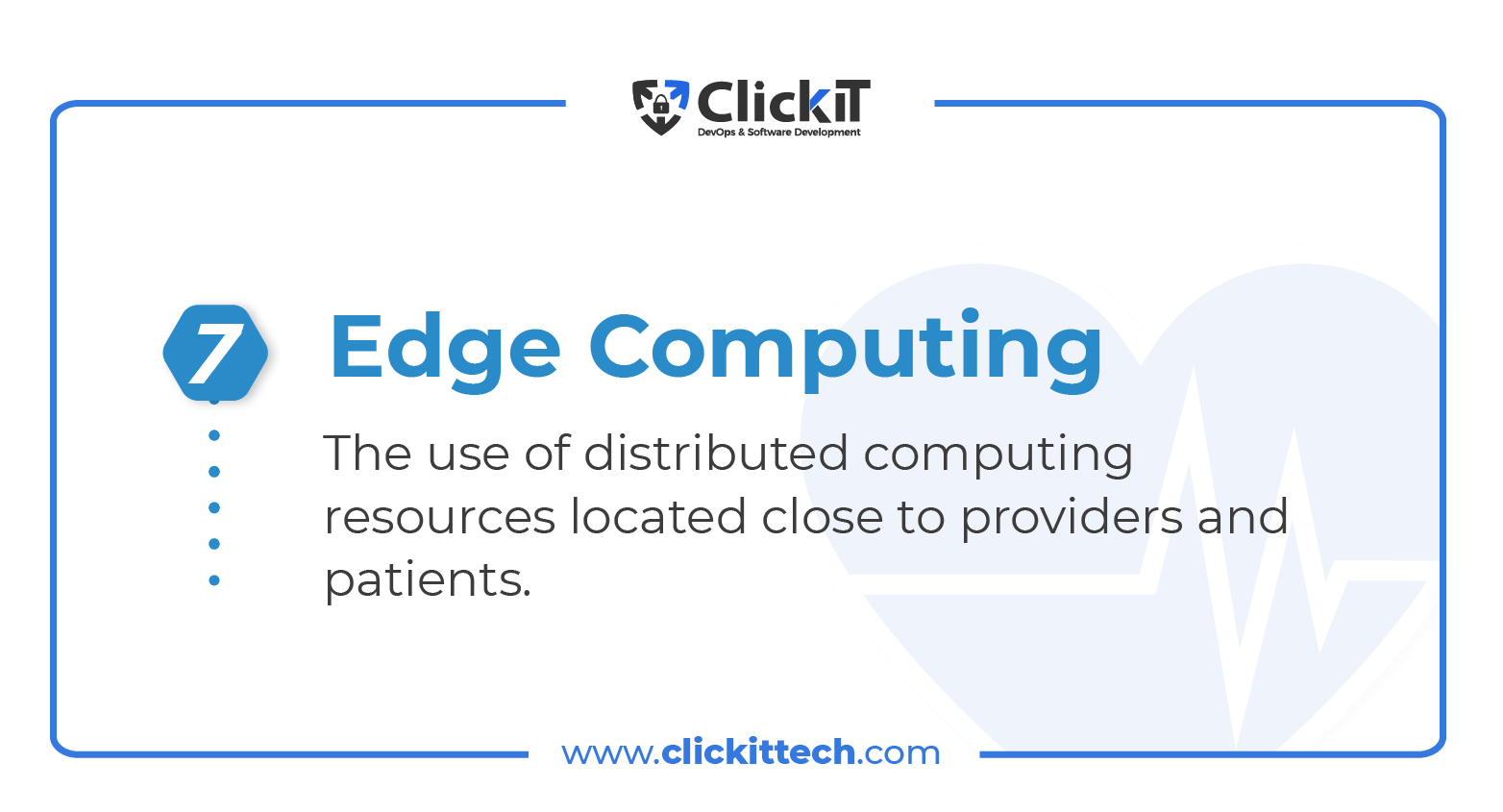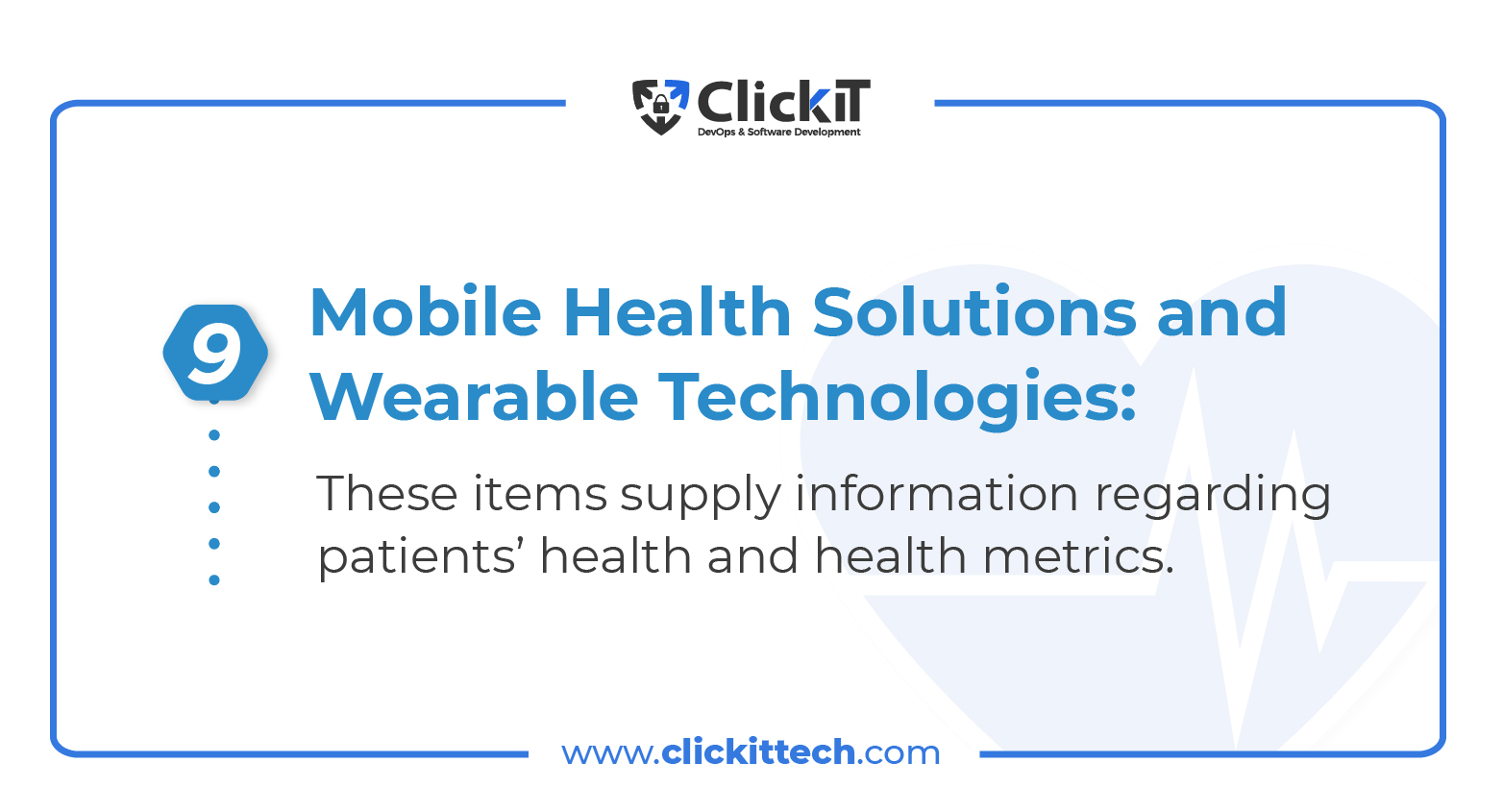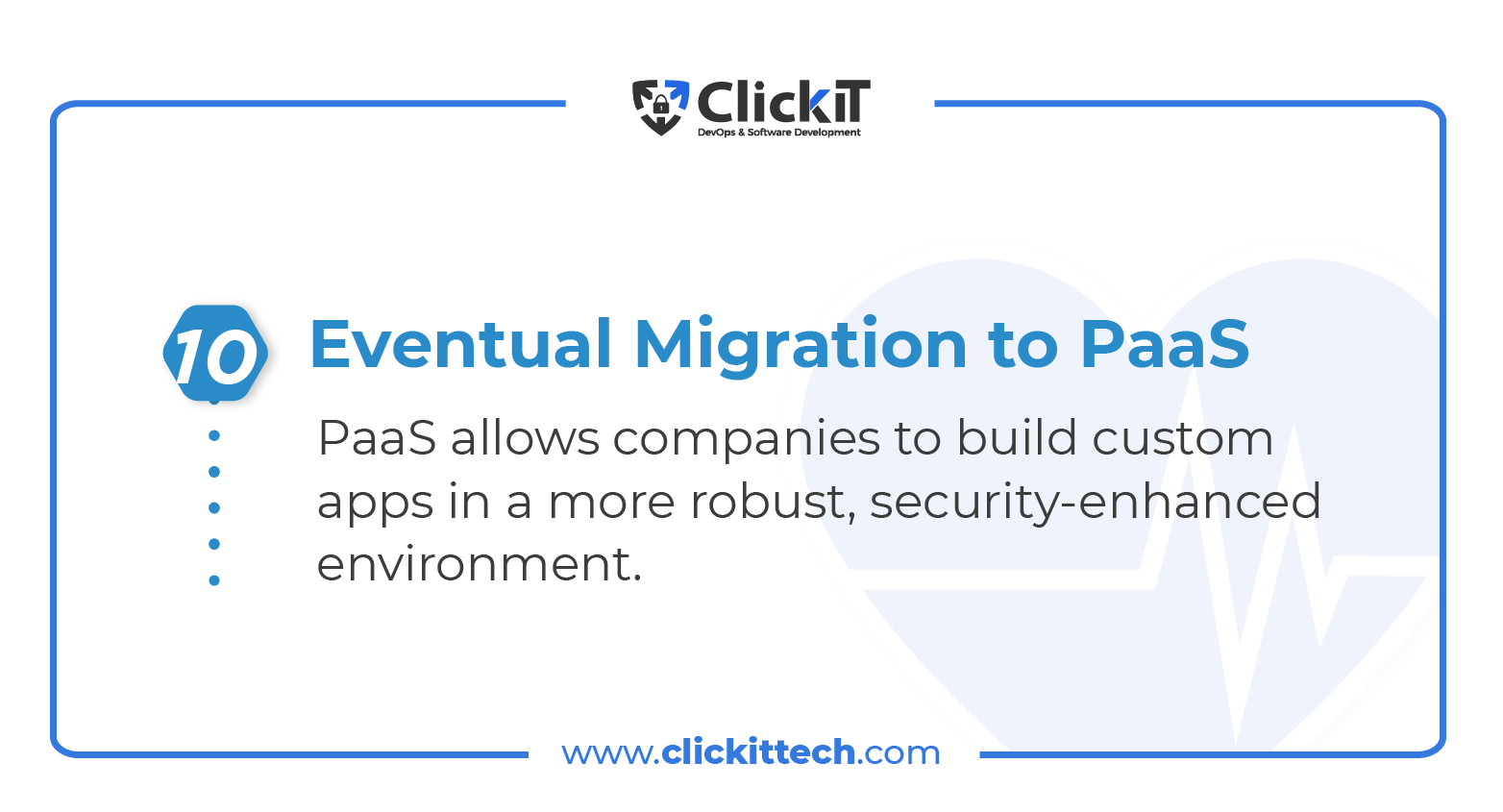 Edge Computing
When we talk about edge computing, we refer to the use of distributed computing resources located close to providers and patients. This trend brings data centers closer to those who use them.
With edge computing, companies process, and store patients' data locally, reducing latency and improving data retrieval speed. Users can access and analyze data with security and velocity as risks of data breaches are reduced.
Micro-SaaS
Micro-SaaS applications cover the specific needs of healthcare organizations. They deliver ways of managing data, operations, and technology without requiring a big budget.
Companies that follow this trend typically offer web-based access to patient scheduling, billing, medical records management, and more services. Those add-ons complement existing platforms and deliver missing features.
As their activities are relatively simple, Micro-SaaS companies can work with small teams of even two employees.
Mobile Health Solutions and Wearable Technologies
One of our last healthcare SaaS trends involves mobile and wearable technological devices. Those items supply information regarding patients' health and health metrics that greatly help medical professionals.
Patients following this trend can be more active in managing their health by getting convenient access to their medical information. Remote patient monitoring and virtual health assistants are some of the most popular examples of health SaaS.
Eventual Migration to PaaS
Replacing the SaaS model with PaaS (Platform as a Service) is possible and even logical. PaaS allows companies to build custom apps in a more robust, security-enhanced environment.
PaaS also offers advanced analytics capabilities that refine healthcare organizations' understanding of their data. This allows them to make better-informed decisions regarding their operations and patients' care.
Healthcare SaaS Companies Have a Trustworthy Partner in ClickIT
Healthcare SaaS trends, benefits, and requirements are here to help up-and-running application developers. Although, at first glance, it all may sound a little intimidating, solution providers like ClickIT are ready to furnish exactly what healthcare SaaS applications need.
For example, companies must work hard to become HIPAA compliant. But with the resources of ClickIT, this journey can be eased and accelerated. Our LATAM engineers are experts in building robust infrastructures that enable healthcare SaaS applications to become secure, innovative, and agile. All this while reducing implementation and expansion costs.
Clickers also have great expertise and fundamental skills to deliver high experiences. By employing solid clouds like AWS, GCP, etc., our team creates well-architected structures capable of satisfying any need companies may have.
Conclusion
SaaS is revolutionizing Healthcare industry by delivering patients the upgraded medical service they have been asking for. Technology's incredible achievements have multiplied customers' expectations of receiving the best quality products quickly.
The time-consuming medical processes of the past are long gone and might never come back. We wouldn't witness a warm welcome if they dared to do it.
In that sense, health SaaS organizations give patients exactly what they need. The trends we notice are only the evolution of said progress; the better becoming the best.
Now that they've assumed the responsibility of answering their patients' technological needs, it's on for health SaaS companies to continue climbing this mountain. They will need the best tools to do so (and a lot of willpower, effort, preparation, and cooperative hands), but the results will be (and are already) worth it.

FAQs
What is healthcare SaaS?
Healthcare SaaS refers to the cloud-based delivery of software applications to provide a health-related service or platform. They meet healthcare organizations' needs and supply secure, cost-effective ways of managing Healthcare SaaS applications.
What are the benefits of SaaS for healthcare?
Healthcare SaaS applications can be very beneficial and convenient. Health SaaS offer cost-effective solutions, scalability, data security, real-time updates, and telehealth accessibility. 
What types of applications are available with healthcare SaaS?
Healthcare SaaS companies have a broad spectrum of services to deliver in the medical industry. Health SaaS record systems, patient portals, medical billing, and medical monitoring are just a few examples.
What security measures can healthcare SaaS applications implement? 
Data encryption, authentication, access control, and audit trails are the most popular security measures that health SaaS applications opt to implement.