SaaS Application Development
Your Idea,
Our SaaS Expertise,
A Thriving App
Seize the Market Share Your Idea Deserves with our Ideal SaaS App Development Services 
Why SaaS is Driving Business to Success?
Here is why  80% of companies will switch their systems to SaaS by 2025:
Reduced costs

Effective time management

Scalability and accessibility

High compatibility

Amplified security 

High adoption rate
SaaS Application Development Services​
AI ML SaaS Solutions
Create accessible and scalable Artificial Intelligence and Machine Learning projects with our SaaS application development service.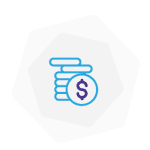 FinTech SaaS Application
Reach maximum uptime and reduce latency with a secure and compliant SaaS Application for your financial services.

Enterprise Management Solutions
Manage software tasks and achieve real-time app requirements by building a SaaS Apps that meets your virtual solution needs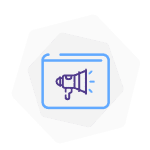 SaaS Platforms for Marketing Automation
Automate your top-notch Marketing tools, CRMs, and communication platforms with a SaaS Application Development.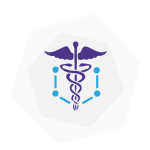 Healthcare & Patient Record SaaS Solution​
Multiply your revenue with a Healthcare SaaS app that handles patient data with compliance and ensures non-vulnerabilities.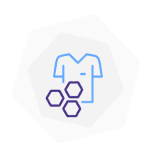 IoT and Wearable Tech SaaS Applications​
Boost your IoT and wearable devices adoption rate 2-3X by investing in high-tech automated components for your SaaS App.
Leading Businesses to SaaS Application Excellence
Our SaaS engineers reduced the implementation time of new features in the app, and the availability increased along with scalability.
As a direct result, our customer has increased users on his SaaS application.
Market Analysis and Idea Validation

Defining SaaS Project Requirements

Pricing Models

Choosing SaaS Technology

Development and Testing
Run multiple SaaS software instances on a single system for more cost-effective, scalable, and responsive SaaS applications.
Focus on developing your code. Forget about servers, load balancers, firewalls, and microservices.
Microservices Architecture
Increase application deployment speed and boost the fault tolerance of mission-critical items in your SaaS
Empower your SaaS app to bridge the development-operation gap and enable downtime-free delivery.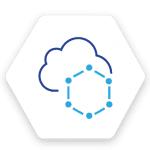 100 %
Cloud-Native Solutions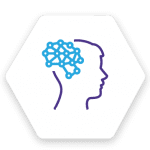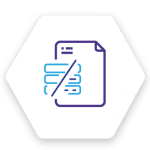 Take the right step forward and build a SaaS Application for your Business Idea with an experienced and tested team. 
Our expertise in SaaS application development services sets us apart!
Common SaaS Development Questions
We often hear these questions about our SaaS development service.
What is a SaaS Application Development?
The process of creating cloud-based applications is commonly referred to as SaaS application development. It involves the design, development, testing, server deployment, and production of documentation. The most common types of SaaS application development services include CRM (Customer Relationship Management) and ERP (Enterprise Resource Planning).
How to build a SaaS Application?
SaaS software development comes with specific peculiarities thanks to its cloud-based nature. The steps to take when building a SaaS app from scratch include: Market Analysis and Idea Validation Defining SaaS Project Requirements Pricing Models Choosing SaaS Technology Development and Testing
What are the advantages of building a SaaS Application?
Building a SaaS application development offers numerous advantages. Firstly, it provides easy accessibility, allowing users to access your software from anywhere with an internet connection. SaaS applications are scalable, effortlessly accommodating growth without hardware constraints. Lastly, the subscription-based model generates a steady revenue while ensuring cost-effectiveness for your customers. . Some of the DevOps best practices are Container Orchestration, Infrastructure as Code, Continuous Integration/Continuous Delivery, and Serverless.
What is an example of a SaaS Application development?
One of the most renowned examples of a SaaS application is Salesforce. It's a cloud-based CRM platform that has revolutionized business customer relationship management. Salesforce's SaaS model ensures seamless updates and enhancements. It also provides scalability and accessibility, enabling businesses to adapt and grow without the challenges of traditional software deployment.