I T    S E R V I C E S
AWS Consulting for your enterprise
C L I C K I T I N T H E N E W S
It is not easy to subsist in a modern cloud ecosystem. However, there are solid principles that will help you to build a perfect AWS architecture for your Laravel application, including the 12-factor methodology, design applications with a stateless approach and decoupling service components.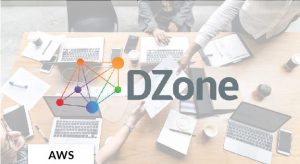 For the marketers, take a look at how you, too, can find value in the tools provided by AWS and how you can apply them in your business.
We offer innovative and customized solutions in any field of information technologies. Each one of our employees is committed to do a work of excellence.
W H Y   C H O O S E   U S?
Born in the cloud. More than 200 AWS DevOps projects completed. NearShore development.
We are an AWS Consulting agency that focuses on DevOps Services and Cloud migrations following the latest IT trends. Our team is made up of AWS experts that completely manage your Cloud Infrastructure ensuring an Agile development process and assess you through the AWS digital transformation path.  

AWS CONSULTING TESTIMONIALS
What do our customers say?
The ClickIT team is excellent in what it does... They keep us on the AWS platform EC2,S3 and CloudFront CDN. We will definitely hire them in the future!
Alfonso and his team are very good at setting up servers for a website. They know about AWS consulting and above all, professionals. I recommend them for any kind of work on servers.
ClickIT the best team of system administrators I've ever used. They are very good in DevOps consulting, specialized and responsible. I'm very glad to work with them.
C O N T A C T   U S   H E R E
We create apps with love from Mexico
S A L T I L L O
M E X I C O
M O N T E R R E Y
M E X I C O