I T    S E R V I C E S
Cloud Solutions for your enterprise
A W S     R E S O U R C E S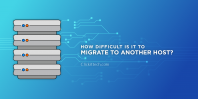 Do you know how frustrating it can be to migrate…
We offer innovative and customized solutions in any field of information technologies. Each one of our employees is committed to do a work of excellence.
W H Y   C H O O S E   U S?
We are committed with the technology as the main support of any type of business.
At ClickIT we offer web and mobile development according to the best standards. We also offer cloud solutions and managed systems by following the latest IT trends. Our team is made up of professionals that perform their tasks in time and care about keeping the websites and apps optimized and secure.

T E S T I M O N I A L S
What do our customers say?
The ClickIT team is excellent in what it does... They keep us on the AWS platform EC2,S3 and CloudFront CDN. We will definitely hire them in the future!
Alfonso and his team are very good at setting up servers for a website. They know about the subject and above all, professionals. I recommend them for any kind of work on servers.
ClickIT the best team of system administrators I've ever used. They are very good in their field, specialized and responsible. I'm very glad to work with them.
C O N T A C T   U S   H E R E
We create apps with love from Mexico
S A L T I L L O
M E X I C O
M O N T E R R E Y
M E X I C O