It's official, and we can't contain our excitement any longer: ClickIT is a Top 3 Best Place to Code (BP2C) Company!
For the second year in a row, ClickIT earns recognition for providing the best work conditions possible for our Clickers. Last year, when we got the news, we made the commitment to improve ourselves, work harder, and create better environments that fill Clickers with pride for being part of this family. Now, after all the hard work, we can proudly say, "we did it"; our efforts have bloomed, we have evolved, and we are better.
The BP2C certification is awarded to software development companies that have transformed their cultures and practices in order to attract and keep technical talent. It is a quality seal with which Software Guru endorses organizations that prove to be an attractive job option for software developers.
Software Guru bases their ranking considering aspects such as;
Compensation
Professional development
Diversity and equity
Infrastructure
Culture
It also defines the categories and questions, ensures the validation of the participants, and guarantees the anonymity of evaluators. Being a Best Place to Code in Mexico positions you as one of the best companies to work for. Furthermore, it gives you visibility with software developers and tech professionals.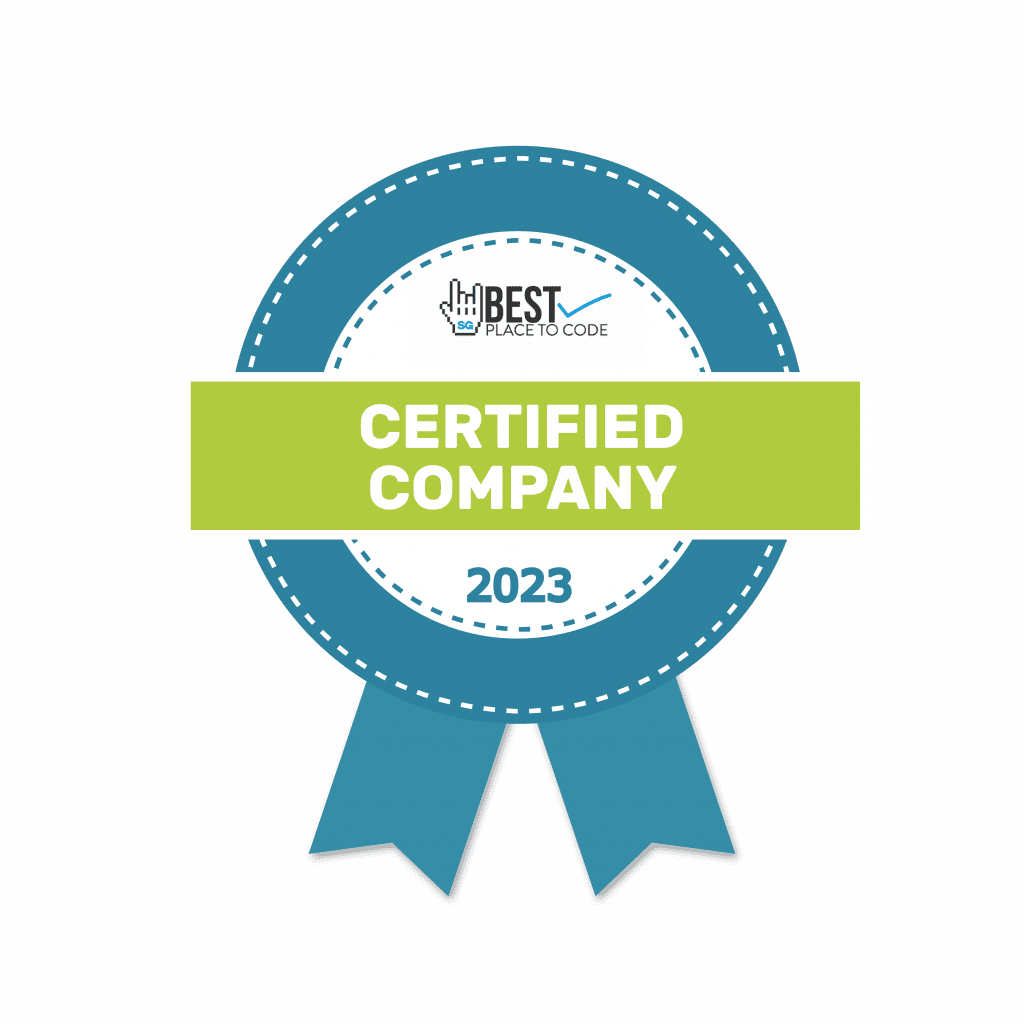 In addition, ClickIT will be included in the Best Place to Code catalog, the list of best-evaluated companies. It will also have the opportunity to participate in Showcases and events where top companies share what they do, discuss IT topics, and more.
This accolade is significant because each company's collaborators evaluate it and decide its grade. So, our Clickers are the ones awarding us the BP2C Company certification, and we couldn't be more grateful. We can't lose this opportunity to remind you how important you are to us. We are really proud and genuinely hope the feeling is mutual.
Thanks to your sincere opinions, ClickIT received an awe-inspiring score of 97 in the analysis, being part of the top 3 best companies!
Your evaluations motivate us to keep up our company's refinement and reach for higher acknowledgments. We also thank Software Guru for their consideration and job as the most trustworthy information source for software professionals in Latin America.
We will continue to work toward greatness together. Let's go for first place next year, Clickers! Be ready for the future. Remember to make the most out of the benefits of being part of this ever-evolving Clicker team.
Access to courses and International certifications
Cultural events
Language classes
Flexible hours
Health insurance
Remote work and many more!
Meanwhile, ClickIT will continue its dedication to our collaborators and their professional and personal development. Keep up the hard work as we carry on establishing our position as a Best Place to Code and our leadership in the Nearshore DevOps & Software Development market.