What are SaaS Tools?
Software as a service (or SaaS) provides the service of delivering cloud-based software applications to users over the internet. These software applications are called SaaS tools. Unlike traditional software, SaaS tools eliminate the need to install software applications to your computer, thus freeing you from the burden of having to configure software and maintain your own hardware. Most commercial SaaS services come with a subscription model, allowing you to pay only for what you use, adding even more value to SaaS tools.
Table of contents
What are the Advantages of SaaS Tools?
SaaS tools allow you to save time, seeing as, contrary to traditional methods, the configuring and installing of the software has already been done.
The software is shared among multiple clients rather than being configured and maintained individually, which means SaaS allows you to save on business-related costs.
SaaS provides scalability and integration so you can easily scale the software as your business expands.
Nowadays, there is a myriad of Saas tools for any task. Therefore, finding the right tool can be a challenge. Throughout this blog post, we aim to assist you with this challenge and guide you on how to build your tech stack with SaaS tools.
Best SaaS Tools for Businesses
The modern business must complete various important tasks, including project management, email marketing, and video conferencing.
Luckily, there is a SaaS tool for every task. They can help you manage your leads' information, get clear analytics to make better business decisions, or even assist you to analyze conversations with your client base.
In order to pinpoint which SaaS tool is best for you, let's take a look at the different prices, main features, and pros and cons of certain tools on the market.
Read our blog, Top 6 SaaS Business Models That Will Transform Your Company so that you can learn more about SaaS business.
Top Project Management SaaS Tool: Trello
Trello is one of the most popular SaaS management tools for project management. This tool uses Kanban and its main goal is to simplify collaboration between team members.
The Trello board visual can be seen in the following image. One Trello board represents a single project, for example, building a website. Each board is divided into several columns, where each column shows a different state in the process. For example, these states can include to-do, development, and QA to be deployed.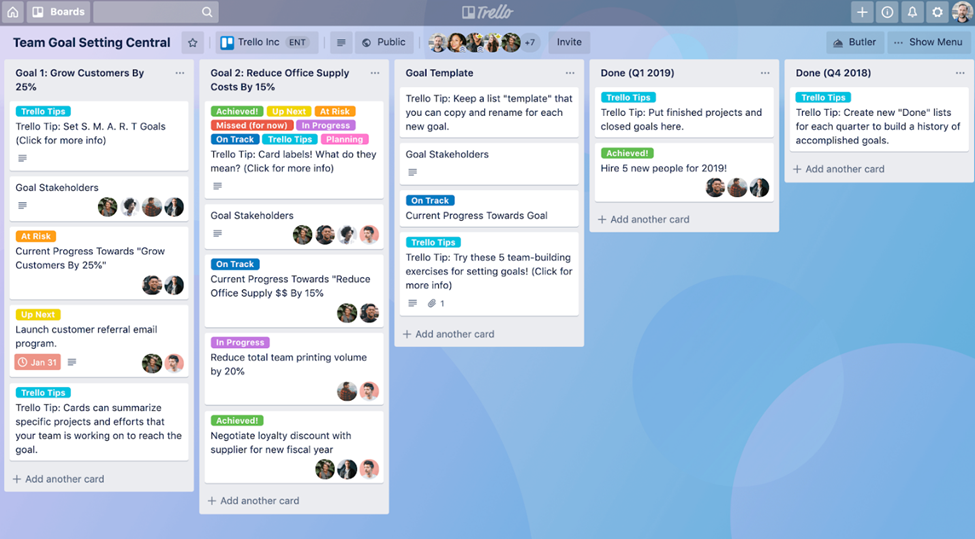 One card represents a to-do which includes a feature of the website. You can assign developers to any of the cards. This makes Trello a highly convenient, visually appealing tool for collaborations between developers, QAs and DevOps.
However, Trello lacks some sophisticated features, such as advanced email integrations, which makes it unsuitable for larger software products.
Project Management Alternatives:
Asana
Asana is a task-oriented tool which consists of improved workflow features. It is without a doubt one of the best Saas tools for startups. Not only does Asana display the amount of work allocated for each team member on different projects, but it's also useful for deciding how the work should be split.
Its main features are:
Budget Management: Optimize your company's spending with Asana.
Client Portal: Help clients converse with you with ease.
Collaboration Tools: Work with team members from anywhere worldwide.
Cost-to-Completion Tracking: Track how costs are spent from a project's start to finish.
Gantt/Timeline View: Measure the dependency relationships among activities and the current activity schedule.
Idea Management: Manage the numerous ideas from various teammates.
Kanban Board: Keep track of workflows with impressionable cards.
Milestone Tracking: Stay updated as your team reaches every milestone.
Resource Management: Optimize resource allocation and utilization.
Time & Expense Tracking: Keep track of time and costs.
ClickUp
ClickUp, also known as the "one app to replace them all," is a scalable platform which can be used across different sectors. It is ideal for companies of all sizes, from start-ups to top-tier major enterprises. Furthermore, ClickUp has revolutionized the Kanban-style with its latest board view enhancements, which can be seen in the following image. What sets ClickUp apart is that it doesn't limit your board view to a single view. While Trello is best for smaller teams, it becomes much less useful as the company grows. This is why we recommend ClickUp, which includes all the features of Trello and more.
Some of the advantages of ClickUp include its excellent functionalities (offered even in the free version), suitability for both teams and individual users, and great customer service. That said, ClickUp has its cons. For example, the mobile app could be improved as its interface lacks user-friendliness which makes it confusing for first-time users.
Top Video Conferencing SaaS Tool: Zoom
Video conferencing is vital for any software development company. Developers, QAs, BAs, and technical writers need to interact via calls when developing and deploying an application. Zoom is accessible for all users, including those with limited technical skills, as it's very easy to set up and use. Moreover, Zoom comes with multiple features, including video conferencing, video call recording, screen sharing, and participant control, as can be seen in the following image.
Zoom is also very useful for outsourcing companies, seeing as it works on any platform.
Alternatives for Video Conferences
Teams
Microsoft Teams started as a chat-based application in Microsoft 365. However, over time it has turned into a popular video conferencing tool among both businesses and personal users with a significant rise in demand. . Teams provides both a free version and a subscription version and can be integrated with other Microsoft products such as Outlook, Skype, and MS Office
Google Meet
In 2020, Google renamed Hangouts Meet as Google Meet. Google Meet is a video conferencing software which is integrated into Youtube, Gmail, and Google Voice. It's supported by all Android, iOS, and web browsers and is mainly a cost-effective and beneficial platform for both small enterprises and enterprise clients. Moreover, Google Meet's interface is simple and quick to use and allows you to manage meetings with up to 250 people.
Visit this link to find a list of the best video conferencing SaaS tools in 2022.
Top Internal Communication SaaS Tool: Slack
Effective teamwork and communication between Developers, QAs, BAs, and documentation writers are essential for the success of any development company. With the advent of remote working and dispersed businesses, establishing a powerful communication tool within the team has become more important than ever. Slack helps manage all your communications with a searchable history and offers video and voice calls. It allows you to manage different channels for different teams and departments, as can be seen in the image below.
Overall, Slack is a good option as it supports more than 2200 integrations and allows you to connect with teams from other companies using Slack Connect.
Internal Communication Tool Alternatives
Teams
Microsoft Teams has become popular in many software companies with the pandemic, becoming a communication hub for developers, BAs, and other staff. Teams offers audio and video conferencing, meeting scheduling, and screen sharing features. It also provides SharePoint and OneNote access along with efficient and effective document sharing allowing you to share with multiple team members. These features are what make Teams stand out from other communication tools.
Discord
Discord is well-known in the gaming world, with users across various platforms using it for communication purposes. Its main median is voice-based and it has become quite famous among gamers due to its lag-free communication capabilities. Discord is a free software with a server that can handle up to 500,00 users. We recommend this tool if your main objective is to communicate using voice functions. However, Teams is a better option if you need to be able to transfer large files between users. On the other hand, Slack is interesting if you deal with individual projects.
Are you looking to outsource the development of your online store to our highly qualified developers? Try ClickIT.
Top Email Marketing Software: Mailchimp
Email marketing still plays a key role in keeping customers up to date, seeing as email automation ensures good communication with customers. Mailchimp is an online marketing app that allows users to develop, deliver, and evaluate emails and ad campaigns. It's supported on multiple platforms and because of its advanced marketing tools, it can support any type of client, ranging from freelancers to large enterprises.
Its main features are:
A/B Testing: Conduct reliable A/B tests on your campaigns with Mailchimp.
Analytics/ROI Tracking: Track the returns on your ad campaigns and messages.
Audience Targeting: Send unique ads to every client for better results.
Auto-Responders: Respond to emails automatically.
Automated Publishing: Set content to publish later, even in your absence.
Behavior Analytics: Analyze every customer's behavior to work out the right ads for them.
Campaign Management: Manage your campaigns so they yield reasonable results.
CAN-SPAM Compliance: Ensure your campaigns beat the SPAM test so recipients can find them easily.
Email Marketing Software Alternatives
Squarespace
Squarespace was initially introduced as a website building platform. That said, they have recently added the Squarespace Email Campaign which was developed to cater to the email marketing requests of its users. Both MailChimp and Squarespace offer ready-to-use templates and email automation. However, unlike Mailchimp, Squarespace offers limited categorization and client tagging.
Active Campaign
Active Campaign surpasses Mailchimp by offering more CRM functionality. Furthermore, every tier of Active Campaign is relatively cheaper than MailChimp and Squarespace, not to mention that Active Campaign can also integrate with multiple third-party tools. That said, contrary to Mailchimp, which provides a free version for your basic needs, ActiveCampaign only includes a free trial.
Top Help Desk SaaS Tool: Zendesk
Interactions between clients and BAs, QAs, and developers are critical when it comes to r delivering a quality product. They are also essential for improving the product in light of client needs and providing support by answering queries and acting accordingly. Zendesk is a client support tool that simplifies the above by offering excellent client interactivity. Clients can make support requests using their preferred channel, and Zendesk support can combine support data and engagements from multiple mediums. Moreover, Zendesk's latest Sunshine CRM platform facilitates having a 360 view of the client amidst the amount of data. Despite its many advantages, Zendesk is a paying tool and does not provide any free plans.
Help Desk Alternatives
Zoho Desk
Zoho Desk is a prospective health desk application that assists you in providing effective customer service. It offers a fully working ticketing system and a help desk solution to help consumers with their problems. Zoho Desk also has a social media support connection through which they respond to client queries on their preferred social media platform. What makes Zoho Desk truly exceptional is its reporting tool, which is one of the best Saas reporting tools on the market. Additionally, its analytics function allows supervisors to spot agent productivity problems.
Freshdesk
Freshdesk is ideal for any small or medium-sized business that needs a completely operational help desk without any accompanying fees. It's also good l for small businesses and freelancers, seeing as it offers a free plan allowing for an infinite number of users. Freshdesk automatically transforms any customer request into a ticket, combines duplicate tickets, and uses collision detection to ensure that multiple agents aren't working on the same ticket.
Top Document Management SaaS Tool: Google Drive
Document management is a must for all company players, including developers, QAs, BAs, and documentation writers. Most design decisions are documented and should be kept and stored in an accessible place where they can be reviewed in the future. Google Drive is a cloud-based storage service that allows you to save and access files from any device. It provides 15GB of free storage and is supported on multiple platforms. Google Drive also allows you to upload files up to 10GB in size via the desktop software and online and offers other cloud-based email and word processing services.
Document Management Alternatives
Dropbox for Businesses
While Dropbox is very similar to Google Drive, it only provides 2GB of free storage. That said, Dropbox supports extra connections, including Twitter. The Dropbox website allows you to upload files of up to 300 MB in size, while the desktop app allows you to upload files of any size. Finally, the ability to exchange files in a shared folder via Dropbox opens up a new world of possibilities for cooperation.
Notion
Notion is a knowledge management, project management, document management, and communication platform for teams and businesses. Individuals can also use this app to keep track of their schedules and organize their lives. The pros of Notion include the fact that it's well-organized, has easy access management, and offers many formatting options. However, like all SaaS applications, Notion also has its cons. The complexity of the storage structure complicates things for users and the app doesn't support direct image copy paste.
Microsoft 365
Founded in 1975 in the United States, Microsoft is an entire corporation that produces software, electronics, and services. Microsoft 365 (formerly Office 365) is one of its services.
With MS Word, MS Excel, and MS PowerPoint packages, you can create and modify templates, documents, themes, clip art, audio, and videos for presentations. Thanks to SaaS, all these benefits are enjoyable online without downloading the application.
Its main features are:
3D Objects: Create 3D objects.
Animation: Design animations.
Audio File Management: Edit and manage audio files.
Collaboration Tools: Collaborate with other users to create or edit a presentation.
Customizable Templates: Edit a template to your specs.
Media Library: Create a library to store media.
Offline Editing: Edit presentations without internet access.
Offline Presenting: Pitch presentations without the internet.
Search/Filter: Find information on time.
Top CRM Tool: Salesforce Sales Cloud
DevOps for CRM accelerates the agile cycle and ensures productivity throughout the development of CRM functionalities. Salesforce Service Cloud, also known as Salesforce Ticketing System, is a customizable CRM that provides clients with a 360-degree view. The pros of this tool are its ability to support large businesses and the Salesforce CRM, which includes a lot of customizable features and cases instead of tickets. That said, the CRM is quite complex for new users and this tool is not for companies seeking free software..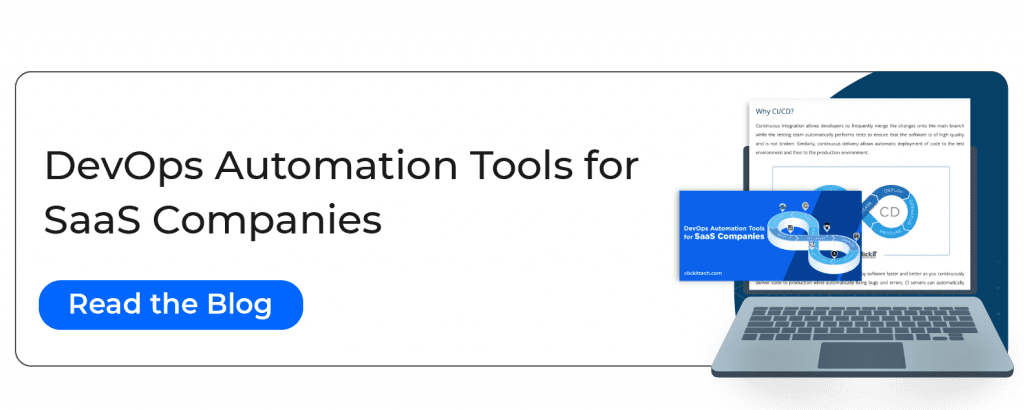 CRM Alternatives
HubSpot CRM
HubSpot is a CRM used to connect with clients. It offers more features than Salesforce Sales Cloud, such as standardized emails, communication history, and call management. Hubspot offers free marketing tools and is best suited for users who are new to CRMs or businesses that are newly adopting a CRM. When it comes to cons, this tool, unfortunately, lacks phone support.
Its main features are:
Activity Dashboard: A board to note all activities that take place
Alerts/Notifications: Instant alerts on important changes
Calendar Management: Manage a calendar every team member can access.
Campaign Management: Improve campaign efficiency through effective management.
Client Management: Keep customers loyal through property management and tracking.
Contract/License Management: Stay ahead of your contracts with this feature.
Customer Database: Save all information on a single database to find it more easily.
Document Management: Keep and store all your documents appropriately.
Email Management: Gain more leads through email and effective tracking.
While this CRM may be the go-to option for many businesses, there are other HubSpot alternatives that may offer different features or pricing options. It's important to consider factors such as ease of use, integrations, and customer support when choosing a marketing automation tool.
Zendesk
Zendesk is a CRM within the Zendesk ecosystem. Zendesk allows you to keep track of consumer experiences by translating data into relevant digital reports. It is best suited for businesses that already use Zendesk tools and wish to integrate sales without external support, and businesses with minimal CRM requirements. However, Zendesk is not recommended for businesses with many sales pipelines. 
Top ECommerce SaaS Tool: Shopify
This platform allows users without coding knowledge to manage and create a new online store that can be used to easily sell products. It is especially advantageous for BAs seeing as it can be used for selling products and BA's sometimes lack coding knowledge. Shopify was created to allow anyone to create a standalone internet store. It includes the following features:
Its main features are:
Cataloging/Categorization: Shopify allows for appropriate product classification to make shopping easier.
Channel Management: You can set up and manage your channels with various tools.
CRM: An excellent software that helps maintain good relationships with customers
Discount Management: Work out the right discount rates with Shopify.
E-commerce Management: Keep your online trades going with ease.
Email Marketing: Curate targeted ads to send through email.
Gift Card Management: Accept gift card payments at your stores.
Inventory Control: Ensure stock is at the right level.
Mobile Access: Transact at any time, regardless of what you're doing or where you're going.
Shopify's outstanding features are available under multiple payment options and support most local currencies. Shopify provides five pricing plans, however it does not provide any free plans.
ECommerce Alternatives
Ecwid
Ecwid was first created to allow anyone to sell products on existing websites by simply inserting a code snippet. However, it now supports standalone websites as well. Ecwid offers multiple product options, while Shopify only supports three. Finally, this tool has four plans, one of which is completely free.
Squarespace
Squarespace is ideal for small and medium-sized enterprises that don't require broad language support or access to an extensive integration or extension library. The advantages of Squarespace are its stylish themes and unlimited products. However, there are some cons, including the fact that its themes and integrations are limited and promotions are only available under the highest-priced plan. That said, overall, Squarespace has an excellent price-to-quality ratio.
Top Analytics SaaS Tool: Tableau
Marketing analytics solutions enable businesses to control, assess and regulate their marketing initiatives by monitoring performance. As the recognized expert in analytics, Tableau helps to see the ROI of the developed software and assists people and businesses in becoming more data-driven. It supports multiple platforms as well as advanced and simple visualizations, such as histograms and Gantt charts. Moreover, the drag and drop functionality of Tableau makes it a key player as a BI tool.
Analytical Tool Alternatives
Semrush
Semrush is a major SaaS platform for online presence management. The most important pro of this tool is its highly feasible platform that allows you to track competitor insights. However, this comes with the disadvantage that the search filters must be 100% specific in order for the tool to provide accurate results.
Sprout Social
Sprout Social is a platform that manages social media. It aims to assist businesses in attracting new clients and expanding their digital presence. While Sprout Social has a very clean interface, it offers limited support for enterprises and becomes glitchy when working with social media.
Top Design Tool: Canva
Canva is the perfect software for anyone with design ideas who wants to create and share but finds advanced programs like Adobe too complex to use. Want to learn design easily? None do it better than Canva!
Canva is a favorite tool of many users worldwide and is one of the fastest-growing SaaS company examples globally. With this software, you have tons of expert, ready-made templates to start with. Therefore, you can create, edit, and share your canvas in a matter of minutes. Stickers? Glamorous videos? Brochures? Workplace presentations? Whichever it is, achieving your design objectives has never been easier!
Its main features are:
Access Controls/Permissions: Limit the access others have to your projects.
Animation: Design and manage an animated series with a few clicks.
Asset Categorization: Enjoy proper categorization of assets to make design smoother.
Asset Library: Create a library for your assets, making sharing easier.
Audio File Management: Manage audio files too.
Collaboration Tools: Set up shop with other designers from anywhere.
Content Import/Export: Import or export your designs to or from other apps.
Custom Fonts: Customize your fonts and styles to achieve an exclusive brand image
Design Tool Alternative
Founded in 1967, Adobe offers industry-leading creative desktop software. Creative Cloud, a set of applications and services, is useful for digital media, publishing and print software, motion graphics, and more! With Creative Cloud, editors can access a sweeping video and photo editing class, graphic design, and online doc management apps. Thanks to Adobe, 2D animations, film editing, audio recording and mixing, video stories, and cinematic effects are at your fingertips, all online.
Its main features are:
3D Digital Asset Management: Manage your 3D assets excellently with the right tools.
3D Video Editing: Apply 3D edits to videos.
Audio Capture: Enjoy more features for your audio.
Batch Processing: Create and edit files in their appropriate batches.
Collaboration Tools: Work together with colleagues online for optimal results.
Content Import/Export: Send/receive content to or from other packages.
Content Library: File all content in a library for appropriate management and easy sharing.
Custom Brushes: Design the brushes you'd like from presets.
Custom Fonts: Customize fonts as they fit your business.
Design Management: Manage all your designs with ease.
Top Accounting SaaS Tool: Quickbooks
Managing accounts is another crucial aspect for software companies which determines company success and employee satisfaction. This is where Quickbooks comes in handy seeing as it's an accounting software package that supports both on-premises and cloud-based account management. It comes with many quality features such as payroll, managing, and payment functions, allowing you to pay bills and manage business payments. Quickbooks can also integrate with other financial tools.
As can be seen from the above image, the QuickBooks dashboard displays project finances, which is valuable for both developers and top-level management seeing as it allows them to view their performance and work accordingly. An outstanding feature of QuickBooks is that it offers the ability to forecast up to 90- days using the cash flow forecaster. Some drawbacks include the difficulty working with anything besides the Intuit Merchant account interface and the increase of Quickbooks' subscription price as the company grows.
Accounting Alternatives
FreshBooks
Freshbooks is a simpler version of Quickbooks and is ideal for small groups or individuals. It provides formulas like gross margin formulas and helps you understand how to calculate them. Freshbooks is not a fully functional accounting or payroll software, as it only handles business expenses and invoice recording. You'll most likely quickly outgrow this cloud-based system, especially if you make more than twenty monthly transactions.
Xero
Xero is quite similar to Quickbooks in that it's a fully functional online-based accounting system. The ability to integrate with different merchant accounts such as Paypal is an added advantage of Xero over Quickbooks. Furthermore, Xero supports all currencies and offers a flat subscription fee allowing for unlimited users.
Do you require the assistance of a leading DevOps and software development company? Contact ClickIT.
Top SaaS Tools for Businesses
Conclusion
SaaS tools delivered via the cloud are revolutionizing companies across the globe. They are great tools for businesses seeking a more cost-effective and controllable IT architecture that can be handled by a smaller and less specialized IT department. SaaS tools can also be used to automate time-consuming regular software maintenance duties while providing data security, disaster recovery assistance, flexibility and the agility to expand programs to match growth. As mentioned above, DevOps, software development, and service outsourcing go hand in hand when it comes to getting the best process management to deliver a quality product.
You can read our blog SaaS Security best practices to learn more.
ClickIT is the perfect place to get your custom SaaS app created quickly using the best practices in the industry. With our team of dedicated and experienced professionals, we can convert your business idea into a fully functional Saas solution. Check out this blog post if you want to know more about the tech stack we use for SaaS development.

FAQs
Is client information kept safe with SaaS?
Yes. Data Backup, infrastructure maintenance, and security are more important to SaaS companies than to small and medium-sized organizations. Furthermore, data centers are subjected to stringent security examinations.
 What are the differences between SaaS and cloud computing?
The word "cloud" generally represents a set of software and infrastructure that can be accessed via the internet. SaaS is a subcategory of cloud computing that refers to software programs provided as a service and charged based on consumption. 
Is it necessary to purchase hardware?
The simple answer is "No." This is a significant benefit of SaaS. SaaS provides you with access to the most up-to-date technology, such as reliable, durable, and high-availability servers in an isolated cloud location.
Is it possible to modify SaaS?
Yes, in most current SaaS platforms users can customize and change settings as well as predefined attributes. That said, the changes which can be performed are limited and it is not possible to make changes and to the main product.
What happens if my SaaS provider goes bankrupt?
Businesses should plan ahead by selecting a publicly backed, economically sound supplier to avert a disaster in case their SaaS provider goes bankrupt. Additionally, they should secure their data using backup technologies and come up with a data transfer backup plan.