We surely are beginning the year with excellent news, ClickIT is a Best Place to Code Company! We started this process last year, and now we proudly announce that we made it.
At ClickIT, we are constantly working to transform practices and culture for our clickers, making them feel proud to be part of the company that boosts their careers, one of the best options to be a software developer in an environment that prioritizes ​​talent.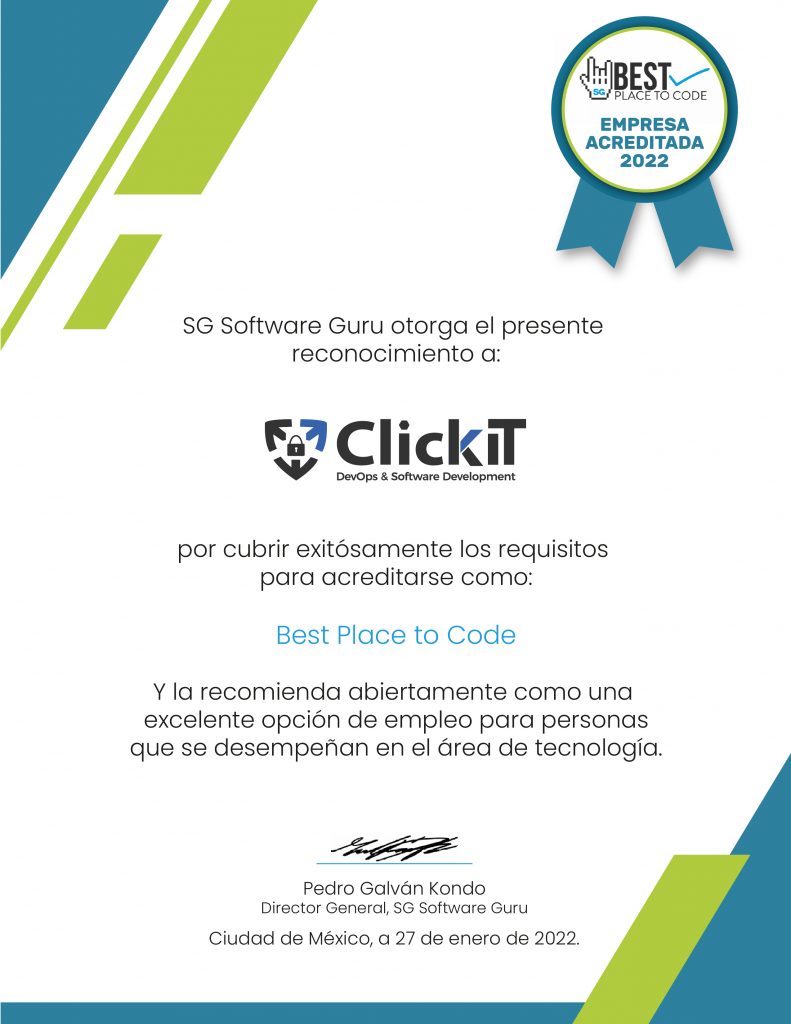 You're probably wondering what the Best Place to Code distinction is all about. Best Place to Code is a Software Guru initiative that recognizes companies committed to providing the best working environment for people dedicated to Software Development and Information Technology in Mexico.
As part of the evaluation process, they evaluated the companies through five categories: economic compensation, professional development, diversity and inclusion, work culture, and infrastructure.
That's why we want to thank our clickers for sharing their honest and valuable opinions about being part of ClickIT, scoring 100 in culture and 94 in professional development. And also, thank Software Guru for taking us into account as a company that aspires to provide the best working conditions for its collaborators.
Being named a Best Place to Code gives us the boost to keep encouraging our clickers while they enjoy the perks of being part of ClickIT, such as;
Flexible hours
Game room
Remote work
Language classes
Health insurance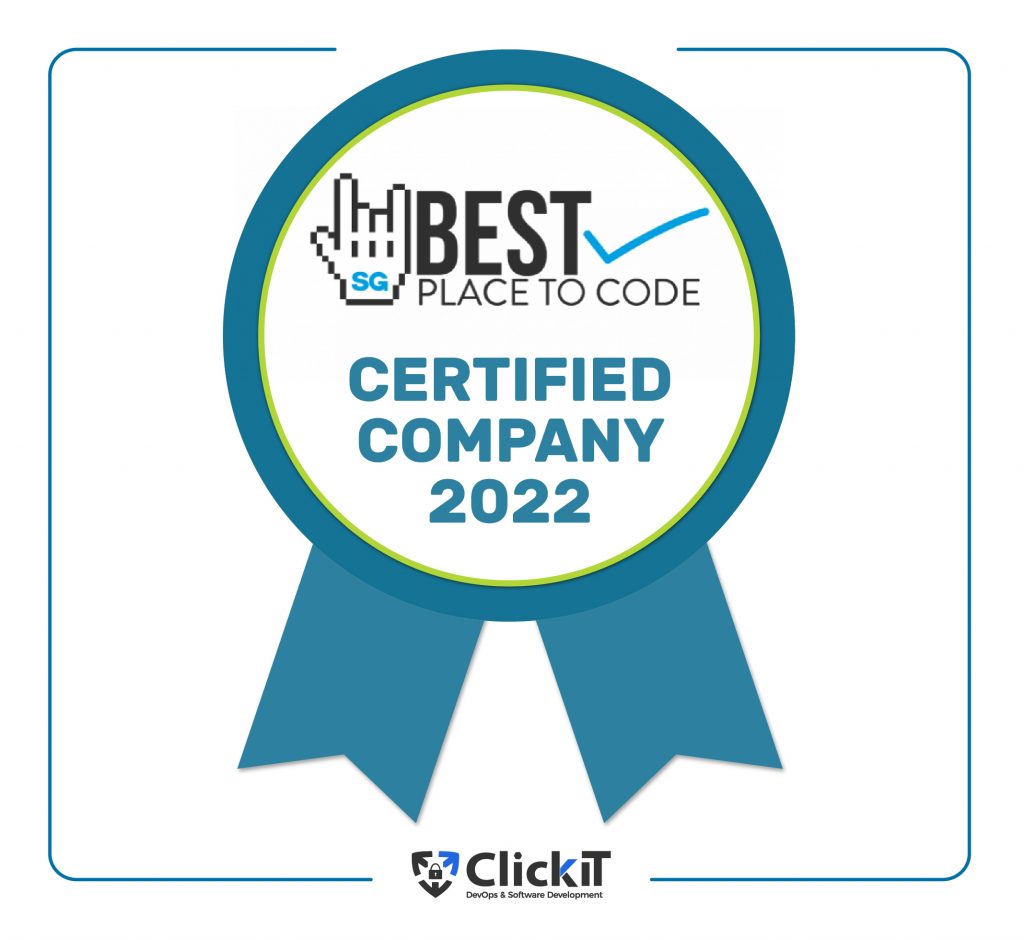 With the Best Place to Code distinction, ClickIT commits to continue being a leading Nearshore DevOps & Software Development company dedicated to our collaborators and their professional software development, always making them feel comfortable in their work environment.