Great things in business are never done by one person. They're done by a team of people

Steve Jobs
An IT team is formed by talented people who are continuously creating systems and processes, and of course, they're always searching for the best solutions and results for their clients.
Typically, an IT team is in charge of developing, deploying, and maintaining systems to keep businesses running. But we can't generalize since every team is different due to the culture and the company's needs and also, the team members have their own experiences and skills that differentiate one team from another.
But certainly, the main characteristic that every IT team has is the teamwork and the cohesion of all the members, which are the key components that lead to success.
In this blog, we are going to guide you on how to build an IT team, and what is more, we will share with you the best tips and practices to success within your organization in hand with your team.
Best practices and tips for your IT team
You can use many useful practices when you're just about to create your IT team or if you've already one to start implementing them.
In any event, the following best practices will help you improve your hiring processes and your team's communication to achieve better results for your company.
1. Look for A-players
When looking to hire people, you need to be aware of searching for the best talent out there. That means that all those persons desiring to work with you, require to be experts in their fields, have vast experience and knowledge of the technologies, tools, and other abilities required for the position.
Additionally, you can't forget about looking for people with a great sense of responsibility and ethic and, by all means, that fit with your core values.
But without a doubt, the most important part is to find people that enjoy their job while making your business grow.
2. Teach and practice your culture and core values
Once you have hired the people with all the characteristics that we mentioned before and your IT team is complete, the next step is to teach them your organization's culture and core values.
This is an essential part of their process because this is when they create their sense of belonging and start being familiarized with the organization's activities.
To make this stage easier, you can organize different activities like workshops or meetings where everyone is involved and feel like one team.
Later, when they already know the company and its needs, they will start making contributions and improvements as it was their own company, resulting in better incomes while enjoying doing their job.
3. Become your team members into your main things
Your IT team is an indispensable part of your organization because they are the ones that are in charge of the projects and the tasks required. Thus, it is necessary to be aware of their needs and ensure that they feel comfortable working with you.
One of the tips to achieve this is to try to show interest in your team members' professional growth and continuous learning all the time.
For this purpose, you can encourage them to take courses, training, and certifications every month. You can even have a learning plan for the whole team!
This way, they will gain more knowledge and feel more confident about their job, and as a consequence, they will be even more productive, always interested in reaching the enterprise's goals.
Outsourcing a Remote DevOps team means decreasing costs for at least 50%
4. Document your entire IT departments
Documentation is always indispensable, and this time it is not the exception!
File every process, infrastructure, application components, or methodology every time you work on them. Maybe you can see it as useless at the moment, but believe it or not, it will be a great help in the future. How? When new members join, the full documentation will be ready for them, and you won't waste time trying to remember every single item you want to show them.
On the other side, lack of documentation can affect the projects and their processes because you don't have the required files to look at. Conversely, if you have them on hand, your team can solve any problem presented more easily and quickly.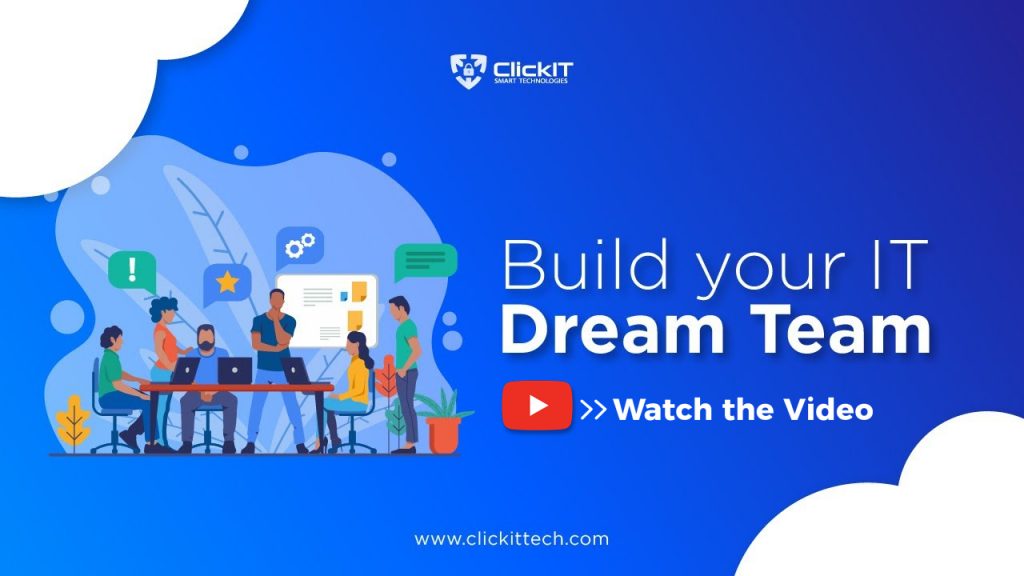 5. Feed and grow your communication
One of the main aspects of a team that you can't forget about is communication. It enables the members to be in touch with the team and be constantly aware of what is happening inside the organization.
Therefore, create a communication model for your IT team is fundamental, and it needs to include all the organization levels because communication is a process that needs to be constantly flowing through the whole team.
For this purpose, you can arrange some meetings or sessions to get feedback from the team and to communicate probable concerns that team members may have.
At a larger state, you will notice that the better and effective communication, the greater confidence they will have among each other.
Also, don't forget to speak to each team member, whether individually, in group, or via surveys. On these little talks or interviews, you can ask them how they feel about the work conditions and their experience with the projects done. Also, it is an excellent opportunity to show interest and ask them about their personal goals!
All the information gathered can give you feedback and tell you things that need to be changed, the ones you should keep doing, and the things that you should forget about.
If you're looking for more ideas to increase the communication between your IT team, in this blog, you can find some tips and advice to do so!
6. Don't be afraid of Nearshore
More and more IT companies are adopting Nearshore because it is synonymous with quality, security, reliability, and the best part is that you can implement it at a suitable cost!
But what is the real benefit of implement the Nearshore model?
First of all, your customer will be delighted to work with you because they will feel like the whole team was in-house. Your team members will start to pursue the customer's goals as own, resulting in a more significant customer experience.
In the same way, all this leads the team to have more expertise and the opportunity to embrace other cultures, which will result in a better compromise to achieve the organization's goals. Take a look at our slideshow to have an overview of the best tips to create an IT team.
Here's a handy blog where you can learn all the benefits of Nearshore!
To sum up about an IT team
Building an IT team can be a smooth process provided that you count on the essential aspects, and sure enough, when you know the best practices to carry it out.
Undoubtedly, the tips mentioned on this blog can help you create from scratch your team, or if you already have one, you can start implementing them to improve your team's performance and, later on, to achieve greater returns.
Following these requirements, indeed, you will have a complete IT team loving their job and, at the same time, putting their best effort into their tasks to achieve the company's goals.
ClickIT Smart Technologies provides DevOps Outsourcing Services that can help you to build your own dedicated IT team!
Contact us and start optimizing your processes at the time of reducing your costs.