We are ending the year on a high note! Thanks to our neverending hard work and continuous efforts to improve ourselves, ClickIT is a frontrunner for the Clutch Top 1000 Companies 2022. This acknowledgment means we are a top software development company, as only the platform's most exclusive and reputable service providers receive the accolade.
We are extremely proud of the consideration. Getting recognition for doing our best motivates us to try even harder, to do even better. It is an honor to be part of the best service providers in Clutch, mainly because our skillsets and commitment to our clients made us a top software development company.
Given our outstanding results, our efforts in providing the best DevOps and Software development services will prevail. ClickIT will continue being a top software development company by offering productivity and faster product delivery as well as SaaS Application Development, AWS Managed Services, and Cloud Assessment with our Nearshore collaboration model.
What is Clutch?
It is a data-driven platform that collects clients' feedback, making the process of choosing a business service easier. It is a guide to buying decisions that cut through disorganized market research. Clients find a space to evaluate service providers, allowing them to improve effectiveness and increase productivity.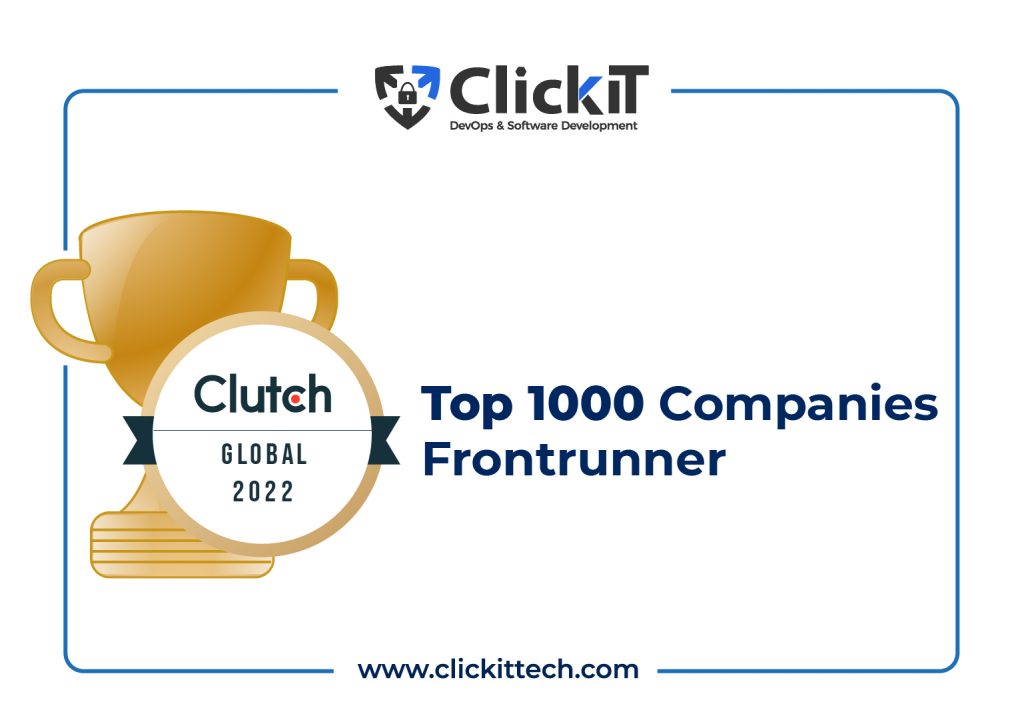 The Clutch 1000 highlights the finest software development services on the platform. It considers companies from different parts of the world specializing in various services. The site analyzes each company based on criteria like:
The number and quality of verified Clutch reviews.
Services offered and experience providing those services.
Brand reputation.
It is an honor to be considered for the Clutch Top 1000 Companies 2022, and we would like to thank our clients for their honest feedback, which has helped us become a top software development company. Special thanks to our team of Clickers for boosting our company and being our greatest asset. We hope you feel proud of the fantastic goals we have achieved. 
Furthermore, we take the opportunity to emphasize our compromise with improving the software development services we provide. ClickIT aspires to be even better and stay among the top service providers within our field and outside of it.