As we welcome an exciting new year, we would like to share ClickIT Highlights 2021, at the time of thanking clickers and customers for making 2021 an incredible year. Despite the challenges faced in the year, we decided to turn fear and uncertainty into an ​​opportunity area to continue growing as a Top Software Outsourcing Company.
Last year was full of emotions, challenges, and goals; and we all got through them. That's why there's no better way to celebrate them than by sharing ClickIT's Highlights of 2021.
Table of contents
New Clickers Joined the Team
We are Clickers! We officially named each collaborator a "Clicker" being our new brand name from now on. Helping each one of us to feel part of the ClickIT team; growing and learning together as clickers.
ClickIT employee crew grew from 43 to 68 clickers, welcoming about a 50% extra in our local team; such as the Recruitment Department, HR, and sales team; also three new DevOps leaders joined. The increase of employees helped us improve our team skills and achieve our goals. Our employee retention rate was only 2%.
International members
We remarkably grew our international team of engineers, gaining presence in 4 new countries; among them, Argentina, Uruguay, Bolivia, and Peru. In total, we count with six engineers collaborating with us from South America.
Sales Office in Los Angeles, California
At ClickIT we were thrilled to announce the opening of a new office in Los Angeles, helping us to be closer to our customers' needs. This new office is characterized to be the second office of ClickIT where we operate.
It was a strong result and we keep working to deliver a great quality service of DevOps and Software Development throughout the nearshore collaboration models of Staff Augmentation and dedicated teams.
New Sales Team
Another ClickIT highlight of 2021 was the creation of a sales team, in which we have been working hard to prepare them, helping us to have more robust processes to provide better services to our customers.
Engineering Highlights
The occupancy of our entire IT engineering plant in full-time projects increased 82%. In addition, the maturation of the Javascript Development area began through the definition of its Career Plan.
We also had the opportunity to partner on projects with remarkable customers, such as: Boundless, Valtira, Workera, Cuddly, Fletes Lozmar, Geoforce, Presence, Auto Rescue, Schola, BetterRX, Valedor and FanUp.
Human Resources Highlights
Our HR team integrated new softwares, which helped to improve internal and external processes and increase the sense of belonging of our Clickers to the company. We also invested much more in recognitions to our employees with bonuses, gifts and more.
On the other hand, we implemented a hybrid work model, having great results in efficiency from our clickers. We are always making efforts to have an excellent administration.
Marketing Highlights
The marketing department accomplished great things, among them; increasing our web and mobile traffic to 81% during 2021, also augmenting engagement time, improving our page speed while reducing spam score to 1% increasing our Domain Authority and delivering more relevant content for our users, with 46 new blogs.
These are our top 6 blogs:
In addition, we reached a total of 637 subscribers on YouTube with 81 videos.
These are our top 4 videos:
Clickers training and certifications
As proud AWS Partners, we're thrilled to recognize the efforts of our engineers that are continuously looking to improve themselves through AWS certifications, this year was a clear example of it.
We started efforts to the Engineering Talent Development Plan, the Knowledge Promotion Plan for Engineering, and documenting our process architecture in the Management area.
We were also delighted with our first DevOps Bootcamp, which was successfully completed with 10 new DevOps trainees who graduated and joined our team.
And, our engineers proudly had three certificates in AWS Practitioner, one engineer certified as Azure Administrator Associate and one certified as SCRUM Master.
Distinctions & Awards
We are always trying to be the best in the IT and software development business, providing a quality service to our customers with the experience and knowledge of our team; that's why we proudly share as a ClickIT highlight of 2021 the distinctions we obtain in 2021.
The results of our team's effort were reflected when Clutch named us a top b2b company of the top 1000 companies. We accomplished 4.9 points in reviews; this award helps cement our legacy in the industry as one of the best locally and internationally.
We got from 4.3 to 4.8 in Glassdoor rating, being one of the most rated companies in Mexico in the IT sector.
We're always looking to improve ourselves, and this 2021 we start with The Best Place to Code process of evaluation, we continue to wait for results with great enthusiasm.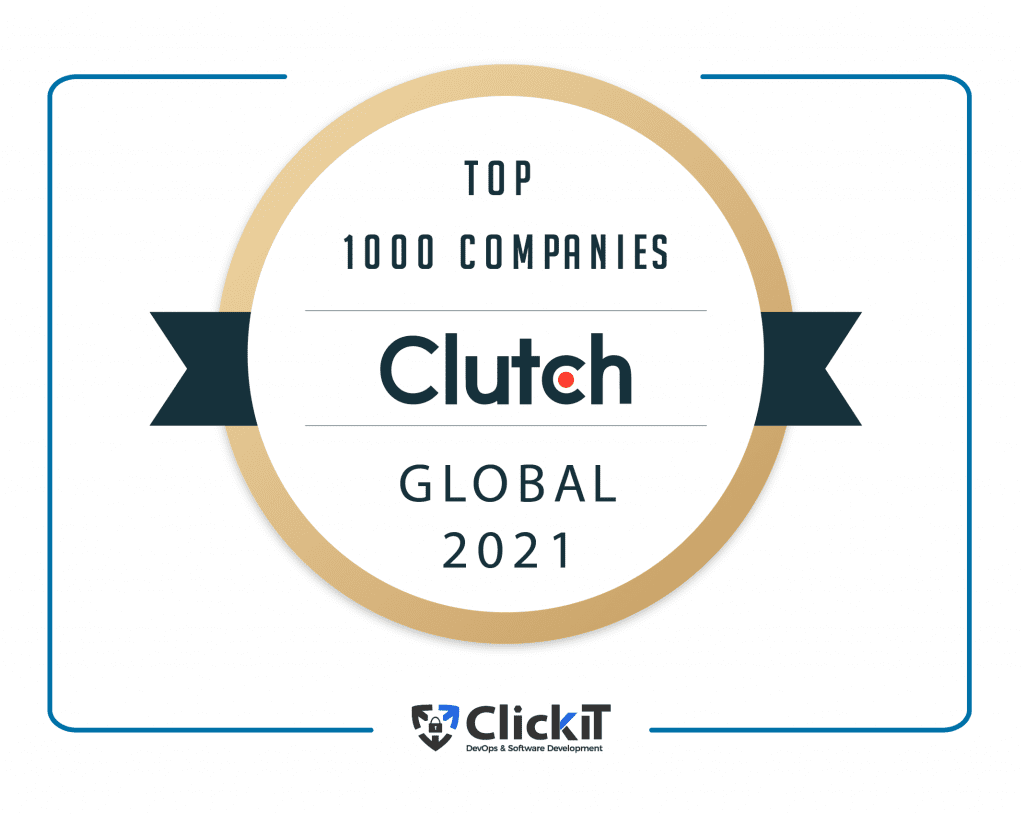 Cultural Events
We invested more in culture, carrying out different celebrations for our clickers, such as;
Celebrations of Scaling Up
Where we awarded prizes for the first places of the Culture activities each month.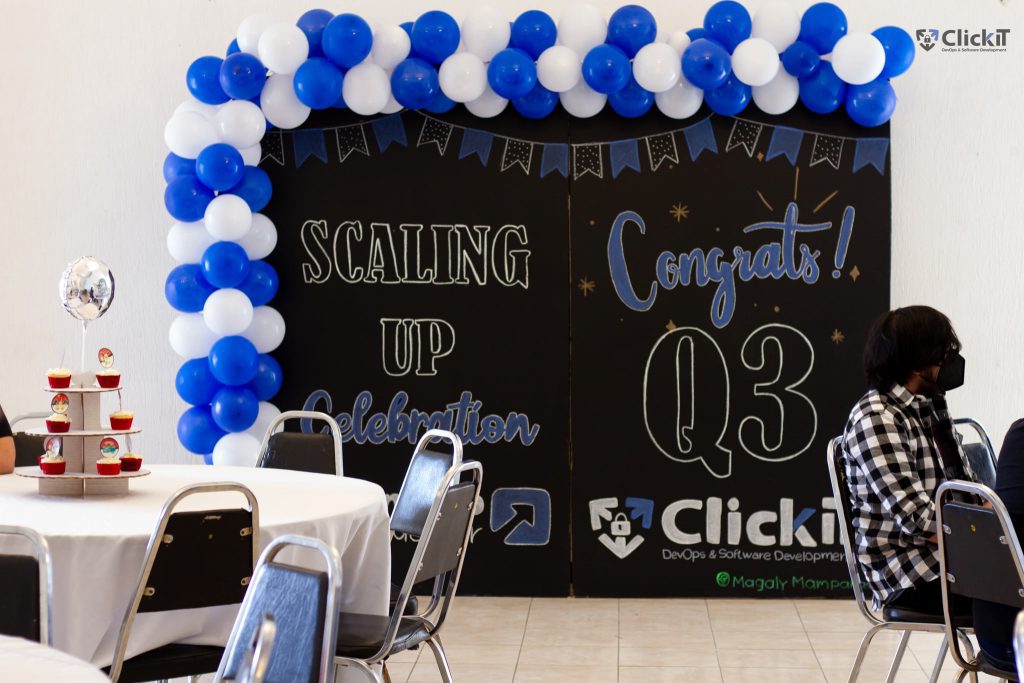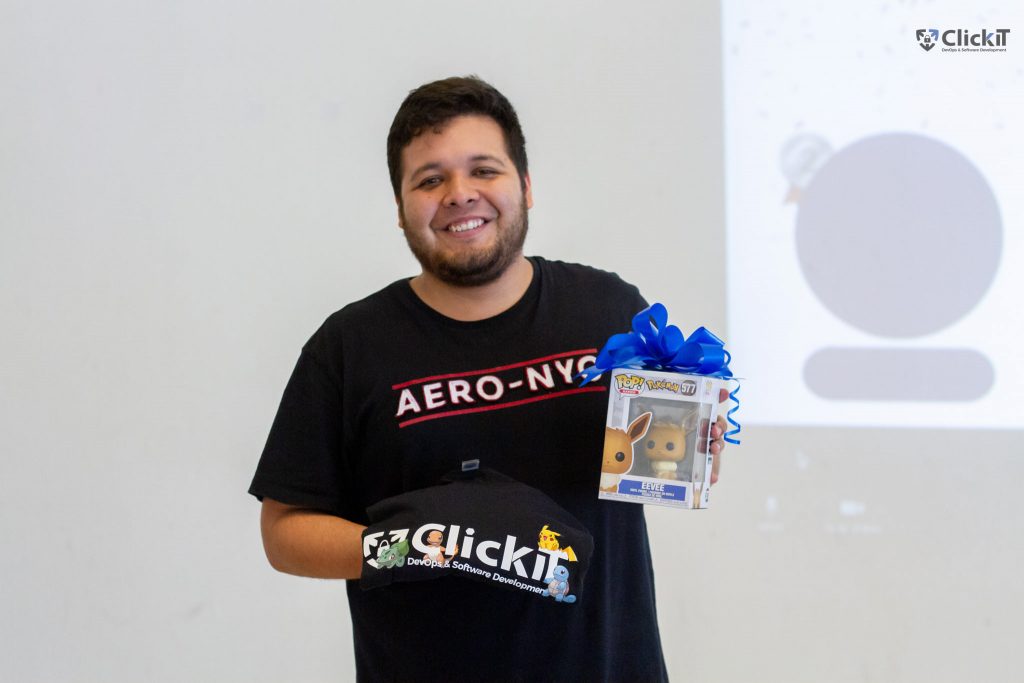 The Smash Tournament
Clickit 7th anniversary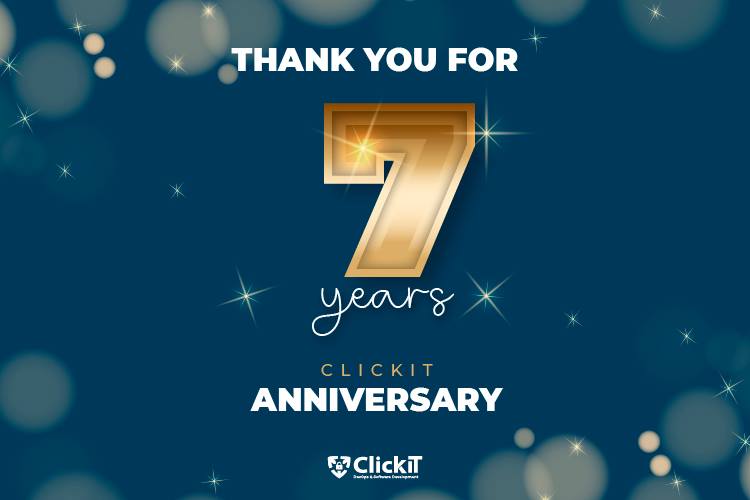 The graduation of DevOps trainees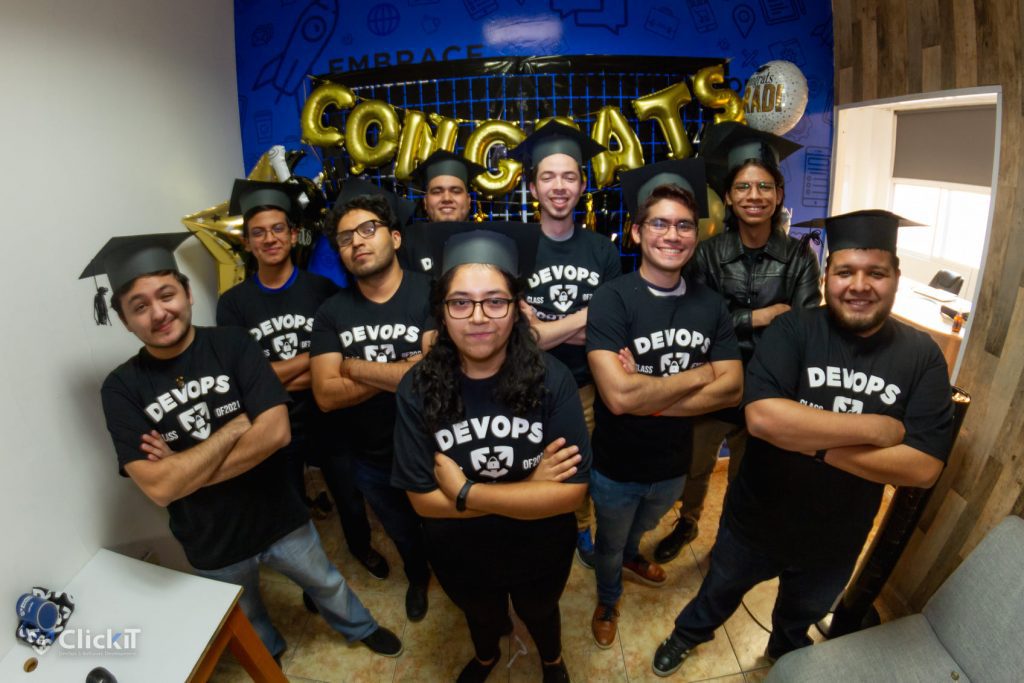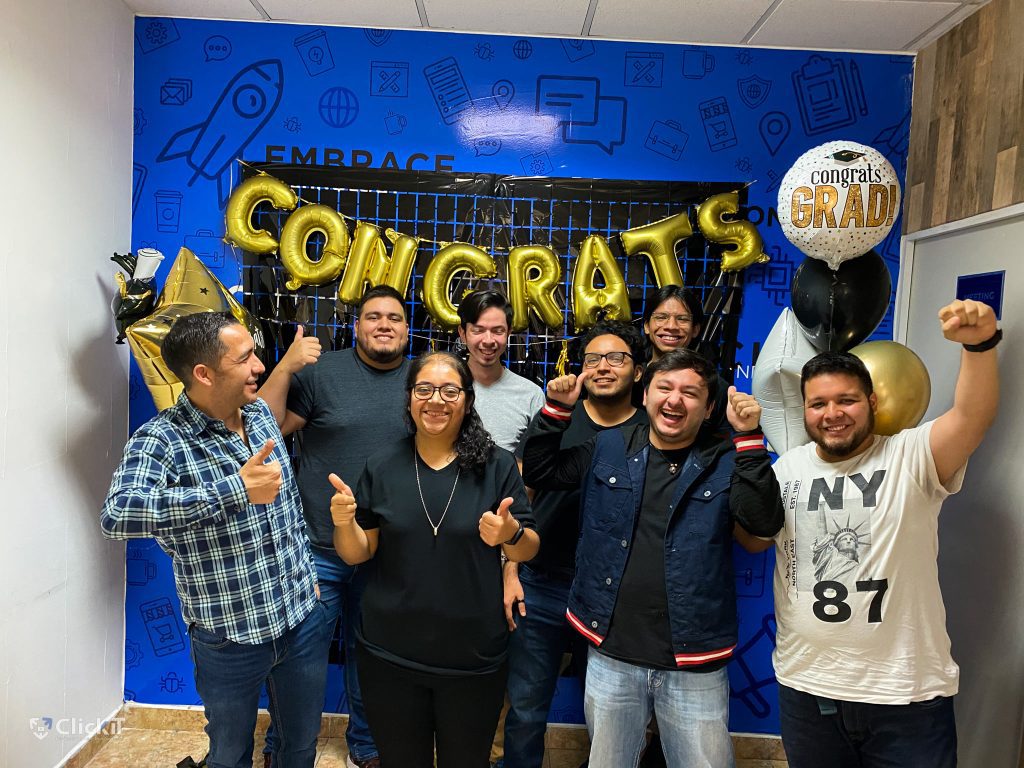 Virtual AWS Re:Invent 2021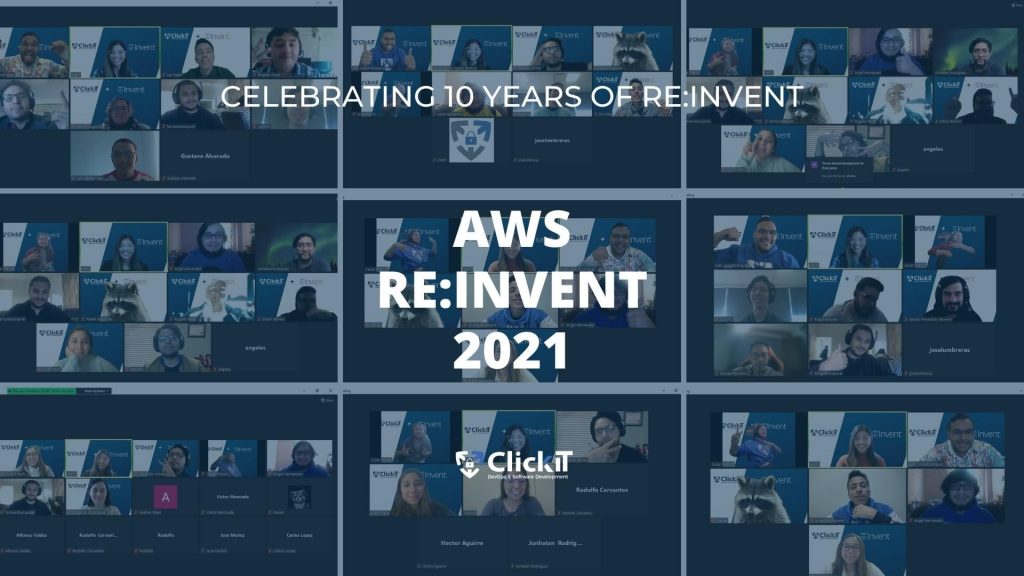 We celebrate important dates in the company of our clickers, such as:
Mexican holiday September 15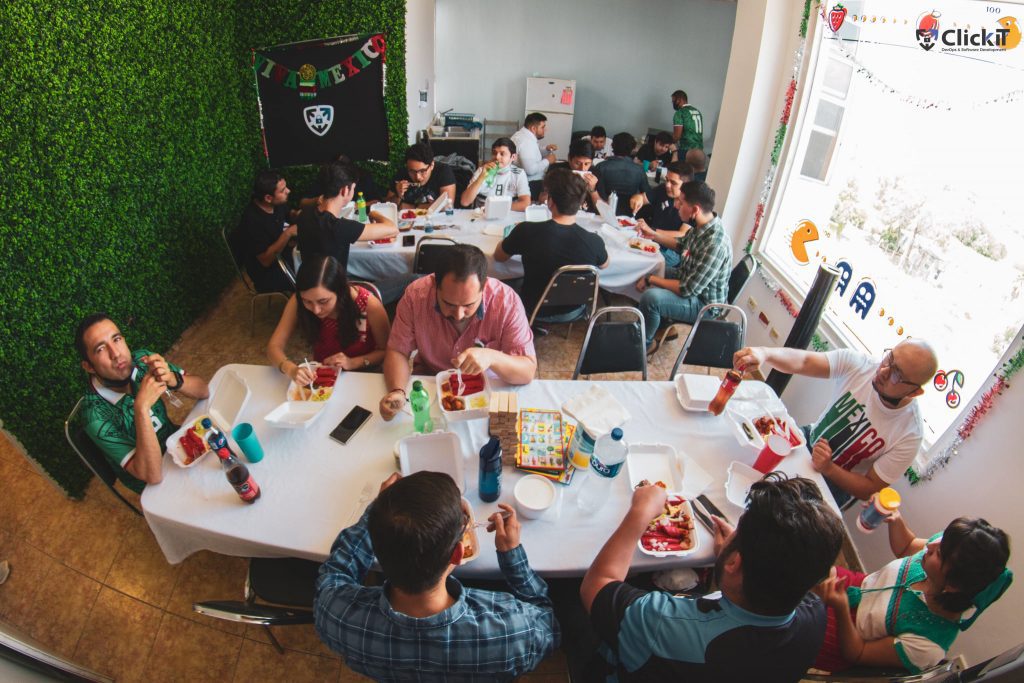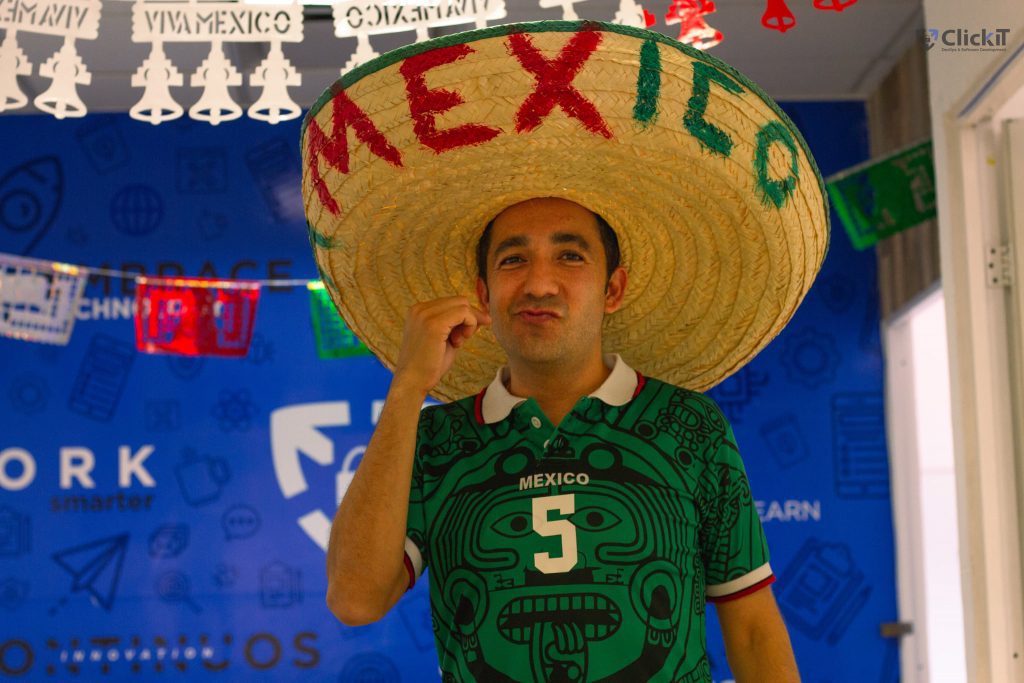 Halloween party
Christmas Party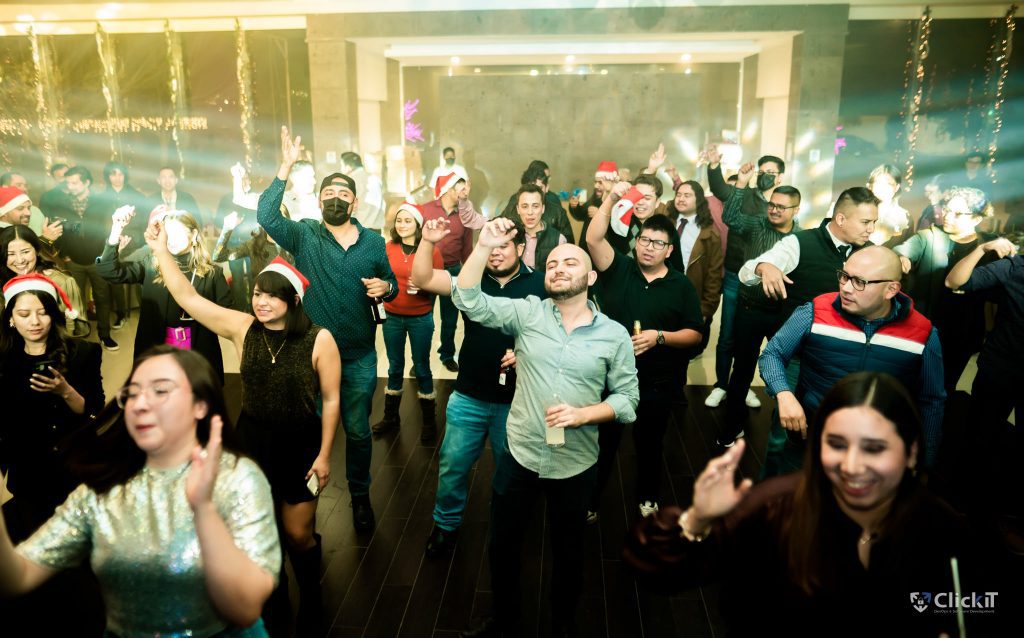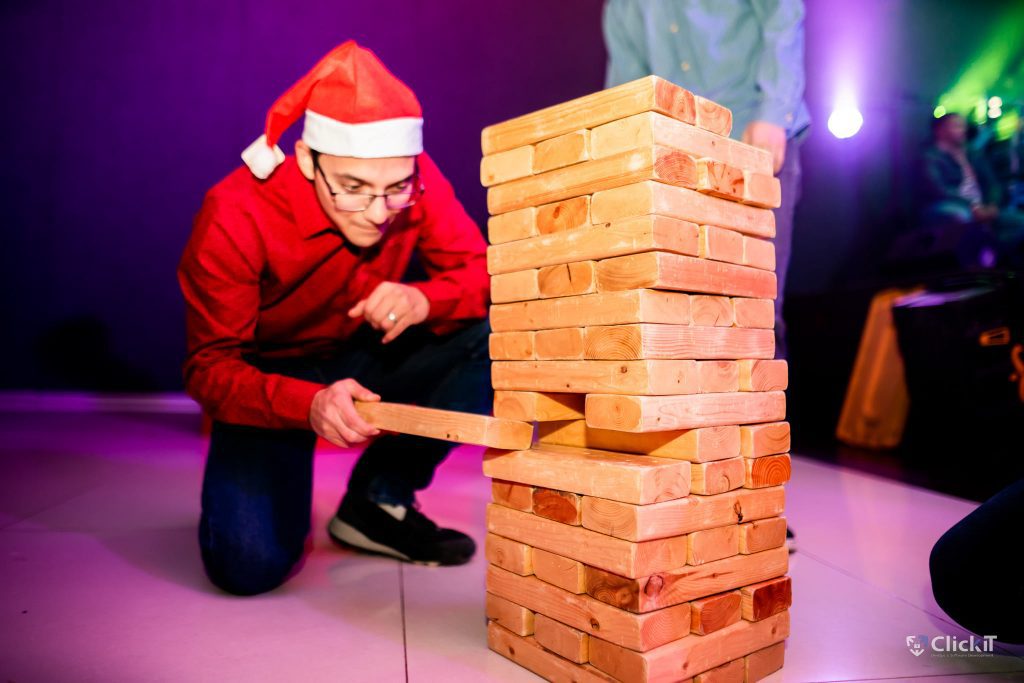 Case Studies
To know more about how we supported our customers in 2021, we would like to share some of our recent case studies:
Bebop: We helped them with a more optimal way of administration that was implemented in the Terraform templates.
Carespace: We designed a new solution based on Infrastructure as a Code, using Terraform and Azure technology.
Prosple: We performed an integration of an AWS Lambda set of functions and Serverless Framework along with a UI owned by the customer.
FGI: ClickIT put security as one of its top priorities, and it used managed services from AWS to make it bulletproof.
Some extra highlights of 2021
ClickIT Highlights of 2021 were filled with great opportunities and news, therefore, our revenue grew to 60%,allowing us to expand our market in SaaS, Financial Services and Internet companies. We support more than 40 clients in the U.S, Canada, Australia and Latam.
What's coming for 2022
And that is how we say goodbye to 2021. Now is the time to focus on our goals for 2022 to keep achieving great things together.
The purposes we have for this year are to grow our Recruitment team to 100% and our revenue to 60-80%. Such as to invest more in Digital Marketing, Networking, and expand our business in other U.S cities.
We want to thank our team for their support and effort, and our clients for making 2021 such a fantastic year. We wish you and your families a happy new year.
Let's buckle up for 2022!