What DevOps Conferences are you attending this year? At its core, DevOps emphasizes collaboration, innovation, and integration among teams. Therefore, this calls for DevOps professionals to get involved in a continuous learning process where they are up to date with trends, technologies, and best practices.
A great way to achieve this is by connecting with the DevOps community at worldwide conferences that will take place this 2023.
They are a great way to keep learning about the DevOps culture and the opportunities and challenges of implementing this methodology in their organizations.
Table of contents
What is DevOps?
DevOps practices combine software development (Dev) and IT operations (Ops). It shortens the systems development life cycle while frequently delivering features, fixes, and updates.
But DevOps goes beyond technical improvements for the organization. It promotes a deeper and more empathic understanding of how the Development and Operation departments work, consequently encouraging better communication and collaboration within teams.
When applied correctly, DevOps can unify your company, make it more competitive and improve employee and client satisfaction.
DevOps Conferences
You may ask yourself: why dedicate my time and resources to assist a DevOps conference?
What better way than a conference to gather top DevOps professionals to share their expertise? These events are great opportunities to get a closer look at what is new and what can be improved or avoided inside your DevOps strategy.
Industry experts, practitioners, and enthusiasts meet at these events to cover topics like Continuous Integration and Delivery, Infrastructure as Code, Cloud Automation, DevOps security, new technologies or tools, and culture.
DevOps conferences are all about sharing knowledge, as they are typically directed to software professionals, such as software engineers, system administrators, operations engineers, and DevOps professionals.

Top 10 DevOps Conferences 2023
1. DevOpsCon

"The Conference for CI/CD, Kubernetes Ecosystem, Agile & Lean Business."
This event takes part in different cities around the world, offering an on-site and an online version with different talented speakers.
You can attend DevOpsCon in their next events:
London: April 24-27
Berlin: June 12-15
New York: Fall 2023
Singapore: Fall 2023
Munich: Fall 2023

This DevOps conference intends to bring together a broad range of topics like Continuous Delivery, Microservices, Cloud, Container, and Corporate Culture. DevOpsCon promises you'll learn about the latest DevOps tools, boost your productivity with cloud platforms, automation, and continuous delivery, and additionally get inspired by internationally recognized DevOps leaders.
The announced program for the London edition includes:
Microservices CI/CD
Workshops about DevOps and Kubernetes
DevOps failures
Declutter your AWS deployment
Domain-driven DevOps
Developing with Kubernetes
DevOps and Serverless
Architecture in the cloud
You can get tickets to their next conference in London on their website according to the access benefits you want. For example, the 4-day on-site access is up to $1,503 USD, and the 4-day online ticket costs around $1,203 USD. But you can learn about their different discounts and passes on the DevOpsCon London site.
2. DevOps Enterprise Summit 2023

First launched in 2014 by IT Revolution, this virtual and in-person event is hosted in the US and Europe. It intends to bring together tech leaders from all steps in their journey implementing DevOps, such as senior leaders, subject matter experts, and technologists from all industries. They share their stories to inspire the global community.
The European edition of this DevOps Conference will occur on May 16th-17th, 2023, at the Hotel Okura in Amsterdam, Netherlands. Price starts at $1,600 USD, and they offer various group plans in case you are considering assisting with your team.
Also, the American DevOps Enterprise Summit will be on October 3rd-5th. Prices and speakers haven't been announced yet, but you can get tickets to the Amsterdam event and keep updated on the American version through their official website.
Expected topics:
Security and Compliance
CI/CD trends and strategies
DevOps goals
DevSecOps Ecosystem
Digital Transformation
3. Amazon re:Invent 2023

Amazon Web Services organizes an annual user conference, and this year it will happen from November 27th to December 1st.
AWS re:Invent brings together attendees from the global community to get their technical questions answered directly by AWS engineers, architects, and partners. It is focused on AWS products and covers topics like cloud strategies and IT architecture, and infrastructure.
This DevOps conference will cover:
Operations
Security and developer productivity
Innovations in data and infrastructure
Recent Amazon launches
Cloud network innovation
Innovation with AI/ML

You can see on the re:Invent website that this DevOps conference will be held in Las Vegas, at The Venetian Resort and Hotel. Registration isn't available yet, so stay tuned to receive more information when it's live on their site.
4. KubeCon + CloudNativeCon

Kubernetes enthusiasts! Here's the conference for you: KubeCon + CloudNativeCon 2023.
First organized in November 2015 by The KubeAcademy and since then hosted by the Cloud Native Computing Foundation. KubeCon is the place to learn about Kubernetes' latest trends and new technologies and also exchange insights on broader DevOps news.
This conference has expanded globally and is now a great place where partners, clients, and friends gather to share their knowledge on all things Kubernetes and DevOps. So far, KubeCon 2023 will have two locations:
KubeCon + CloudNativeCon Europe
April 18-21
Rai Convention Centre / Amsterdam, The Netherlands
KubeCon + CloudNativeCon North America
November 7-9
Chicago, Illinois
Overall, the announced program for the Europe conference covers topics like:
Sustainable Computing
CI/CD platforms
Distributing Pod Disruption Budgets Across Multiple Clusters
Machine Learning + Data
Open Interfaces + Interoperability
Cloud Security
DevSecOps pipeline
Kubernetes Project Updates
Kubernetes Operator for an API Gateway

Tickets for KubeCon + CloudNativeCon Europe are selling fast, but you can still register on their website and choose between different access options, like the online pass for $75 USD or the on-site corporate pass for $1,550 USD.
5. Devopsdays

A worldwide series of technical conferences organized by volunteers with guidance from the global core team. It was first hosted in Ghent, Belgium, in 2009 but is now available in cities around the globe.
To sum up, speakers will share about:
Software development
IT infrastructure operations
Automation
Testing
Security
Organizational culture.

This 2023, their first DevOps conference started in Goiânia on March 3rd and was quickly followed by Los Angeles on March 10th. But you can check the full calendar on the Devopsdays website, as they have conferences scheduled all year up to October.
6. The DevOps Conference

The DevOps Conference merged two DevOps events: CoDe-Conf and DEVOPS 2020, and is now presenting its 9th edition this year on March 22nd. In brief, it is a two-day event with a fully online and free experience.
Since it is organized by Eficode, a DevOps company in Europe, this conference intends to bring together executives, managers, engineers, and programmers to share knowledge and network. But also to remain connected despite the distance and the differences between the many organizations implementing the DevOps culture.
For that purpose, this DevOps conference will cover topics like:
Making DevOps valuable
Building high-performing technology teams
CI/CD: planning, designing, and optimizing the architecture
History of software development and its future thanks to Artificial Intelligence and other innovations.

On their website, you will be able to register and keep an eye on more speakers that will be announced soon.
7. QCon

This DevOps conference has been hosted by InfoQ for 16 years. In particular, they describe it as the place where senior software engineers, tech leads, and architects learn, share, and drive innovation in the software industry.
The global professional engineering community shares new technologies and practices, therefore helping senior software developers adopt them and focus on trends and innovations. This 2023 QCon will be presented in the following locations:
QCon London / March 27-29
The QEII Centre, London
In-person: £2,340
Online: £585

QCon New York / June 13-15
Marriott Brooklyn Bridge, New York
In-person: $3,350
Online: $590

QCon San Francisco / October 2-4
Hyatt Regency
In-person: $3,350
Online: $590
*Workshops are on October 5-6.


Generally, each conference will cover different topics with expert speakers. But their agenda includes keynotes like:
The tech of Fintech
Socially Conscious Software
Modern Backends
Innovations in Data Engineering and Language Platforms
Emerging AI and Machine Learning trends
Architecture in 2025
Debugging Production
Next-Gen Fintech
Optimizing teams for fast flow
The Cloud: the latest development, Dev Tools and Languages
MLOps
Operating Microservices
Modern APIs: Building and evolving
Additionally, there are some other important DevOps Conferences we recommend you assist to continue your professional growth. But some of them haven't announced 2023 dates yet, so here are some of their important keynotes:
8. DockerCon

This global conference about the container industry brings together the entire community of Docker developers, contributors, and partners. Particularly, DockerCon covers what's new and how to take advantage of Docker innovations to work faster and better.
Access is completely free, and their talks are especially directed to software and application developers, engineering directors, Dev managers, and chief and Cloud architects.
In general, the topics are:
Latest Docker features and technology updates
Technical demos
Tools and partner integration
Best practices tips and insights
How to get started with containers and how to use multiple languages
Creating leading-edge cloud-native applications
9. All Day DevOps (ADDO)

An online DevOps Conference that presented its seventh edition on November 2022. This is a free virtual event, but it gathers over 180 speakers and offers peer-to-peer insights to network with professionals worldwide.
Overall, this event is organized by advocates in the DevOps and DevSecOps communities. With their free sessions, they intend to show the practical usage and technical solutions of DevOps for all types of enterprises.
Generally, ADDO always has six relevant tracks:
CI/CD Continuous Everything
Modern Infrastructure
DevSecOps
Cultural Transformation
Site Reliability Engineering
Software Supply Chain
10. DevOps World | Jenkins World

A conference organized by CloudBees that covers topics related to the full DevOps ecosystem. In general, it gathers global leaders, practitioners, and community contributors for attendees to learn, explore, network, and discuss the future of software.
The 2023 edition will be launched in the fall, and you can register to receive the information in your email when it's posted.
Last year, this DevOps Conference covered topics like:
DevOps automation and agile development with AWS
Continuous testing for data pipelines
Jenkins on Amazon EC2 Mac instances
Reducing Jenkins failures
Automating Software Release Process

Remember to keep an eye on their websites to be the first to know when they launch new dates and tickets.
What are the benefits of attending a DevOps Conference?
DevOps Conferences are full of resources and new opportunities to help you dig deeper into the DevOps culture, so here are some benefits of attending these events:
Learning
IT trends are continuously evolving, and new technologies are being implemented. Therefore, your organization can face new challenges each year. So getting together with the global community at DevOps Conferences is a big opportunity to be prepared.
DevOps is all about communication and collaboration, so a conference dedicated to the most relevant topics at the moment is a perfect step towards implementing this methodology in every aspect of your business.
Networking
Speaking about communication and collaboration, DevOps enthusiasts of all domains and levels of expertise meet at these conferences. You can get to know new collaborators and new possible clients or even just enjoy talking with more professionals that are passionate about the DevOps culture as much as you are.
Staying up to date
What are the best tools for automation? How can I ensure a correct DevOps implementation in my team? DevOps Conferences' speakers could have the answer or at least the resources for you to improve your strategy.
When it comes to building a DevOps environment, it is best not to risk its effectiveness and safety. So staying up to date with the latest information can help you deliver a better result for your clients and collaborators.
Showcase products and services
Attendants to previous DevOps conferences can also confirm that these events can help them showcase their products and services. You will be meeting DevOps experts and enthusiasts; therefore, they could be really interested in what your organization has to offer. With this in mind, some DevOps conferences offer a space dedicated to this, like chat rooms or networking sessions.
Getting to know the market
By attending a DevOps Conference, you can find the best tools to keep your business updated and profitable. At the same time, you can learn how the market is doing and what strategies your competitors are implementing. What are the possible risks you could face and the solutions others have tried for issues you are experiencing too? Generally, DevOps Conferences are always the right place to get familiar with the software development market.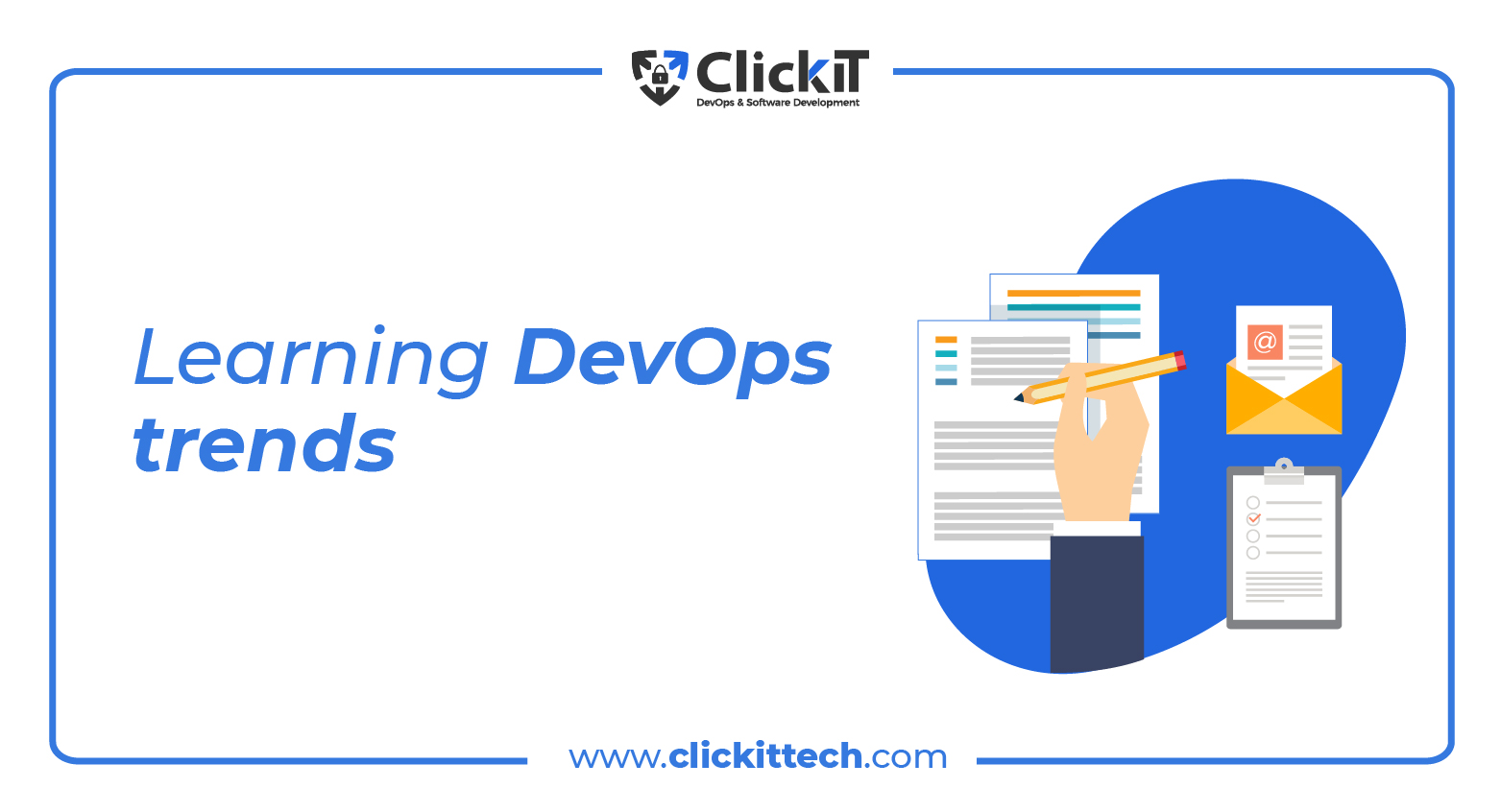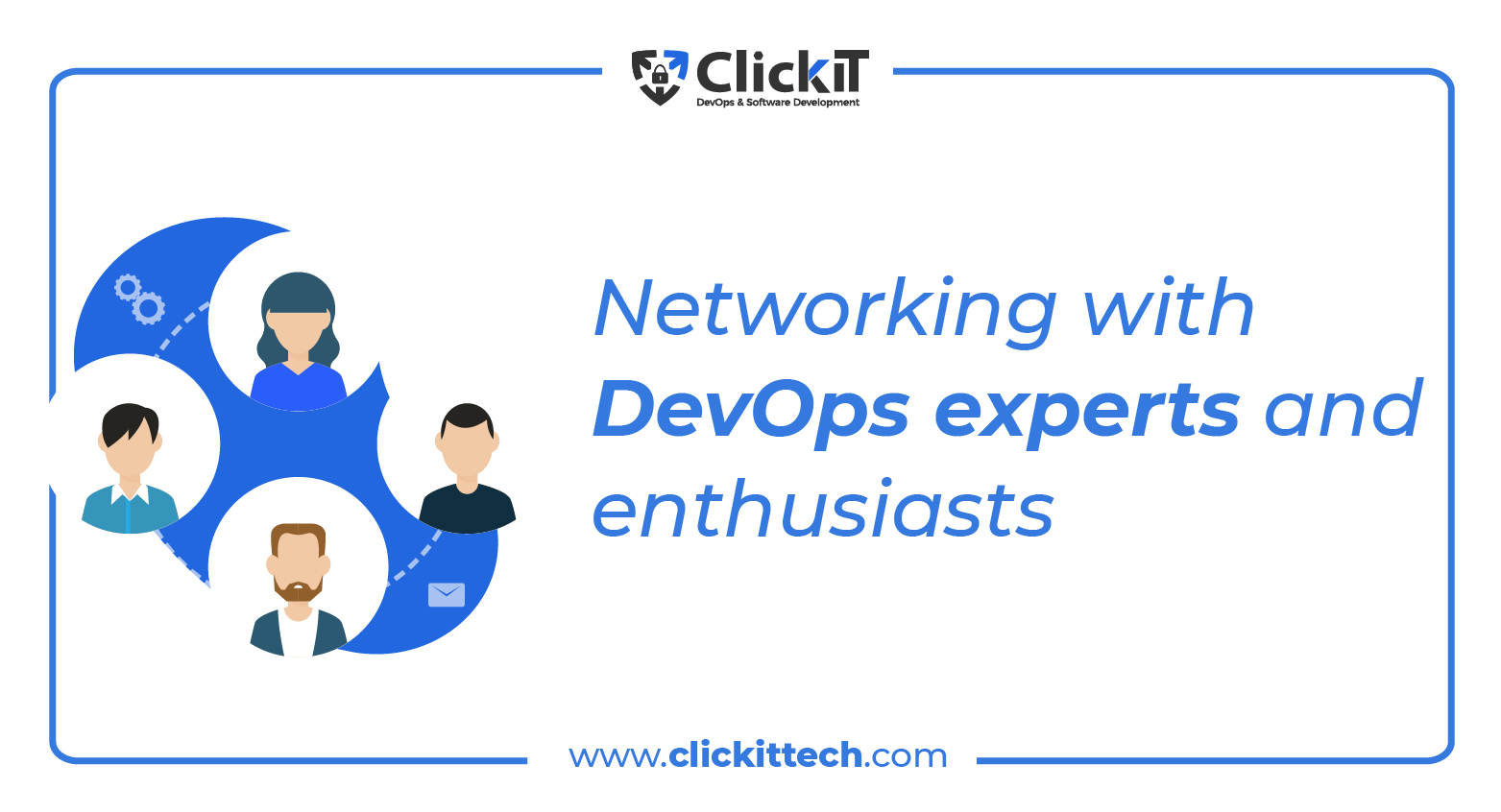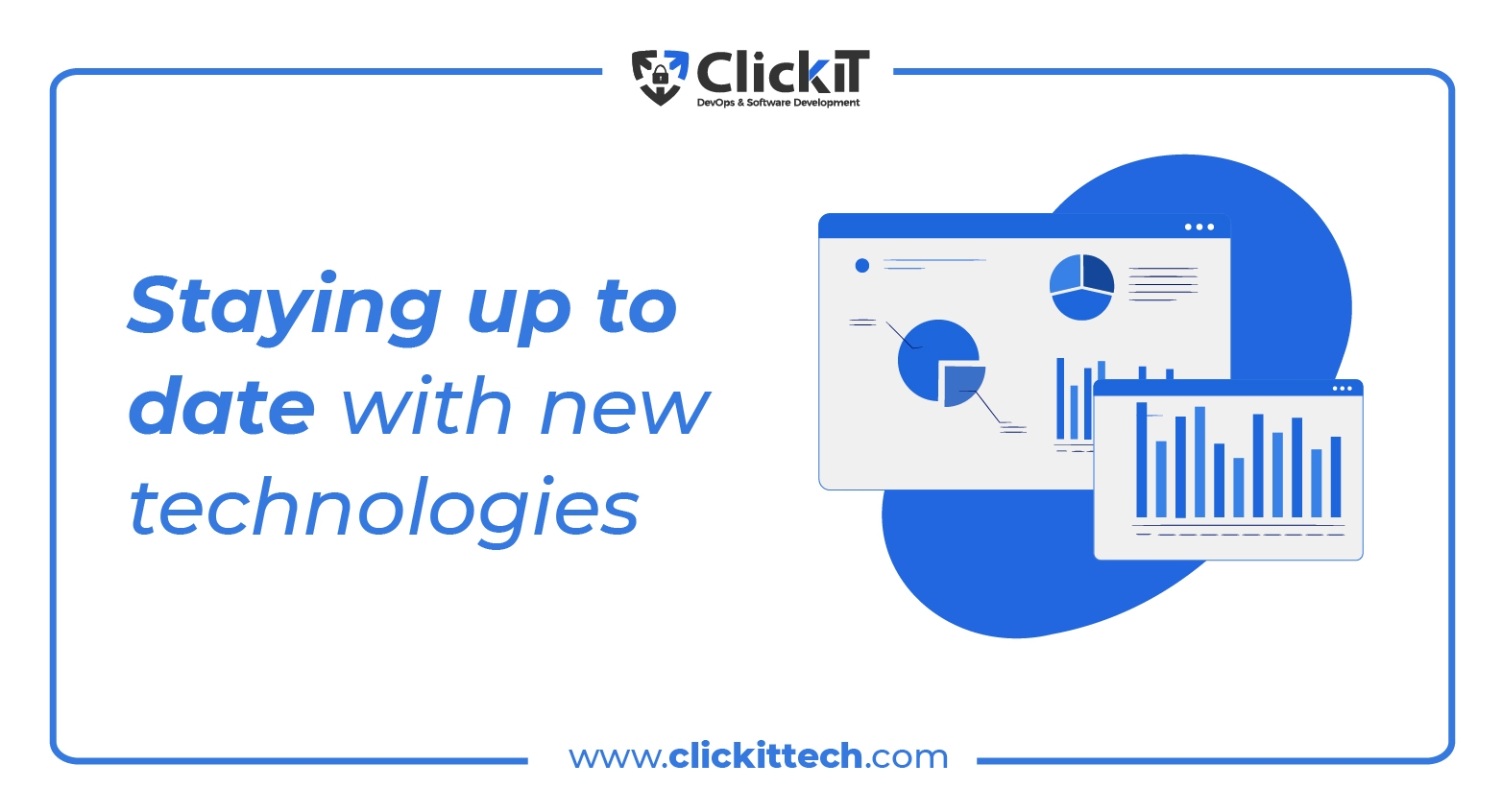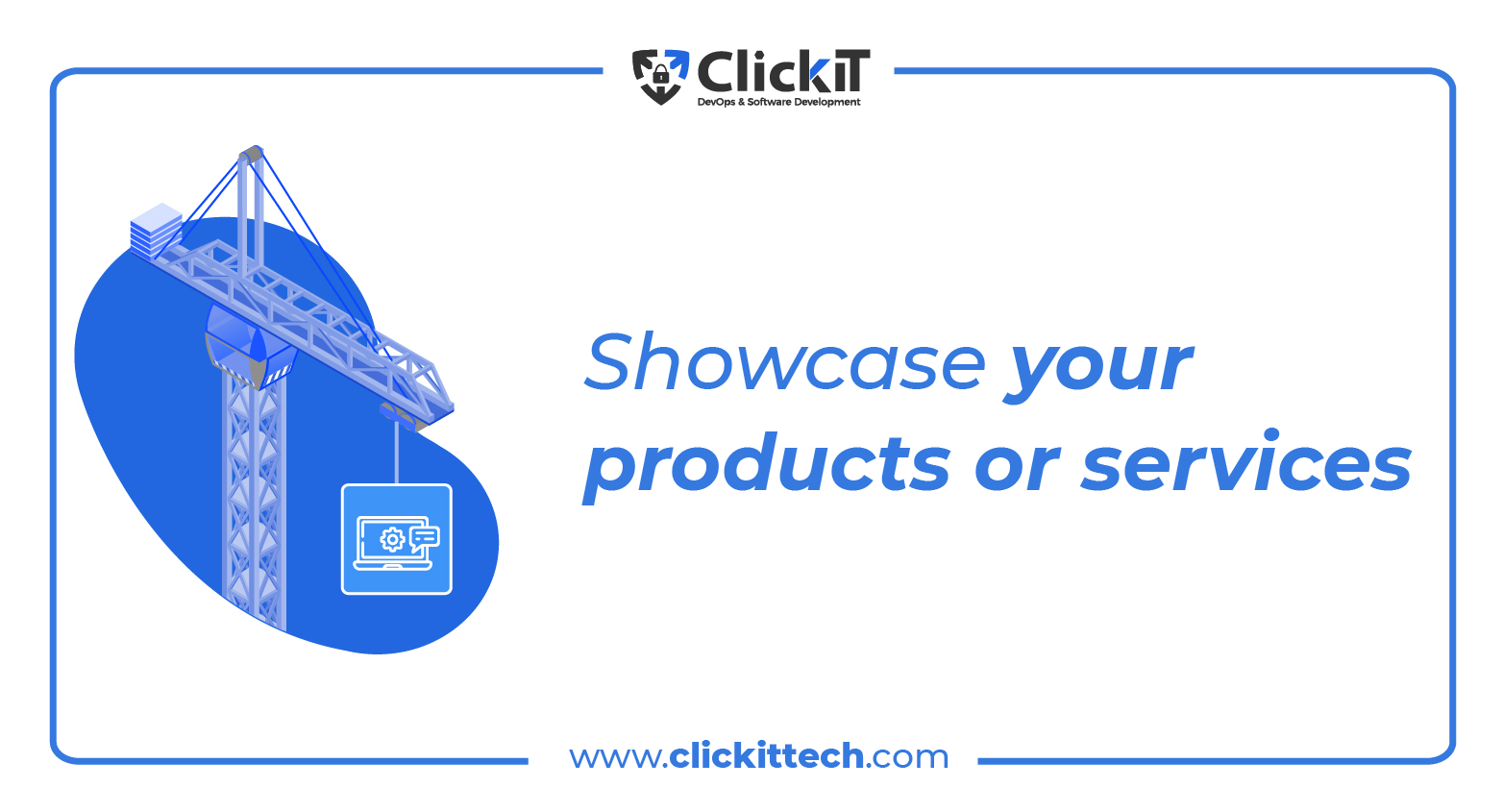 DevOps Conferences Summary
Conference
Date
Cost
DevOpsCon London
April 24-27
On-site: $1,503 USD
Online: $1,203 USD
DevOps Enterprise Summit
Europe: May 16th-17th
America: October 3rd-5th
Europe: starts at $1,600 USD
America: To be announced
Amazon re:Invent
November 27th – December 1st
To be announced
KubeCon + CloudNativeCon
Europe: April 18-21
America: November 7-9
Starts at $75 USD
Devopsdays
March-October
Starts at $20 USD
The DevOps Conference
March 22nd
Free access
QCon
London: March 27-29
New York: June 13-15
San Francisco: October 2-4
London: In-person £2,340, Online £585
New York: In-person $3,350, Online $590
San Francisco: In-person $3,350, Online $590
DockerCon
To be announced
Free
All Day DevOps (ADDO)
To be announced
Free
DevOps World | Jenkins World
Fall 2023
To be announced
Conclusion
One of our main values states, "Continuous innovation through continuous learning." In the DevOps culture, it is essential to keep learning and updating our teams with the latest trends and tools.
DevOps conferences are certainly a great way to share innovation and knowledge while networking with experts. Generally, these events gather professionals from AWS, GitHub, Google, and others to speak about their experience.
In this blog, we shared the Top 10 DevOps Conferences you should attend this 2023. Most of them offer flexible access so that you and your team can enjoy many speaker events focused on improving the DevOps experience.
To implement the right DevOps strategy for your organization, don't hesitate to contact ClickIT DevOps and Software Development.
FAQs
Why is it important to attend DevOps conferences?
As the tech industry is constantly evolving, assisting to DevOps conferences is a great way to get familiar with trends and new technologies to implement in your organization. Also, they are beneficial for businesses to promote their services and network with other professionals.
What topics will be discussed at DevOps Conferences 2023?
Trends, technologies, and challenges in the DevOps culture. Speakers will cover topics related to Infrastructure as Code, Automation, Cloud Native technologies, Containers and Orchestration, CI/CD, DevOps Cultures and Mindsets, DevSecOps, and advice on DevOps for startups.
Where can I register for DevOps conferences?
Each conference usually offers registration on its website to get tickets online. Some events are completely free or have a no-cost access option that includes different benefits for the attendants. 
Are DevOps conferences expensive?
DevOps conferences have different access options; some of them are completely online and offer many quality topics and resources that are worth investing in. You can really improve your organization with the valuable information you can get from these events.
Who are DevOps conferences directed to?
DevOps conferences can be attended by anyone interested in learning more about DevOps principles and practices. Attendees may include software developers, system administrators, project managers, CEOs, CTOs, practitioners, and other professionals.