Hello, my name is Luis Eduardo Mata, I am Project Manager here at ClickIT and welcome to my Click Chat!
Describe Yourself in Three Words
Dedicated
Responsible
Friendly
Favorite Series or Movie
Definitely my favorite movie is Interstellar, because I like things related to space travel and science fiction, So for me it's the coolest one that has come out lately.
Favorite Musical Genre
My favorite musical genre would be rock alternative rock.
Favorite Song
It would definitely have to be one of Coldplay. I don't have a specific one but any of the Ghost Stories album. I recommend that you listen their song True Love.
What is your Hobby
Lately, my favorite hobby has been cycling. I always ride my bike everywhere, I come to work on my bike and return home on my bicycle. I actually brought it here. This is my bicycle in which I come to the office every day. I chose it because it has a dual purpose, I can use it in town or take it to the mountain. It's a Scott brand. I liked the color, and it fulfills my needs. Besides, this way, the cars see me and I don't get run over in the street.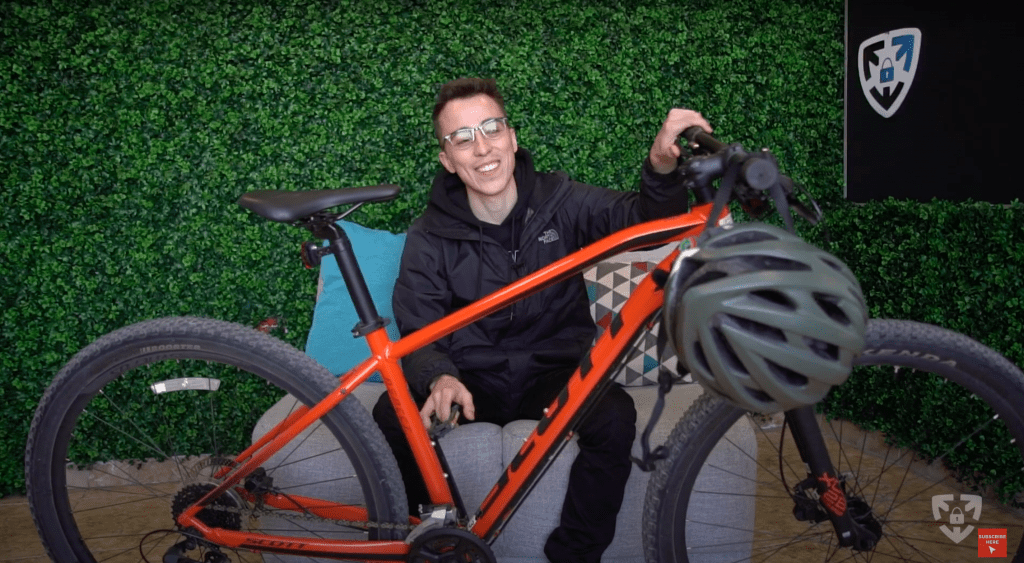 Place in the World you Would Like to Visit
I would like to visit Japan because I feel it's very clean.
Which Emoji Represents You
I think the typical one with a little tear in his eye laughing (😂). I always use it and if it were a sticker, it would be the one with the kitten.
Farewell
Thank you very much for listening to my Click Chat and anyone who doesn't know ClickIT. I invite you to approach us at some point in your career I assure you 100% that you will not meet a cooler company that ClickIT.
See you soon!
Visit our Youtube channel to know more about our team culture.