Excellent news keep coming for ClickIT. This 2022, Clutch recognized us as a Top One B2B leader company.
As an ideal technology partner, our collaborators have shown great dedication in their projects which leads to excellent results, such as this incredible award given by Clutch.
You have probably heard about Clutch but let us tell you more about them. Clutch is the leader of reviews platforms focused on B2B service providers, including IT, marketing, development, and advertising. The evaluation of the companies is based on specific factors, such as collecting reviews of clients and analyzing the industry recognition and presence.
ClickIT was ranked number one on the list of B2B companies based on the above criteria.
This award allows us to make our way in the IT industry as a Mexican Software Outsourcing Company and share our talent and dedication to what we do best, providing unique solutions to all-sized companies worldwide with Nearshore outsourcing in DevOps, Software development, and Cloud Services.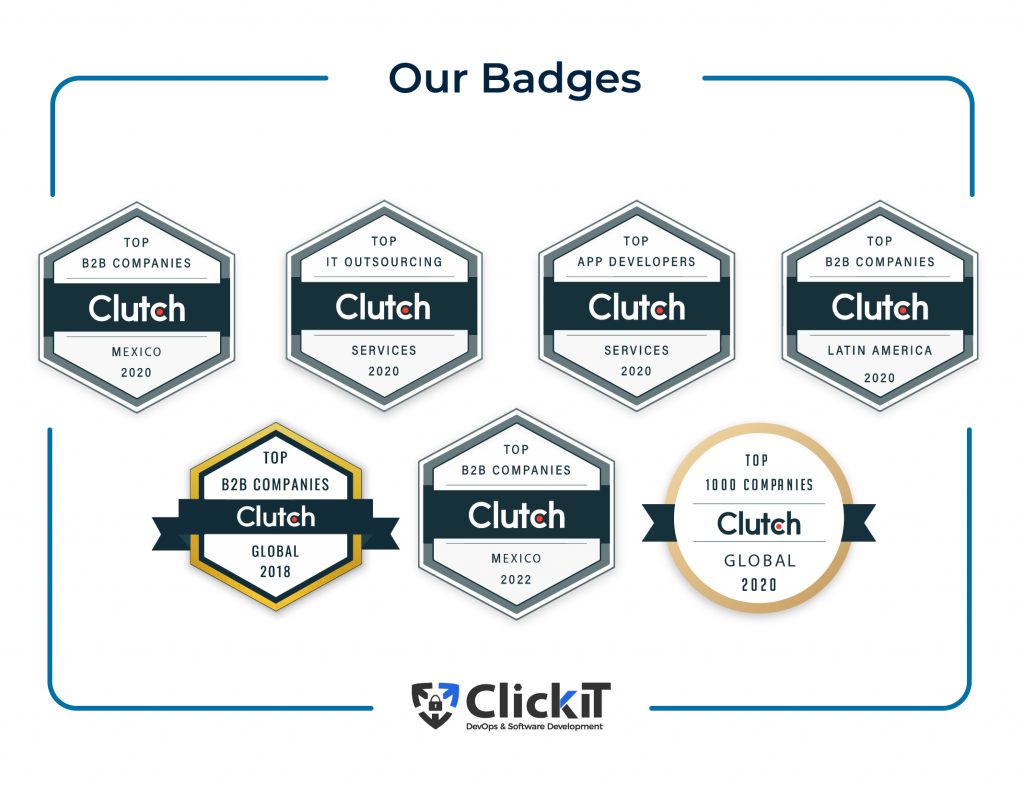 We are truly grateful to our team for improving their performance each year, placing the name of ClickIT high, and standing out as a Top One B2B leader company in the list of B2B companies.
As well, thank you to our customers for their honesty and loyalty. It's an amazing motivation for us to know you feel satisfied with our work.
Innovation through Nearshore Talent is just a click away! We are here to assist you with your business needs.