Immortals – How this WordPress app handles high traffic on Google Cloud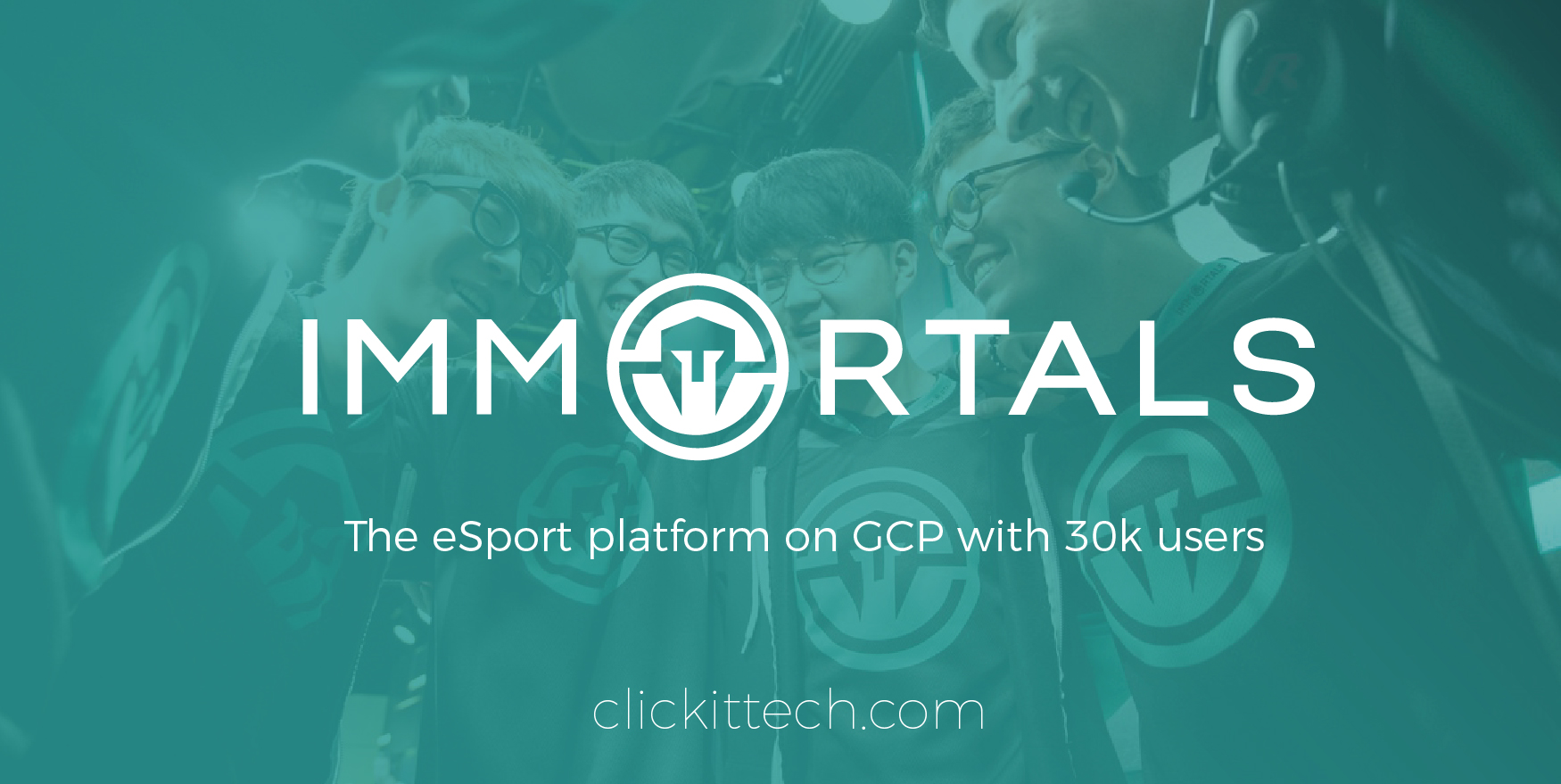 Immortals is an eSports organization dedicated to participate and coordinate major league of eSports competitions such as Smash Bros, Dota 2, League of Legends and Overwatch, between others. This company came to us with the necessity of migrating their website, www.immortals.gg, from Siteground to Google Cloud Platform (GCP).
Our challenge on the journey
Immortals' website was experiencing high levels of traffic so it was continuously crashing down. They came to us and ask us for specific requirements:
They needed a more capable website, so we gave them what they asked.
Our solution was specific through the journey:
The main challenge during our solution process was to accomplish the complete and correct synchronization of the content, along all the servers generated by the Auto Scaling function. Immortals needed a complete migration to GCP with specific configurations so they came with the right team to implement them. We achieved their requirements and performed continuous tests and validations on the overall solution for coming into effective agreements to build the final approach.
Google Cloud Platform was widely recommended by us as a cloud hosting service, and this was due to its growing services portfolio (Auto Scaling, Storage, Networking, Database, etc.), along to its well proofed capacities and affordable costs. All those reasons made it the best hosting option for Immortals, in order to get an efficient and cost effective solution for their business.
We definitely learned a lot about this process, since it has contributed to our organizational knowledge assets from now on. As a team, we're decided that migrating to GCP was their best decision. Our expertise on this area allowed Immortals to have an agile and efficient solution for their website. At the end of our implementation, we achieved Immortals full satisfaction by providing them the highly scalable and capable cloud infrastructure they wanted, which was our main goal.
What Problems does ClickIT solve?
Make a successful hosting migration with
GCP Technologies