Open Source and Cloud Computing
April 13, 2016. Saltillo, México.
The results from the Annual Future Of Open Source survey shows that 78 percent of its respondents are now running their business with open source software, and two-thirds are building software for their customers that's based on it.
Companies have changed the way they work, so the need of specialized engineers that can adopt the new technologies, has increased through the last years.
In Mexico, the expansion of open source technologies has been lower than other countries like US because of the lack of expertise in the field. A lot of engineers and enterprises are sceptic about the benefits that open source technologies and cloud computing could bring to their processes at a lower cost.
That's why ClickIT Smart Technologies is trying to reach those people who want to improve their skills in new technologies and are adapting it to the new business models. We want to start educating the youngest in the field to encourage them to learn the trendiest topics about open source and cloud computing.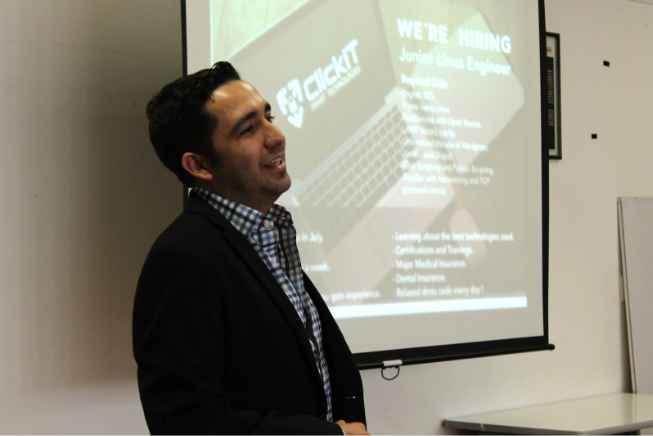 We went to Universidad Autónoma de Coahuila to talk about how enterprises are adopting this technologies in Mexico. There were about 30 assistants, all of the students interested in the topic. During the conference, all of the services and technologies that the company manages were explained, in order to introduce the audience to the actual market needs in this topic. ClickIT wants them to realize the importance of the expansion of open source technologies.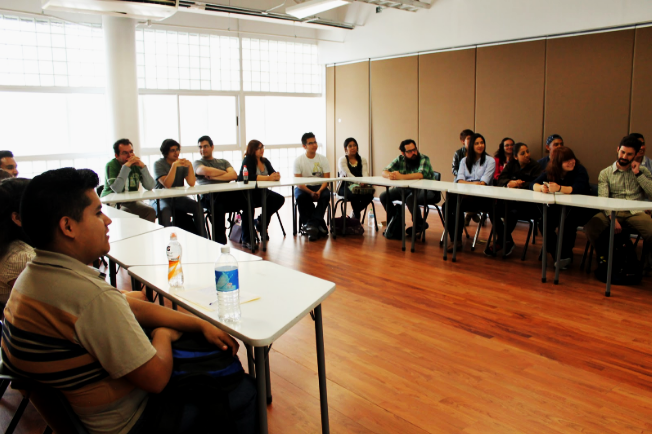 Here at ClickIT we are experts on Open Source and Cloud Computing. If you want to know more about us join our blog where you can find more information about us and the latest IT technologies".