Logistics and Supply Chain
ClickIT helped Rufus Labs release new features in their Work Hero application to offer a stable and reliable application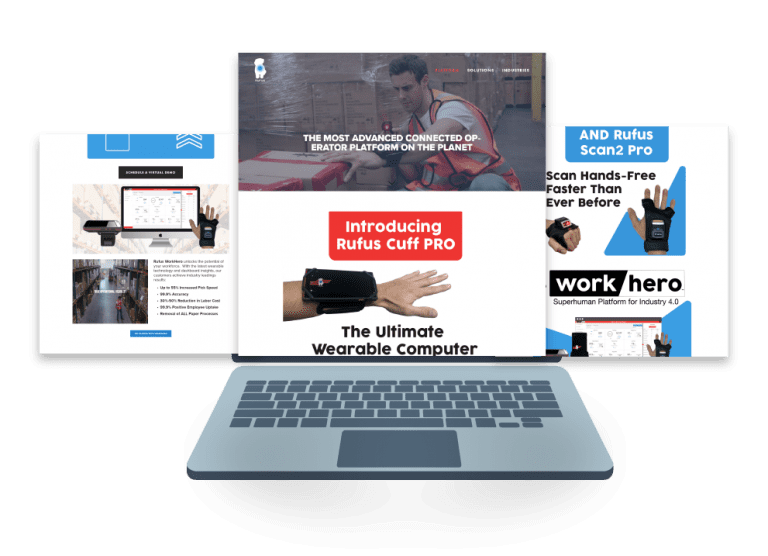 Rufus Labs required to extend their web development team by adding Javascript developers for the release of new features in their NodeJS + ReactJS + Android-based application named Work Hero.

Rufus Labs is a startup technology company that offers wearable devices to enhance the user experience without disruption. They combine industrial wearables and cloud enterprise software to bring the most advanced productivity suite to the workforce.
Rufus Labs was entering a new phase for their project, which required a big set of new features to be added to the application. They needed to extend their Software Development team to have even more capacity to finish the job on time and meet the deadlines. Also, they needed to automate the code releasing process and their Work Hero application required a significant improvement on the overall UI/UX in the web end.
Some processes inside the Work Hero application, such as database queries and other back-end operations, required optimization to make the app faster.
Improve the release time for all the new features and simplifying the process for deploying changes into the different environments for the app in the cloud
Implement a significant set of features to allow end-users to extend their experience in the Work Hero app and optimize some backend processes such as big database queries
We provided Rufus Labs a dedicated team of two Javascript experts, one dedicated to the backend development using NodeJS, and the other one dedicated to the frontend development using ReactJS. They took the lead on the growth of the web side of the Work Hero application.
Start your project with us!
With the help and expertise of ClickIT Javascript experts, Rufus Labs has achieved to release a big amount of new features for the Work Hero application, which has allowed them to increase the service offer for end-users and differentiate from the competition by offering a stable and reliable application.