Reconstruct experience a nearshore collaboration model with ClickIT
Reconstruct is the only solution that combines reality capture, design, and schedule, ensuring full project visibility while boosting coordination and quality. Reconstruct offers visibility to its clients through a tool that enables them to revise every aspect of the construction process.
Reconstruct is currently expanding its operations and the demand for talented engineers that can help it achieve its goals.
The main problem that the client faced was that the app was not built to scale and had performance issues.
Reconstruct had never experienced an outsourcing model before but decided to accept the collaboration with ClickIT primarily because of the nearshore framework; hiring a local team is more expensive than looking for companies that can provide a service.
Better architecture overall that makes the systems more reliable and standardized.
Look for new heuristics/algorithms to achieve faster rendering and load times in new and existing code.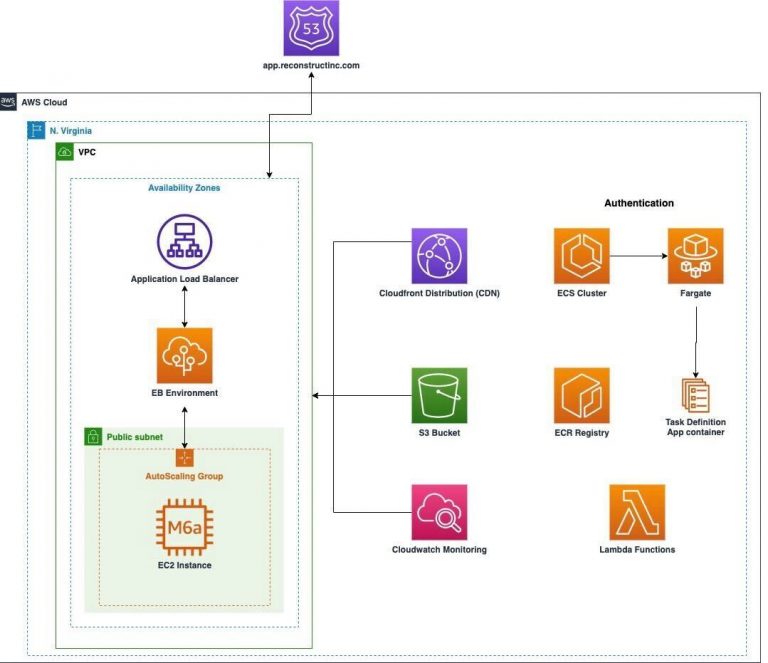 ClickIT provided Reconstruct with four engineers to work on its project: two full-stack developers, a Mobile developer (React), and a DevOps engineer.
The engineers helped the client to implement Terraform best practices and configure a lot of infrastructure on AWS. Also, they fixed, maintained, and developed the features of the Reconstruct application.
Technologies we used in this project
Start your project with us!
Reconstruct now has a better understanding of the entire infrastructure components deploying in the Cloud.
In addition, there was a considerable change in the client's infrastructure on AWS, including that it is better organized and more secure, and the workflow for developers and Devops improved.