ClickIT Smart Technologies accomplishes the AWS Service Delivery designation for AWS CloudFormation and joins the Amazon Partner Network.
AWS Service Delivery Partner
This AWS Service Delivery accomplishment identifies us as an enterprise with a demonstrated knowledge of AWS Services. And is helping us to improve our customers' experience; but also by providing them with better cloud solutions on the tech market.
The Amazon Partner Network (APN) is the global partner program. It is for all those companies that are dedicated to technology and consulting, and which make use of Amazon Web Services to deliver better solutions to all the customers.
On the other side, AWS CloudFormation Delivery Partners are the APN Consulting Partners with huge experience and knowledge of the AWS Services, in this case, AWS CloudFormation.
The selected members of the Service Delivery Program always work taking care of following the best AWS practices and in this way, provide better services to the clients.
AWS CloudFormation is a service that allows you to model and provision your AWS in an automated and secure manner. That means that you don't need to spend a lot of time creating and managing your AWS resources because ClickIT takes care of it!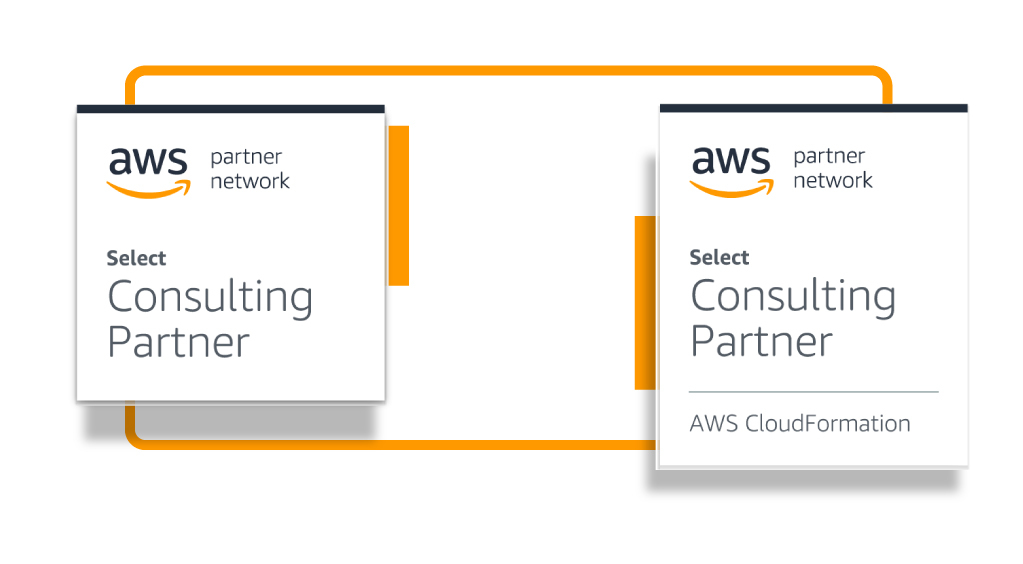 As part of the benefits that our customers can enjoy from our AWS Service Delivery Partner status is the fact that they will have easier management of third-party resources, allowing configuration compliance, and faster problem-solving.
Besides that, performing manual actions and write custom scripts won't be a problem anymore because ClickIT Smart Technologies offers an easier way to provide and update all your AWS resources in a reliable and simple way.
This will help to determine the right operations to perform, orchestrating them in the most efficient way, and rolling back changes automatically in case of errors are detected.
Another great advantage is that codify your infrastructure gives you the possibility to treat your infrastructure as just code and the best part is that you can author it with any code editor and check into a version control system.
For 10 years, ClickIT Smart Technologies has been a Cloud and DevOps Nearshore Solution Provider, dedicated to offering to customers the best solutions in the technological market.
Also, as an AWS Service Delivery Partner, we have a deep understanding of all the AWS Services, always ready to assist our customers with the best practices. This has given us the opportunity to help more than 200 product and service-centric companies with their cloud migration and DevOps initiatives.
ClickIT and AWS CloudFormation help you model and provision AWS and third-party resources in your cloud environment. This allows you to use programming languages to model, provision, and automatically secure the resources needed for your applications across regions. Reduce time and optimize the deployment with ClickIT, your best AWS Service Delivery Partner.
At ClickIT Smart Technologies, we are always ready to help you optimize your AWS usage any time you need it!
About ClickIT
ClickIT is a premium provider of nearshore solutions in the cloud of DevOps and Software Development services, which aims to help all-size enterprises to undertake the digital transformation. Principally to Financial Services, Healthcare, Martech, and SaaS companies. ClickIT focuses on the implementation of high-tech solutions through Cloud Migrations, CI/CD, DevSecOps, Microservices, and AWS Managed Services.