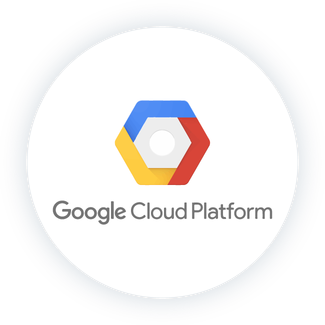 G O O G L E   C L O U D   P L A T F O R M
Secure and scalable solutions for your business
The world of the cloud is full of possibilities for the field of IT. As official Google Cloud partners and as experts in their technologies, we can improve the performance of your business. With Google Cloud you get solutions that are secure, scalable and capable of handling your Cloud Computing and Storage tasks. As official partners of Google Cloud we offer you our managed services that allow you to create for your business from a simple website to a complex application.
G C P   T E C H N O L O G I E S
We work with the right tools
C L O U D   M I G R A T I O N   S E R V I C E S
Move your infrastructure to Cloud
Excellent service. We are very satisfied with the work and will definitely use ClickIT Smart Technologies again in the future. Their team is very knowledgeable and has a wide range of expertise in cloud technology.
Alfonso and his team are very good at setting up servers for a website. They know about the subject and above all, professionals. I recommend them for any kind of work on servers.
ClickIT the best team of system administrators I've ever used. They are very good in their field, specialized and responsible. I'm very glad to work with them.