ClickIT helped ArcusFi to transform its Fintech application into a PCI Compliance in Azure and AWS
ArcusFi contacted us with the need of transforming its Fintech application into a PCI Compliance in Azure and AWS to connect to VISA API's and Bank of America.
ArcusFi began to develop a technology that enabled immigrants to pay bills. Now, it is a Fintech inc5000 company that helps the business make fintech accessible for consumers across the Americas.
Some fintech technologies they manage are: Debt Pay-off and Liabilities Data.
Initially, ArcusFi had poor AWS best practices, no security controls for all their servers, instances, APIs, and an unstable system lacking DevOps, Automation, and CI-CD best practices.
It was hosted on Azure and AWS, and they needed to improve their security within their AWS environment, servers, and software. Apart from this, they required to be PCI compliant to integrate and collaborate with their Bank's APIs and systems, Top National banks, including Bank of America, Visa, and Wells Fargo.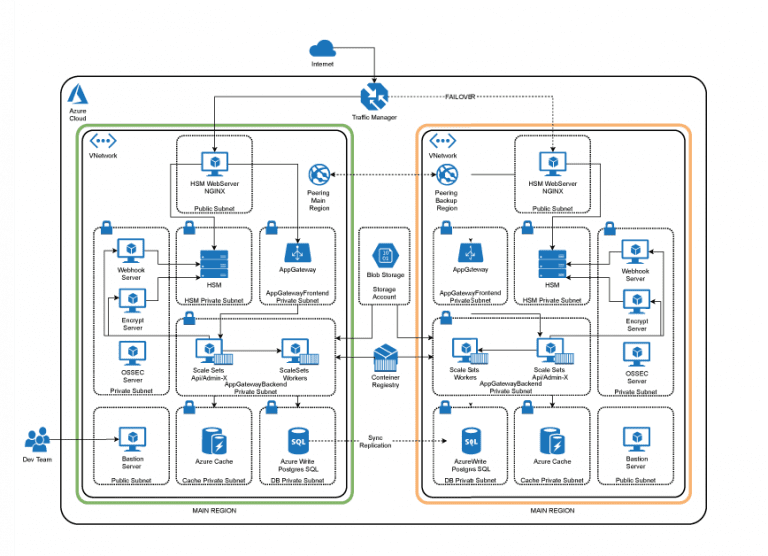 We helped ArcusFi to comply with third-party banks fulfilling the 12 PCI compliance requirements. Aside from this, we guide their development team to leverage PCI compliance's security best practices. We gave them mature AWS/DevOps practices to continue operational excellence to increase time to market, increase development agility and productivity.
Start your project with us!
With the principles and practices adopted by our ClickIT DevOps experts, ArcusFi now can get more bank partnerships and grow their revenue with more clients since ArcusFi has a reliable, secure, and resilient enterprise API fintech application.
They reduced 40% of their application downtime, increased their deployment procedure up to 30%, and we helped them streamline their CI-CD process, which gave them a lot of agility and more focus on development.
The bank had a unique specification which was overall really complex more so because of the timelines. ClickIT delivered everything in a timely manner, and at the quality that a top-quality bank in the US would require. Overall, I was impressed.