ClickIT team helps AdMarketplace to modernize its web application reducing development and maintenance costs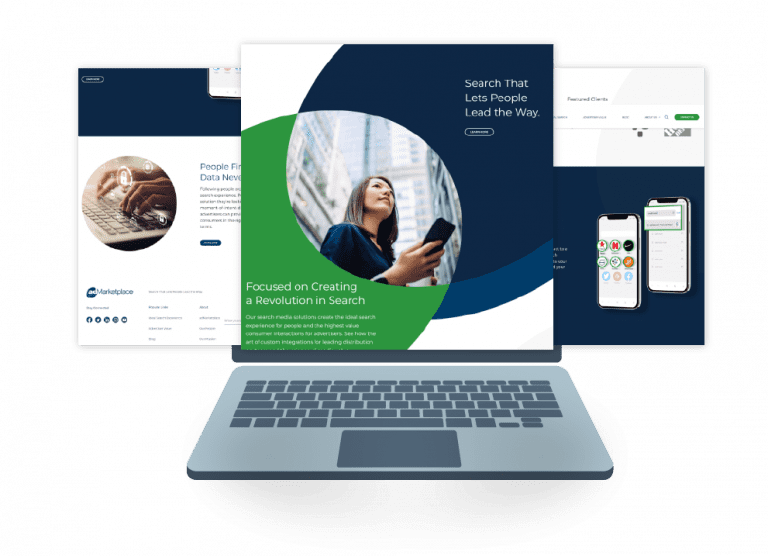 AdMarketplace is the leader in people-first search advertising. They improve the search experience by connecting people with relevant brands at the moment they express intent while protecting their privacy.
The client was looking for a migration to improve their processes and modernize the application, reducing development and maintenance costs to take advantage of new technologies and tools to work more efficiently.
Admarketplace was looking for a nearshore partner to innovate and scale their services by implementing new tools on the data engineering and infrastructure teams.
Their main objective was the application of advanced technologies and methodologies, including orchestration and modernization, to maximize resiliency, efficiency, agility, and speed.
ClickIT provided adMarketplace with a nearshore team of five engineers (one DevOps, four developers) through a staff augmentation model.
On the DevOps side, our team helped migrate their servers on-premise into AWS Cloud. They also optimized their pipelines and met clients' high demand, improving their workflow and enabling seamless data access, scalability, and cutting-edge tools.
The data engineering and development team achieved many milestones by implementing new services and top-notch technologies to optimize workflow and applications.
Technologies we used in this project
Start your SaaS project with us
The client has reached new customers due to the improvements in performance of the applications, and now the maintenance is easier thanks to the implementation of new technologies.
For these great results, adMarketplace added more engineers from ClickIT to work with.Also,  ClickIT became a valuable asset for the company due to the high level of compromise of the engineering team and the constant communication between the two parts.