M O B I L E D E V E L O P M E N T
Development of applications according to your needs and those of your users
App usage is more frequent. This represents more than the half of time consumed in digital media. The use of smartphones is another trend that shows growth in the future. Do you need any other reason to make an app for your business? We have the perfect team to design and develop an app that fits the needs of your business.
B E N E F I T S
Advantages of having an application for your business
O P E R A T I N G S Y S T E M
We work with the two most popular operating systems to download applications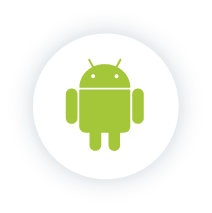 System capable of running multiple apps simultaneously and is also responsible to manage them for a better performance .Its open source allows to adapt many others devices besides smartphones.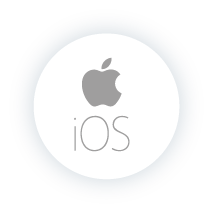 Has an ecosystem to give the user a better experience: sync between computers doing nothing, ability to reply messages from any computer without duplicate them and more.
P R O C E S S
Adapted for Mobility