4 Cloud Native Application habits
Have you ever heard about the cloud native applications but you still don't know what it is?
Nowadays, every digital company is looking for being at the leading edge of technology and one way to achieve it is by changing the way they design and use applications; hence the importance of getting immersed in the cloud native application's development.
On this blog, you will learn what is a cloud native application and also, we are going to review 4 of its habits, which are a paramount aspect for enterprises.
Let's start!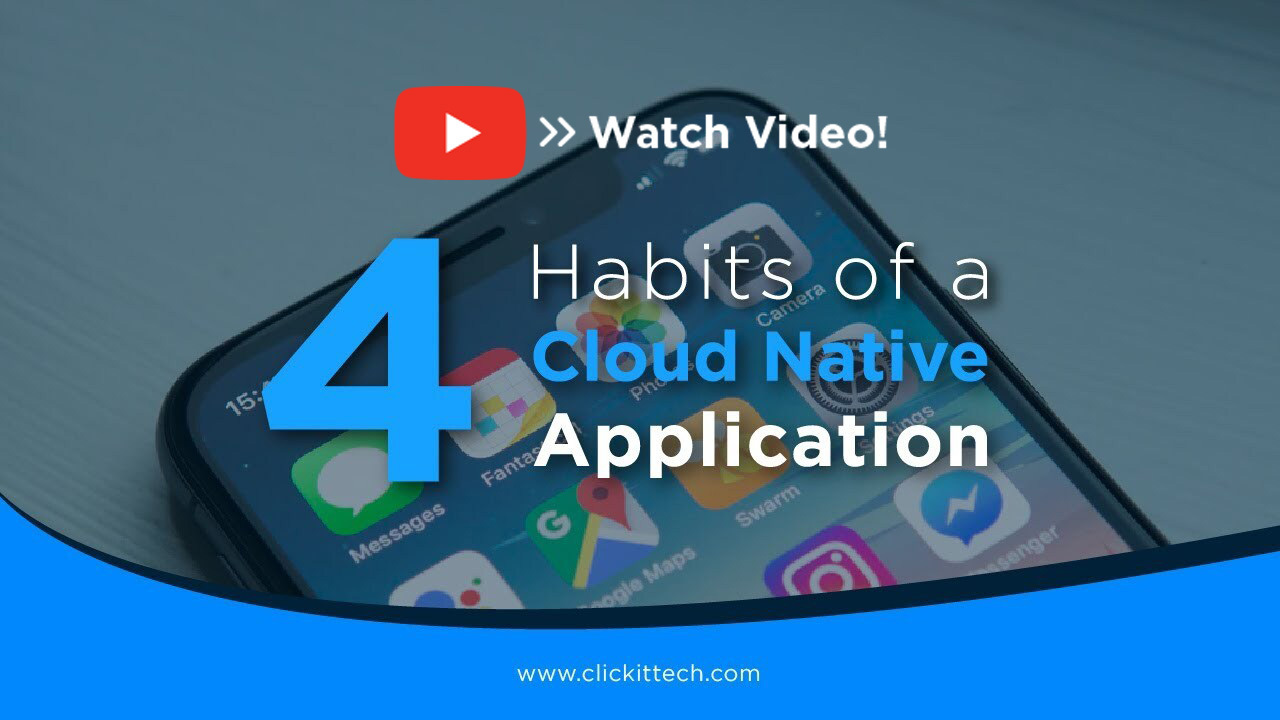 Cloud Native Application
In a nutshell, cloud native is the combination of multiple modern and agile methodologies, including, microservices, serverless, SaaS, PaaS, CI/CD, and DevOps practices.
Habits of a Cloud Native Application
1. Cloud modernization
Fundamentally, it consists of the adoption of the 12-factor methodology, which is a methodology to build modern, scalable, and resilient SaaS applications for any programming language.
Some of the components are dependency isolation, portability, CI/CD, source control versioning, parity or environment parity, and more bits.
2. Cloud – API
Essentially Cloud API has the ability to communicate across different cloud environments utilizing the same API protocol in order to share information and data coming from the customer or going to the customer, like Open banking, which its core premise is to incorporate secure API across different financial service providers.
Or even for Kubernetes, that its main premise as well, is to build an API in front of the cluster on all the Kubernetes platform.
Another component from this section is to utilize SaaS or fully managed services like Amazon RDS, MongoDB, DynamoDB, Amazon SES, MongoDB Atlas, or any other service that help you develop faster.
Please don't reinvent the wheel and always integrate different fully managed services.
3. Cloud native
In brief, is the adoption of microservices, light, and portable containers, loosely coupled architectures with Docker and how to manage microservices and containers. In this case, would be Kubernetes, AWS ECS, or even Fargate.
Alternatively, you could adopt the serverless ecosystem, which is the highest abstraction level in the Cloud.
4. Cloud DevOps
Fundamentally, you need to automate any repetitive tasks, utilizing Infrastructure as Code, this infrastructure business logic needs to live in the source control version system like Git or Bitbucket.
Another relevant point is that the infrastructure should be immutable, meaning that your infrastructure shouldn't change after getting deploy if it needs some modification, needs to be done before the deployment or provisioning the infrastructure from images, scripting, templates or from anything else. But in you need to change something on the fly, you need to follow a process, that brings a lot of consistency, portability and is good for disaster recovery.
And finally, a key tenet, is that your application should be stateless, this is a modern approach where your application shouldn't save data locally, in your container or hard drive or even in your virtual machine, instead, you should save the data in cloud storages, in backed services like databases, caching systems or even in cloud storage like Amazon S3.
To sum up
Now that you know the 4 habits of a cloud native application, it is time to adopt them!
This way, you will join the continuous transformation journey that is needed to disrupt and modernize your digital products, otherwise, they won't reach your clients.
Did I miss any other cloud native habit?
Leave your comments, we would love to hear from you!