ClickIT helped CRiskCo become PCI compliance to collaborate with their bank's APIs and systems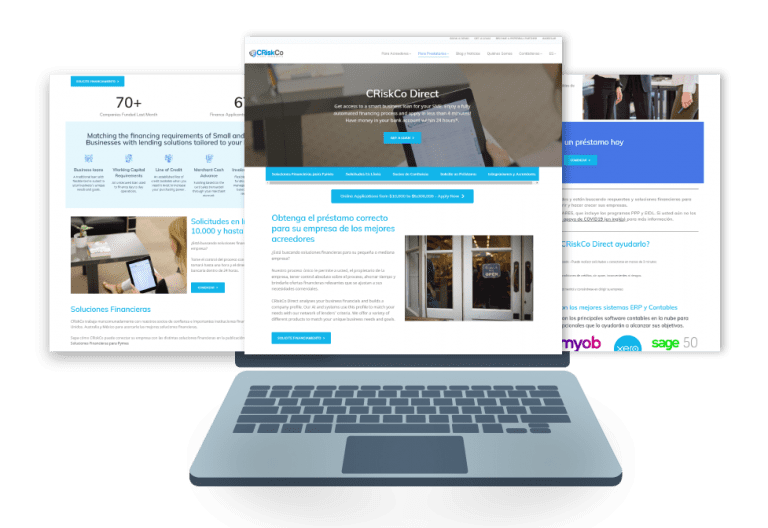 Initially, CRiskCo had a non-centralized cloud-based architecture, non-compliant with security best practices, with high exposure to security breaches.
CRiskCo is a technology platform that enables small and medium businesses (SMBs) and professional credit providers to evaluate their business customers better and credit applicants' credibility, detect fraud and predict future credit failures.
Initially, ArcusFI had poor AWS best practices, no security controls for all their servers, instances, APIs, and an unstable system lacking DevOps, Automation, and CI-CD best practices.
It was hosted on Azure and AWS, and they needed to improve their security within their AWS environment, servers, and software. Apart from this, they required to be PCI compliant to integrate and collaborate with their Bank's APIs and systems, Top National banks, including Bank of America, Visa, and Wells Fargo.
Schema1
Schema 2
To address the challenges mentioned, we brought all cloud resources under the same Azure network instead of having them widely separate through different regions. We applied security best practices that were absent and were required to be fully PCI compliant and we also improved the deployment cycle for applications with the use of Docker and CI/CD
Start your project with us!
Now CRiskCo has a centralized cloud-based infrastructure 75% stronger and tolerant of threats and risks, and they have deployment reductions from 15 min to 30 secs.
Additionally, ClickIT enabled Criscko to accelerate growth by implementing multiple DevOps principles, and now they spend less time fixing DevOps issues because they have a dedicated DevOps engineer.
They're professionals and they know what they're doing. They communicated with me and my CTO on a regular basis. They ensured that the project was advancing based on our expectations and actually cared about our success.